The world is not given by our parents, but borrowed from our children. We aim to be good stewards - to conserve and to restore.
Conservation ensures that the qualities of wildness in a place are maintained for all to benefit from in the here and now.
Landscape restoration is about repairing or enhancing natural processes so that a place and its inhabitants can sustain itself into the future.
Conservation and repair isn't about turning the clock back. Instead, it helps prepare wild places and their inhabitants – the flora and fauna as well as the human populations – for environmental challenges ahead.
Repairing and enhancing
Landscape restoration can vary in scope and timescale. It can mean the slow transformation of landscapes over decades, bringing back native woodland and its associated wildlife. It can also mean more localised work – including in urban environments – to enable nature to flourish on a smaller scale.
Neither happens by accident, and both involve people as well as nature; those who live and work on the land; those who visit it; all who cherish it.
Expanding woodland
Across all our properties, with a particular focus on Skye, Knoydart, Schiehallion and Glenlude, we're working to restore native woodlands, with the goal of establishing self-seeding mature trees and thriving ecosystems.
This requires the political will to protect wild places, so we also advocate for policies at a government level that will protect and restore native woodland habitat as part of the Alliance for Scotland's Rainforest, Scottish Environment LINK and Wildlife and Countryside Link.
Li and Coire Dhorrcail, Knoydart
Over the last 30 years we've planted thousands of trees on the remote Knoydart Peninsula.
Find out more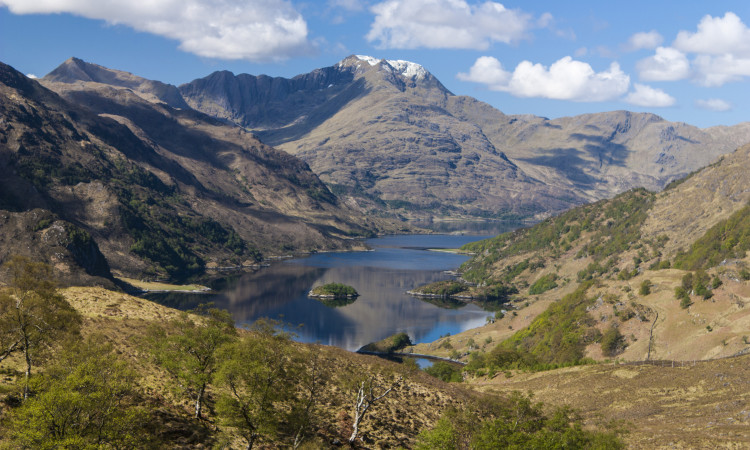 Deer management
Native red deer are a vital part of our country's ecology, but without natural predators, their populations far exceed the carrying capacity of the land, leading to the destruction of carbon storing woodland, peat bogs and heaths over huge areas. The deer themselves suffer from hunger and lack of shelter due to unsustainable population numbers and artificial fencing.
Improving deer management is critical if we want to meet the climate and nature emergency and for native woodlands to survive. It will also improve the health and welfare of the deer population.
Managing deer for climate, community and conservation
Read our report in collaboration with Scottish Environment LINK
Download now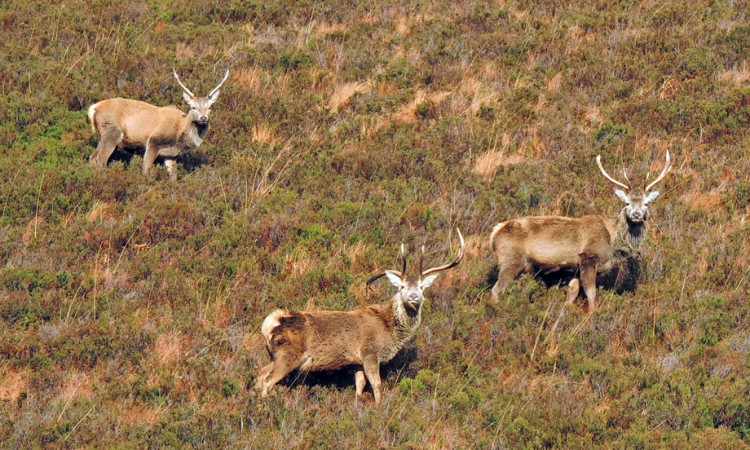 Strength in biodiversity
Healthier habitats are home to a wider variety of species. Our rangers and volunteers monitor the growth of tree seedlings, the condition of habitats such as dwarf shrub heath and blanket bog, and track the populations and living conditions of wildlife across our properties.
We look after many protected sites, including Special Areas of Conservation (SAC) and Sites of Special Scientific Interest (SSSI). The sites are protected for their geology, peatlands, woodlands, montane scrub and wildlife such as voles, golden eagles and rare butterflies.
Ben Nevis
Our land at Nevis is home to the golden eagle, pine marten, water vole and wildcat as well as snow bunting, ptarmigan and rare butterflies.
Discover Ben Nevis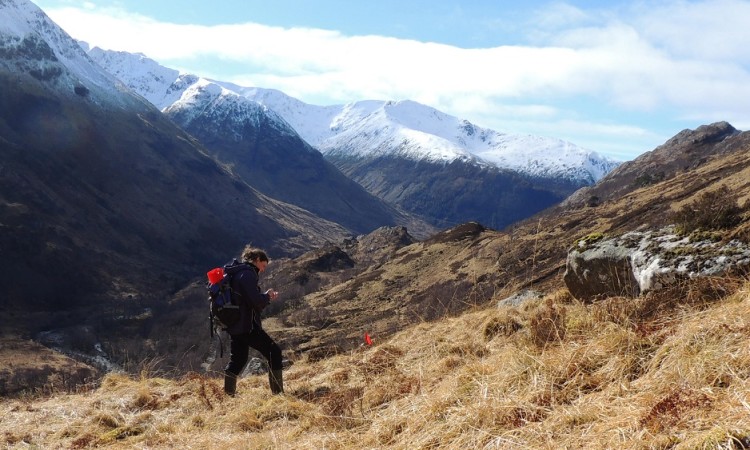 Restoring and repeopling
Improving the natural value of wild places can help address rural depopulation. Wild places need people to care, invest and repair in them, for all their inhabitants to survive and thrive.
Nature-based tourism can and does generate income and employment, both directly and in secondary industries, while jobs in environmental science, land and access management can further diversify and enskill local labour markets and help sustain local communities. We have seen this first hand on and around the land we care for.
Glenridding Common
As well as a range of arctic-alpine plants, Glenridding also holds significant stands of juniper scrub woodland and rare fish and bird species.
Discover Glenridding