People are an integral part of many wild landscapes. We know from experience that the care and repair of those places is best done in collaboration with those who live on or near them.
Land and Communities
Working with local people is part of our DNA. Since the birth of the Trust in 1983, we have collaborated with communities living in or near wild places, including crofters, landowners, other organisations or charities, our own members and the wider public.
Wildness can be an ally in the drive to sustain and reinvigorate rural economies, and there are many examples across the world that prove so. Where communities are fragile demographically, we share an interest in exploring how natural assets can be harnessed to support them.
A lasting legacy for wild places
From its beginnings, the Trust has supported community ownership. In 1999, we were a major contributor to the successful land purchase by the Knoydart Foundation. In 2000, we helped the Borders Forest Trust to buy Carrifran woodland.
In the Western Isles, in 2002 we supported the North Harris Community in the buy-out of the 55,000 acre North Harris Estate, and in 2007 supported the Galson Estate Trust land purchase on North Lewis. In 2005 we played a key role in helping the Assynt Foundation buy Glencanisp and Drumrunie estate. We continue to support community land ownership with the Langholm community buyout in 2020.
Crofting
Find out how we're working to become an exemplary crofting landlord, and exploring innovative new ideas to support rural communities
Learn more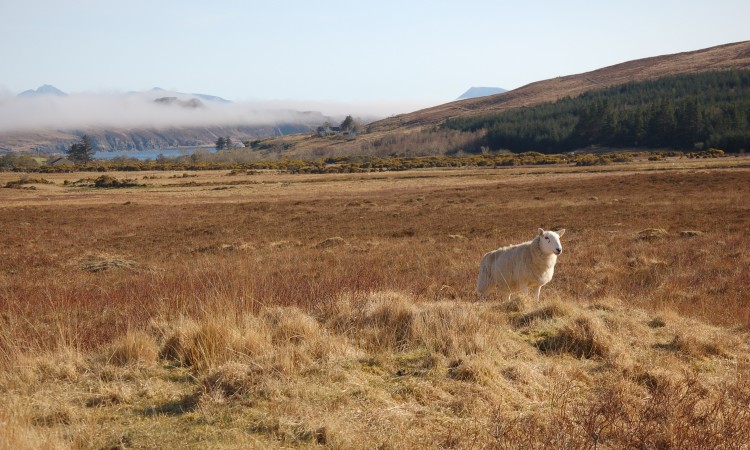 Landscape scale restoration
We work with likeminded neighbours, on a scale that provides wildlife the room it needs to survive and thrive.
We've been a member of the Nevis Landscape Partnership since 2002, including the successful delivery of 19 community conservation projects in the Lochaber area of the Scottish Highlands, all as part of a £3.9 million Heritage National Lottery funded project.
In 2010, we partnered in the creation of the Coigach and Assynt Living Landscape Partnership. The project area includes Trust land at Quinag in Sutherland and at 635 square kilometres in size, is Europe's largest environmental restoration project.
Since 2017 we've worked with our neighbours in the Heart of Scotland Forest Partnership near the Trust's East Schiehallion property in Highland Perthshire. In 2018 it was cited as an example of best practice partnership working by the Scottish Government.
Heart of Scotland Forest Partnership
Creating a thriving woodland corridor in Highland Perthshire
Learn more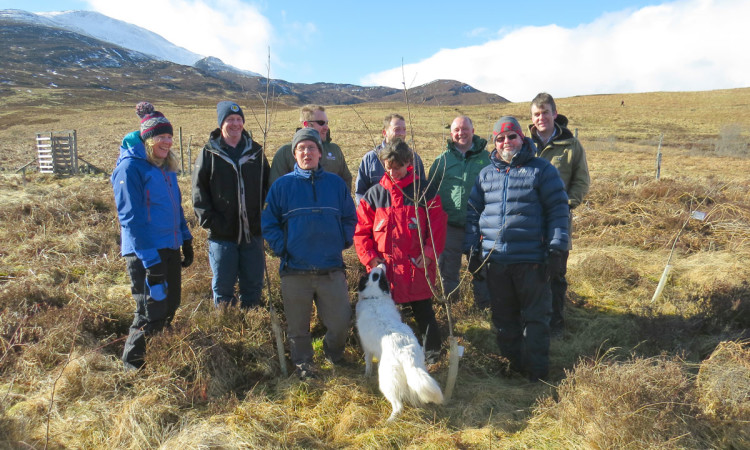 Digging where we stand
As well as sharing best practice with communities and progressive private estates, we also offer financial and practical support of independent conservation and restoration initiatives.
Examples include a woodland regeneration project run by the Highland Perthshire Communities Land Trust, employing a conservation ranger on the Western Isles and the purchase of ponies for community deer stalking in Knoydart.
Our members and supporters also give hundreds of hours of their time each year, volunteering on the properties in our care as well as our partner's land in Aberdeenshire, Assynt, Cumbria, Knoydart and the Western Isles.