Virgin Money London Marathon
Each year, we have a small number of 'golden bond' places for the capital's marathon run, which this year takes place on Sunday 3 October.
Support our fabulous four 2021 runners
The London Marathon is one of the most popular running events in the world with tens of thousands of participants each year. On Sunday 3 October we will be cheering loudly for the four runners pounding the pavements to support the John Muir Trust and protect wild places. We are hugely grateful for the many hours these dedicated runners have already spent training and wish them all the best for race day.
Meet the team and find out how you can get involved:
Jamie Dewar

I am a mechanical engineer and spend most of my working time thinking about how to reduce energy consumption in buildings. In my free time I like to run and cycle. Last summer I cycled from London to Edinburgh up the east coast picking up some of the John Muir Way on the home stretch. I think it's incredibly important we protect and preserve our wild places for future generations - that's why I'm running for John Muir Trust.

Graeme English

I'm excited to be running the 2021 London Marathon. It's been a long time coming so I'll be training hard to ensure I do justice to this iconic event in my home city. Like John Muir himself, I believe in the intrinsic value of our natural spaces, but also the power of wilderness to restore and recharge us. The natural world is essential to everyone, and I know so many who spend their time enjoying this previous, finite resource – so let's do our best to save it for future generations.

Charly Fullilove


I'm 58 and keen on outdoor activities. Although I live on the Isle of Wight, I regularly visit Scotland and have supported the John Muir Trust for almost 30 years. I love trekking to Sandwood Bay, climbing Ben Nevis and staying on Knoydart, amongst others. I'm running the London Marathon to raise funds for the continued activities of the Trust. It's not my first marathon and hopefully won't be my last. I once ran the London Marathon dressed as Tigger - it was pretty warm. I also love adventure motorbike riding, cycling, sailing, kayaking, trekking and skiing.

Julie Gough

As a teenager, I used to jog the suburbs of Luton and dream about running through cheering crowds past the historic landmark buildings of my capital city at the world famous London Marathon. Now the Trust has given me this fantastic opportunity to fulfil my dream, and, as the date looms closer, and my poor old bones ache after every dreaded 'long run', I'm just as excited as ever!
Apply for 2022
Our charity places have now been filled for 2021, but if you'd like to run and raise funds to protect and conserve wild places, let us know and we'll update you how to apply for a chance to run in 2022.
Please email fundraising@johnmuirtrust.org to register your interest!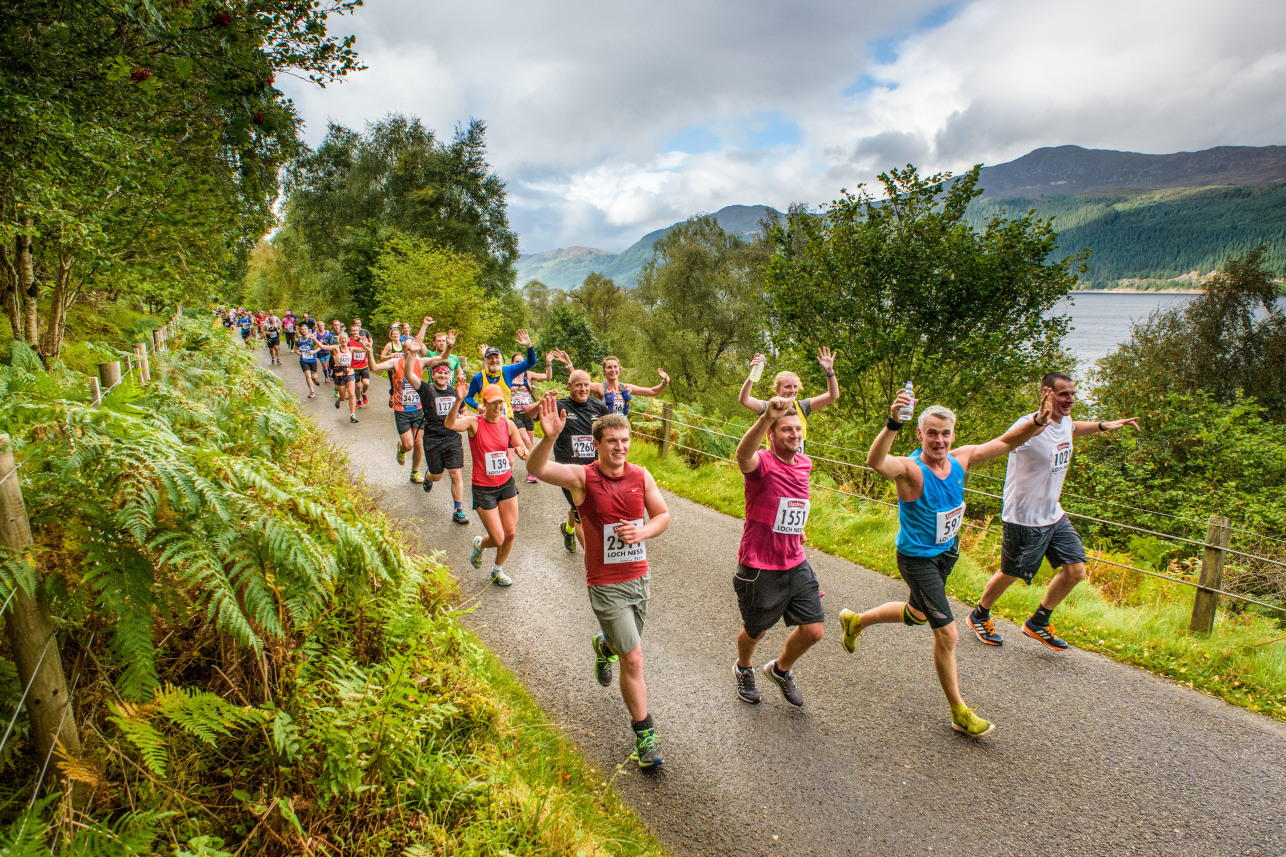 Got a place? Get in touch!
Let us know if you have signed up for an event and we'll support you with your fundraising