Partner Event
'Riverwoods' screening plus Q&A with Peter Cairns
Join the Trust's North East Scotland Local Members' Group for a screening of 'Riverwoods', the new film from SCOTLAND: The Big Picture, plus a Q&A with Peter Cairns
Come along to Aberdeen University's New King's Building on 13 October for a fascinating night as we explore the story of Scotland's rivers and the ecosystems which depend on them.
Forests and rivers have a symbiotic relationship, and they are essential for the health of Scotland's native salmon population.
On the night, you will watch the new film from SCOTLAND: The Big Picture (STBP) 'Riverwoods', which explores the inextricable link between rivers and trees. Afterwards, there is a chance to ask questions of STBP's co-founder and renowned photographer, Peter Cairns.
There will also be an update from the John Muir Trust, and a chance to purchase some merchandise.
Tickets are free, but donations are very welcome.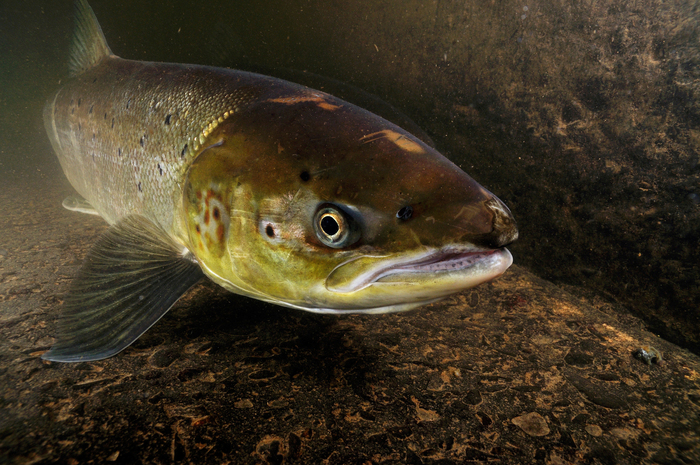 'Riverwoods' - Salmon need forests, forests needs salmond, Scotland needs both
'Riverwoods' is a spectacular and compelling visual journey that shines a light on the perilous state of Scotland's salmon and the degraded river catchments we have come to accept as normal.
'Riverwoods' shows how Scotland's life-rich rivers have been greatly diminished but crucially, how they could be reborn through a shared vision of restoration and recovery.
The feature-length documentary filmed and produced by rewilding charity SCOTLAND: The Big Picture, tells the story of an inextricable relationship between fish and forest. It is a rallying call for restoring native woodland to Scotland's river catchments and all the life they support.
Peter Cairns - Co-founder and photographer
Peter has spent over two decades as a photographer, videographer, nature tourism operator and environmental communicator. He is a co-founder of SCOTLAND: The Big Picture, having previously directed major conservation media initiatives such as Tooth & Claw, Wild Wonders of Europe and 2020VISION.