Glenridding Common guided walk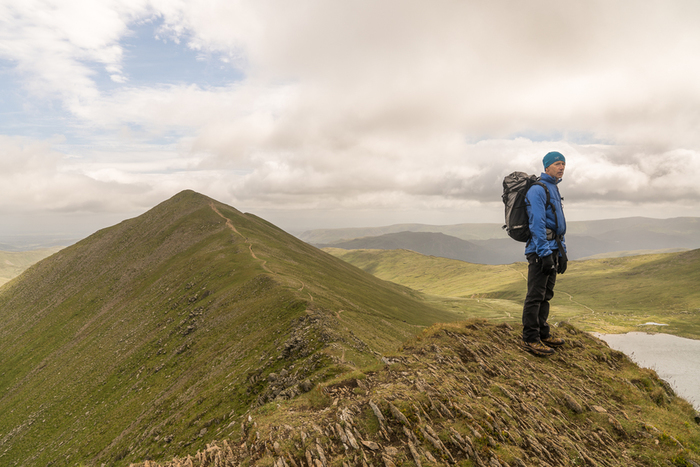 Join us for a guided walk around the land we manage at Glenridding Common, to learn more about the wonderful wildlife and cultural importance of this special wild place.
Note: This is not a guided walk to summit Helvellyn.
Glenridding Common Conservation Officer Isaac Johnston will guide you from our office at the Ullswater Tourist Information Centre and walk into the fells to see the important aspects of our work, including footpath repair, habitat restoration - and hopefully spot some of the wonderful upland birds, invertebrates and rare plants on the site.
Time and location
9.30am, Tuesday 20 June 2023 - Arrive and briefing at our Helvellyn Basecamp office at the Ullswater Tourist Information Centre
10am - Begin walk
4pm - Return to car park
Route
The route will depend on the weather on the day, but will include moderate to hard uphill walking over rocky ground, climbing to between 700m and 900m above sea level (2300ft-2900ft). We will start our walk from the Ullswater Tourist Information Centre and walk uphill to Mires Beck. We will then either walk to Red Tarn, or continue along Glenridding Beck to Raise, depending on conditions.
The route will be between 10km and 12km and take approximately five to six hours.
What to bring
Waterproof jacket
Spare layers
Appropriate footwear (walking boots or trail shoes - dress or casual shoes will not be accepted)
Lunch, snacks and water
You might also like to bring suncream and a cap in case it is a hot day.
Parking
There is parking throughout Glenridding. The main National Park car park at the Ullswater Tourist Information Centre is best placed and costs £8 for a full day.
There is also parking at Jenkins Field as you enter town from Patterdale.
Further away is the recreation ground car park in Patterdale or the National Trust car park in Glencoyne.