Partner Event
Quinag walks programme
Book a place on one of our summer walks at Quinag in Assynt. Walks are free, but donations towards our work in wild places are warmly welcomed.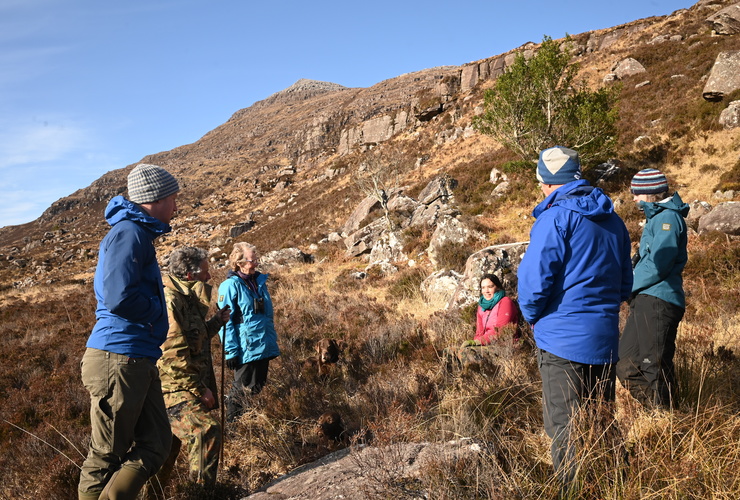 17 August: Climb Quinag
Join Highlife Highland ranger Andy Summers and our team for a strenuous 14km exploration of a breathtaking mountain range that's in the care of the John Muir Trust. If the weather is bad, we will do a shorter low-level walk.
When: 10am-5pm
Where: The walkers car park on A894 road. Grid ref: NC232273.

21 August: Bug hunt at Quinag
Join the Assynt Field Club and entomologist Stephen Moran for a bug hunt at Allt Doire na Cuilinn, Quinag.
When: 10.30am - 1pm
Where: Meet at the boat bay car park on Loch Assynt. Grid ref: NC201260
29 August: Map and compass skills
Learn basic map features, how to take a bearing, walking to a point on the map using a compass.
When: 11am - 2pm
Where: Meet at the car park north of Skiag Bridge. Grid ref: NC233274
To book a place, contact: Romany Garnett
All walks, unless indicated otherwise, are led by John Muir Trust staff. You are responsible for your own safety and that of your children. Dress appropriately for changeable Highland weather and bring good sturdy shoes/boots and packed lunch/snack. Donations are welcome.