Published:

24 Sep 2021
Wild and Well: The human right to a healthy environment in Scotland
Emilia Hanna, Advocacy Officer for the Environmental Rights Centre for Scotland articulates why we all deserve to live in a healthy environment in Scotland.
We all deserve to live in a healthy environment in Scotland. But our need for a healthy environment is not yet protected as a fundamental human right.
Right now, people in Scotland have some human rights, like the right to a fair trial, the right to respect for family life, the right to vote, and many others.
But we do not have full legal protection of a human right to a healthy environment.
At the Environmental Rights Centre for Scotland, we are seeking to change that. Our vision is of a Scotland where every person's right to live in a healthy environment is fully realised.
The human right to a healthy environment means that everyone should enjoy clean air, a safe climate, access to safe water and adequate sanitation, healthy and sustainably produced food, non-toxic environments in which to live, work, study and play, and healthy biodiversity and ecosystems. This is known as the 'substantive' human right to a healthy environment, and this definition has been articulated by the UN Special Rapporteur on human rights and the environment.
Given the perilous state that our environment is in, giving these key features status as human rights will raise their relevance and potential to shift policy choices such that they are prioritised above other drivers, such as economic growth. It would put Scotland in a stronger position to tackle climate change, fight air pollution, and grow our biodiversity, so that our spaces are greener, healthier, and wilder. It would also go some way to tackling inequalities. Individuals and groups living in areas of highest deprivation experience disproportionate environmental burdens because of the impacts of deindustrialisation, pollution and less access to good quality greenspace, exacerbating health inequalities. In addition, socially disadvantaged people, children, the elderly, and people with health problems are more negatively affected by environmental health hazards.
Secondly, the human right to a healthy environment also means that everyone in Scotland should enjoy 'procedural rights' to hold public authorities and certain private actors to account for environmental decisions or policy choices that breach of existing environmental standards and laws. This is a crucial component of the right, because there can be no justice without accountability, and laws are only any use if they can be enforced in practice. These procedural rights should already be enjoyed in Scotland because the UK is party to the Aarhus Convention, an international law which guarantees these rights. However, in Scotland, it is prohibitively expensive to bring environmental challenges before the courts.
This situation of high costs is not compliant with the Aarhus Convention. Scotland's legal system has repeatedly been found – most recently last month - to be in violation of this important environmental and human rights law.
The Scottish Government is now showing signs of shoring up its ambition on human and environmental rights. This year it committed to introducing a Human Rights Bill to Parliament during this Parliamentary session, which will include the right to a healthy environment for everyone. This is good news.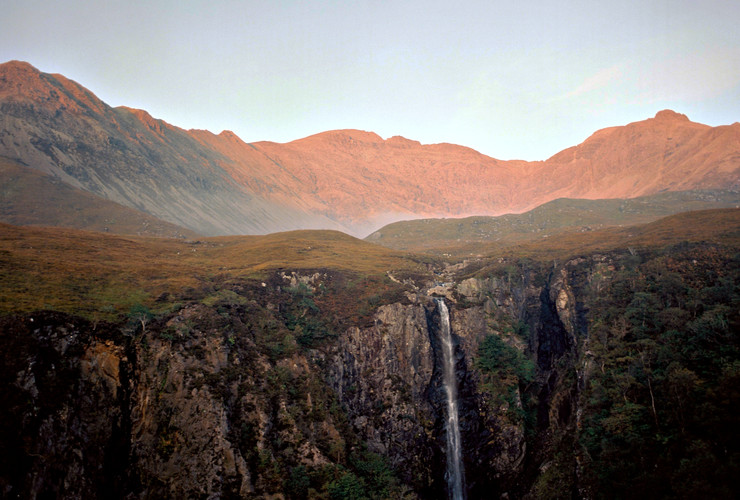 At the Environmental Rights Centre for Scotland we are working with environmental and human rights organisations to ensure that the right is articulated in a timely way that makes a difference in practice, and to press for urgent action to bring Scotland's legal system into compliance with the Aarhus Convention.
Our key priorities for law reform are:
To ensure that the substantive human right to a healthy environment is defined according to high environmental standards, and articulated in a way that makes it enforceable in the courts
To advocate for a review and overhaul the costs of judicial reviews, so that they are no longer prohibitively expensive.
To advocate for a new specialist environmental court or tribunal. In addition to being low-cost and accessible, the hearing of environmental cases in one place would allow judges and to develop expertise in interpreting environmental law.
A human right to a healthy environment is about guaranteeing a future for us and for the next generation. It is about ensuring that laws and decisions respect our environment, so that everyone in Scotland has a better chance of accessing good quality greenspace and spending time in nature. It is about empowering everyone in Scotland is to play their part in environmental decisions and to stand up for the environment.
To find out more about the technical detail of our work, visit our website.
Environmental Rights Centre for Scotland (ERCS) | Our vision is of a Scotland where every person's right to live in a healthy environment is fully realised | @ERCScot