2 Sep 2022
Young adventurers awarded Des Rubens and Bill Wallace Grant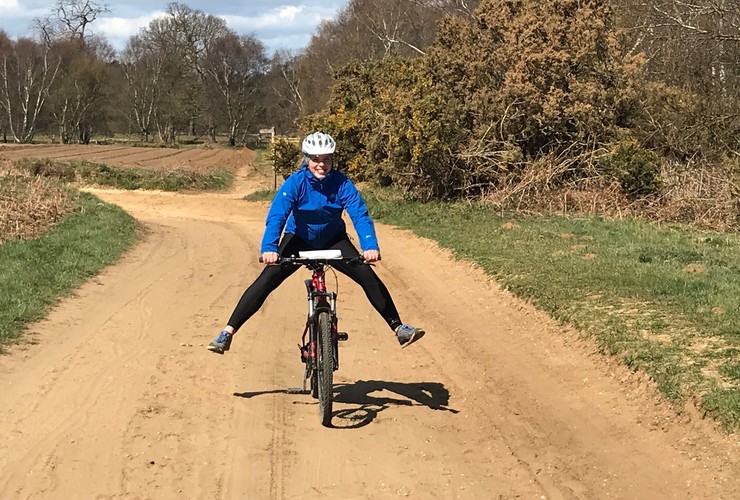 The 2022 Des Rubens and Bill Wallace Grant is helping eight intrepid young people to undertake educational or scientific adventures in wild places. The John Muir Trust administers the Des Rubens and Bill Wallace Grant to give people the opportunity to seek out life-changing experiences in wild places of the world, in ways which will benefit both the person and the wild place itself.
The recipients of the Des Rubens and Bill Wallace grant in 2022 are:
Emma Steel, a marine conservationist from Orkney who complted a solo research trip to survey whales, dolphins and porpoises around the uninhabited islands of St Kilda.
Linnea Livingstone, Occupational Therapy student from Glasgow Caledonian University who will travel to Norway to research disabled access to outdoor experiences.
Cherelle Harding, a youth worker and founder of Steppers UK, who will be developing outdoor leadership skills by working with qualified mountain guides to organise activities in the Peak District for participants from ethnic minority communities.
Rory Pyper – a young horticulturalist with an interest in pomology (the science of growing fruit and nuts) will travel to Kazakhstan to research the unique ecosystem of the traditional apple forests in the Tien Shien mountains.
Alex Boyd – writer and photographer who will spend a month hiking not Scotland's highest peaks but those with the greatest significance for artists, poets and musicians in solo research expedition into the cultural history of Scotland's mountains.
Jane Williamson, a 19 year old gap year student from Middlesex has just completed a 6 week solo journey by bike and foot to explore the wild places of Scotland. Along her route Jane visited sites where work is already underway to help ecosytems thrive, including land stewarded by the John Muir Trust.
11 year old twin brothers from Edinburgh were able to overcome financial barriers and join classmates on a week-long adventure trip to Lagganlia Outdoor Centre in the Cairngorms National Park thanks to the grant.
The Des Rubens and Bill Wallace Grant commemorates two former Presidents of the Scottish Mountaineering Club who each led inspiring and adventurous lives. Each year grants of £200 - £2,000 are be made to support individuals to be able to access adventures in wild places.
Jenny Seaman of the John Muir Trust, who administers the Des Rubens and Bill Wallace Grant said: "We've been delighted with the number and quality of applications this year and we wish the eight successful applicants all the best in their adventures. Des and Bill lived active, outdoor lives and would be thrilled to know that their adventures continue to inspire others to explore wild places."