16 Feb 2023
Glasgow Science Centre boss in the frame as nature photographer
Trust's Wild Space visitor centre to host Stephen Breslin's Landscapes and Wildlife of Scotland photography exhibition this spring.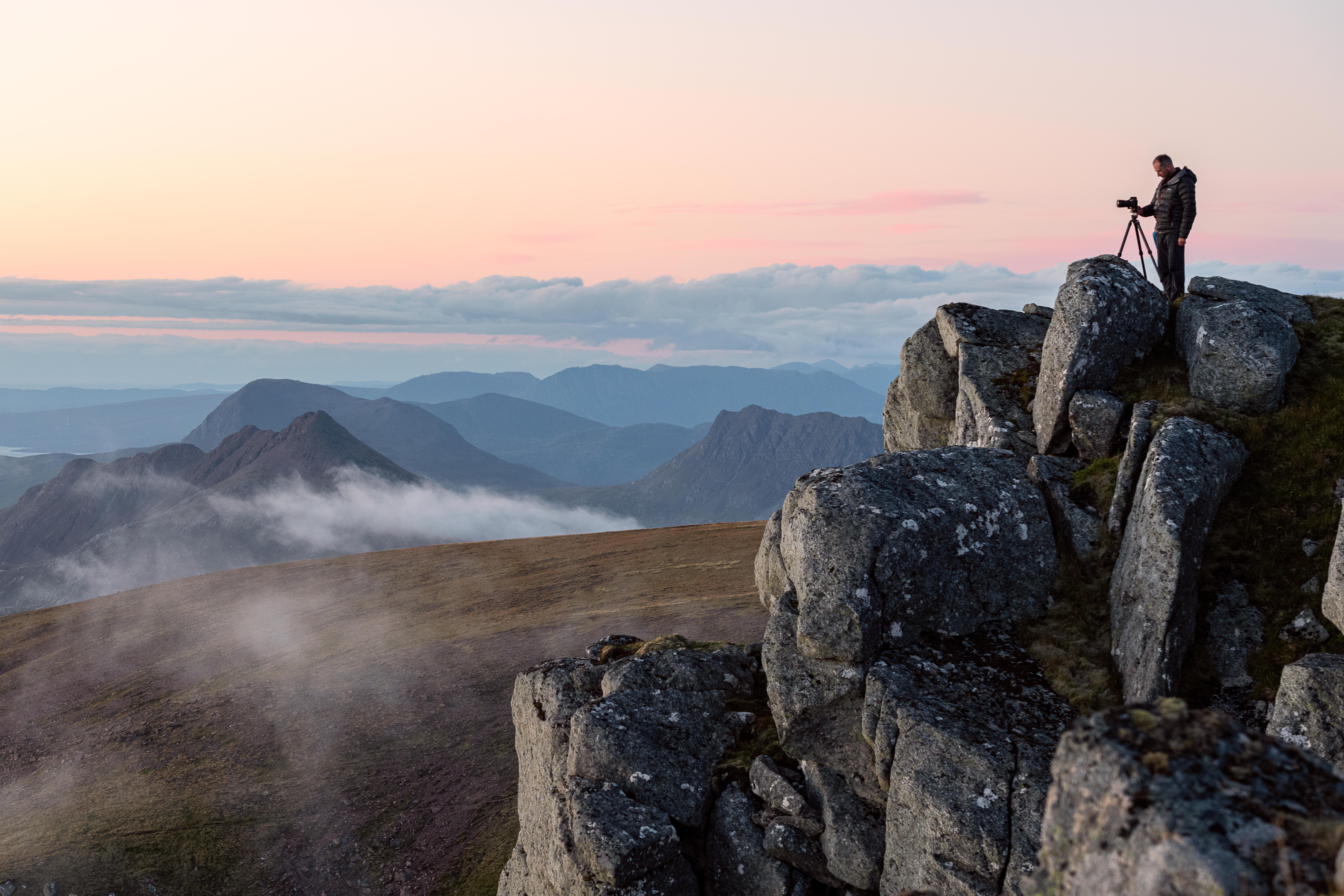 By day, Stephen Breslin is the chief executive of the Glasgow Science Centre. But over the past decade and more he has spent his 'downtime' honing his skills as a mountain and wildlife photographer in the wild places of Scotland.
This spring, his photographic talents are being showcased at the John Muir Trust's Wild Space visitor centre in Pitlochry. Running from 28 February to 28 April 2023, the exhibition will feature stunning mountainscapes of some of Scotland's best known scenery, including Glencoe and Ben Nevis, as well as spectacular wildlife shots.
Being out in the wilds of Scotland's mountains has been a labour of love for Stephen and the exhibition will feature the very best of his images of "places that are less often seen".
He said: "Finding the perfect combination of location and light can take a lot of preparation. I have lists of places with compositions in mind and sometimes it can take multiple visits, often over a few years, to get the conditions for the shot I've envisaged.
"You just don't know how the light is going to develop. Sometimes, it's spectacular. Other times, it just fades, and you don't get the shot. Meanwhile, you are in the midst of nature, seeing dippers, deer, black grouse - you have to enjoy the experience and want to be outdoors."

Stephen's love of the outdoors was ignited by a camping trip to Glencoe when he was a teenager. "As a boy from North Lanarkshire, I didn't know areas like these existed. I'm really pleased that my photographs of wild places, where the John Muir Trust does such great work, are going to be at the heart of the exhibition."
Stephen's ongoing support of the John Muir Trust's work is much appreciated and extends to providing dedicated desk space for our team at the Glasgow Science Centre since 2017, and hosting various Trust-led meetings, talks and training events.
The idea of the exhibition came about after Trust staff commented on some of Stephen's pictures, which he had put up in his own office. He subsequently kindly donated a couple of his beautiful images to our recent Christmas Card selection that feature wildlife and wild landscape of his beloved Scotland.
Top image of Stephen Breslin and his camera by Stephen Blake, other images by Stephen Breslin.