27 Feb 2019
Trust announces first Perthshire Wild Poetry winners
Wild Space hosts winners of English and Gaelic Wild Poetry Competition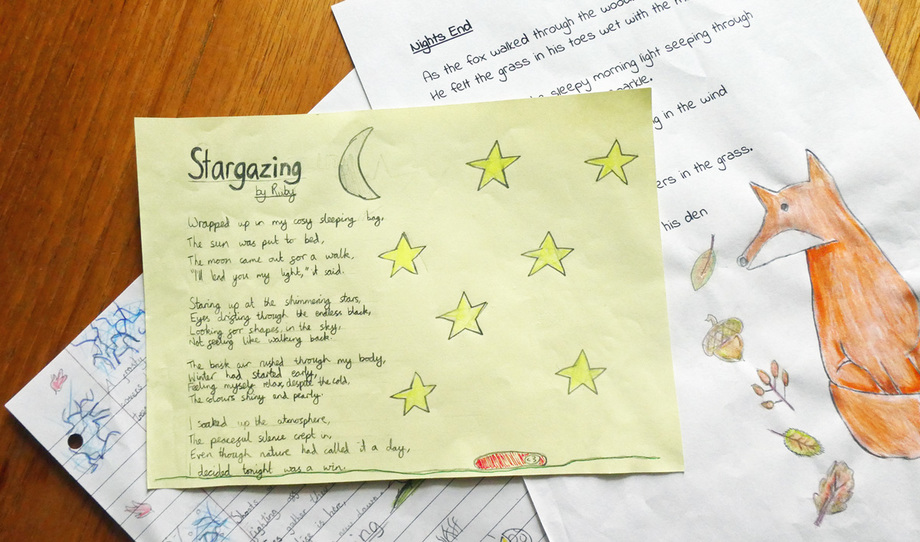 The John Muir Trust is delighted to announce the winners of our first Perthshire Wild Poetry Competition, open to all primary and secondary schools in the area who want to tell us through poetry what makes our wild world so wonderful.
English category
1st: 'Stargazing' by Ruby Conisbee, Pitlochry High School
2nd: 'Night's End' by Joseph Tunstall, home educated
3rd: 'Seasons' by Freya Karg, Pitlochry High School
Highly commended: 'Mountain' by Toby Grant, Pitlochry High School and 'Rid Squirrel' by Reeve Baxter, Breadalbane Academy
Gaelic category
1st: 'Na Beathaichean' by Sabina Laurie, Breadalbane Academy
2nd: 'Feὸrag' by Ewan Stevenson, Breadalbane Academy
3rd: 'An Geamhradh' by Holly Wilson, Breadalbane Academy
Rebecca Logsdon, the Trust's Scotland education manager, said: "This was a fantastic show of wonderful wild poems in English and Gaelic from Perthshire schools. We received 28 entries from Pitlochry High School, Breadalbane Academy and home educated young people.
"It was really special to find out how pupils in Perthshire think about nature and wild places. Themes ranged from exciting action poems about mountain biking, to the more reflective poems tuning into the sounds of nature, Scottish wildlife and seasons. The entries showcased a new generation of young writers that appreciate time spent in wild places".
"It was a difficult task to decide the winners. Some stood out because of their captivating subjects. Others attracted us with their descriptive words, flow and rhythm, conjuring up that special quality of an animal, or a place, or the feel of taking part in something outdoors in our wonderful wild weather!
"Many of the poems were inspired by The Lost Words, by Robert MacFarlane and Jackie Morris - a wonderful resource that has recently been crowd funded to be available in every school in Scotland.
"Congratulations to all the winners and commended poets."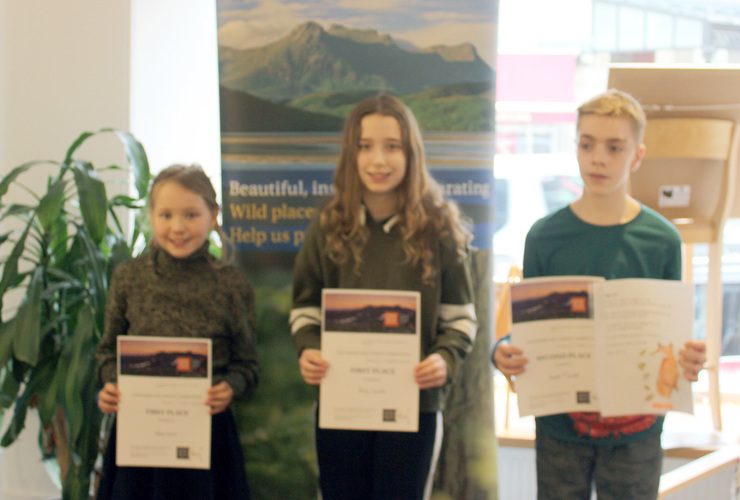 The competition ran alongside Pitlochry Festival Theatre's Winter Words Festival. The winning poets and their families were invited to a special prize giving ceremony and the poems are on display in the Trust's Wild Space visitor centre in Pitlochry.
The John Muir Trust wishes to thank all those who took part, including pupils, schools and teachers.
We would also like to thank Comunn na Gàidhlig and our prize sponsors: Escape Route, Hawkeshead, For Arts Sake, Viva and Wild Space.
Find out more about the John Muir Trust and The Lost Words collaboration