18 Sep 2023
Meet the Creative Freedom panel
Meet the six talented working artists - outstanding in their field and passionate about wild places - who will select their favouite Creative Freedom entries.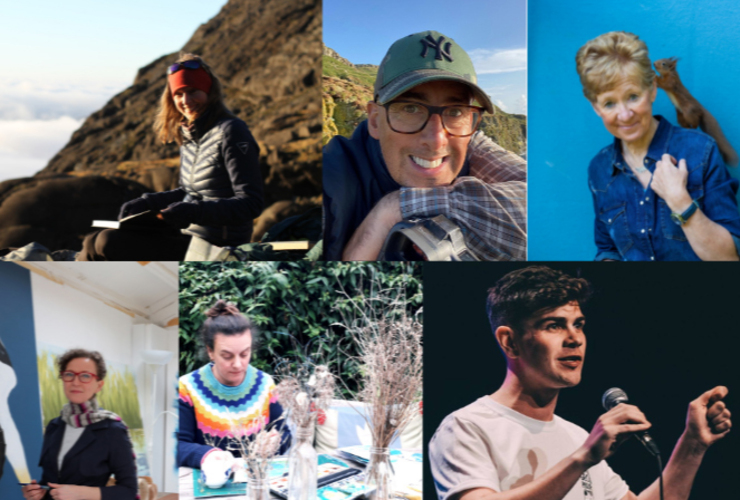 Creative Freedom is our call for creative responses to the idea of 'freedom for wild places'. Helping us look through the entries is a panel of six working artists - Andy Howard, Liz Myhill, Roberta Fulford, Polly Pullar, Rebecca Logsdon and Stuart Kenny - who will select their favourite pieces to feature in an exhibition in Pitlochry's Wild Space visitor centre next spring.
As well as selecting their favourite submissions in each category, the panel will pick one outstanding entry to receive an artist-in-residency opportunity with the John Muir Trust.
Hosted at one of the wonderful wild sites in our care, the best-in-show creator will spend a week immersing themselves in a wild place, making a body of work to go into a future Wild Space exhibition.
Find out more about the prizes on offer on the Creative Freedom webpage.
Writing
Polly Pullar is a conservationist, naturalist, writer and photographer with over 40 years professional experience. She specialises in wildlife and countryside matters and is also a wildlife rehabilitator. She contributes to a wide selection of magazines and is the author of 10 books, including Fauna Scotica; Animals & People in Scotland; A Richness of Martens; A Scurry of Squirrels; A Drop in the Ocean – Lawrence MacEwen & the Island of Muck; and The Horizontal Oak - A Life in Nature.
She is co-founder of A Write Highland Hoolie, a Trustee of Aigas Field Centre, and an Ambassador for the Beaver Trust.
Photography
Professional wildlife photographer Andy Howard lives on the outskirts of Inverness in the Highlands of Scotland, where he also works as a guide.
Author of three books - one on mountain hares, the second on the wildlife of the Cairngorms and the most recent on otters - Andy will spend anything up to a decade working with a particular species, in set locations, observing and learning the intricacies of the location and the individuals who inhabit it.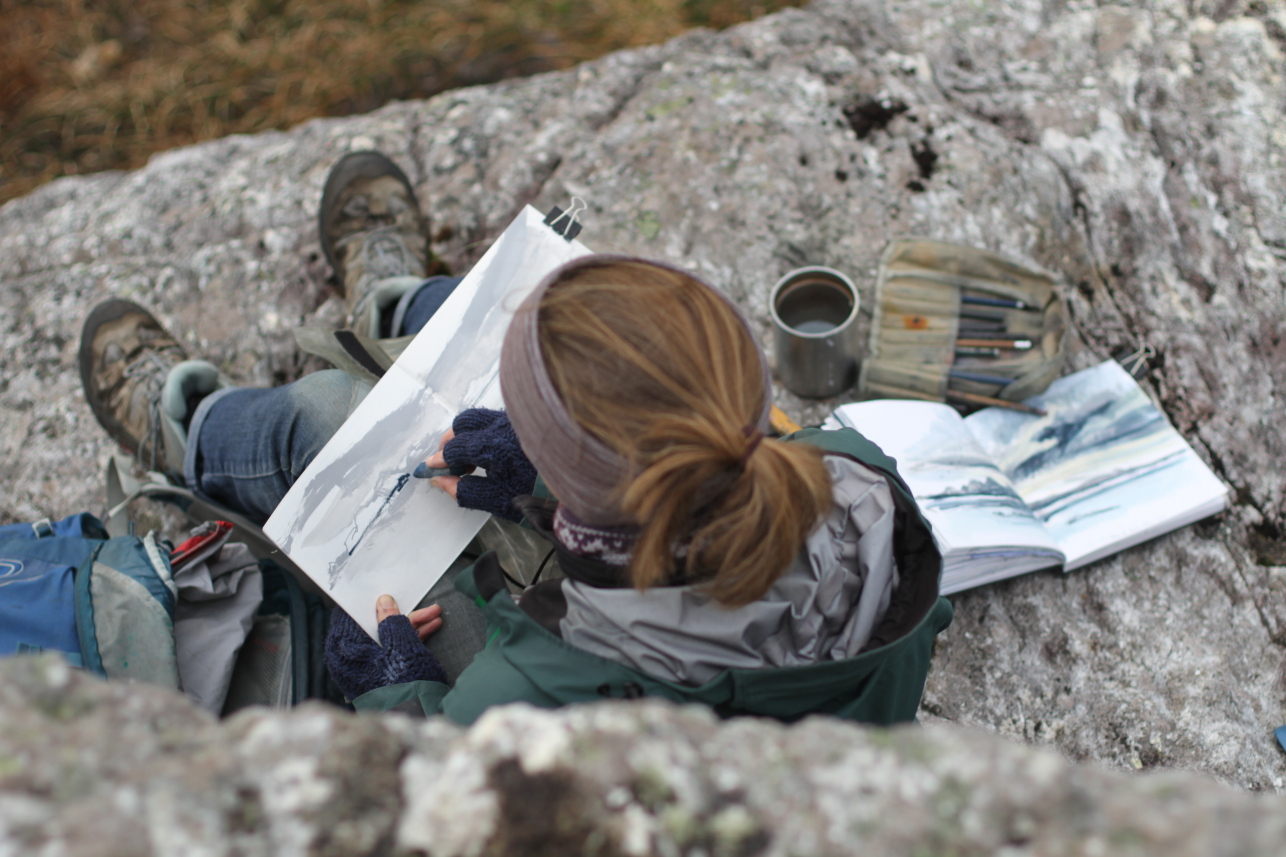 Inspired to share your creative response to the call of wild places?
Find out how to submit your artwork to the Creative Freedom exhibition
2D art
Liz Myhill is a contemporary wildlife and landscape artist from the Isle of Skye who now divides her time between the Highlands and Islands and Perthshire.
Her artwork delves into the natural world through the act of walking, watching and recording, whether capturing a fleeting moment or through lengthy study. Much is completed on location, observing directly from life while immersed in the raw experience of place and the elements.
She has received a number of awards for her work including the SWLA Birdwatch and Swarovski Optik Artist of the Year Award 2021, the RSW SABA Award 2021 and was shortlisted for the Highland Art Prize at the Royal National Mod in 2022.
3D art
Roberta Fulford is a multi-disciplinary artist and sculptor creating site-specific installations and sculptures, drawing on both man-made and natural materials.
She moved to Shetland in 2013 to focus on her artistic work from her island studio and now splits her time between Shetland and the UK mainland in order to build a collaborative network and explore diverse environments.
Immersed in the landscape's drama and beauty, Roberta creates works to express her sense of the universal and enduring relevance of nature, whilst considering our direct impact upon it.
She has had several successful solo exhibitions, created site-specific works for venues such as 9B9 Gallery in New York and large-scale installations in Newcastle Cathedral and Blanchland Abbey, and had features & cover in publications such as Artmag.
Multimedia
Stuart Kenny is an outdoor and adventure journalist, writing for The Guardian, Metro and editing the Much Better Adventures Magazine, as well as presenting on BBC Scotland's travel TV series Scotland's Greatest Escapes.
Stuart is also a spoken word poet, with work published in various places and two feature-length, nature-based storytelling shows. His 2018 debut show The Space Gecko Project was described as "the most wholesome show in Scottish poetry" by The Skinny and as "wonderfully weird" by the Sunday Post.
His 2023 show Bear With Me: A Polar Bear in Scotland debuted to a sold out crowd at the Scottish Storytelling Centre in February, was described by BBC Scotland's Michelle McManus as "Lovely, meditative, positive poetry [...] Nan Shepherd would've loved".
Group entries
Artist and educator Rebecca Logdson will be judging Group entries to all five Creatvie Freedom categories.
She has worked with a broad range of groups, helping to engage people with nature through arts and creativity. Her work with the John Muir Trust for 15 years involved working with groups to connect with nature through the John Muir Award, heading up creative projects such as natural art and poetry through The Lost Words, STEM By Nature and an annual Wild Poetry competition for schools.
She is interested in how we can use the arts and creativity to inspire others to take action to tackle the climate and nature crisis. Creating remains a way that she personally connects with nature, growing her own willow to weave and playing with natural finds and acrylic printing techniques.