30 Sep 2020
Skye climbing pioneers honoured in bronze
Families attend unveiling of statue commemorating John Mackenzie and Norman Collie.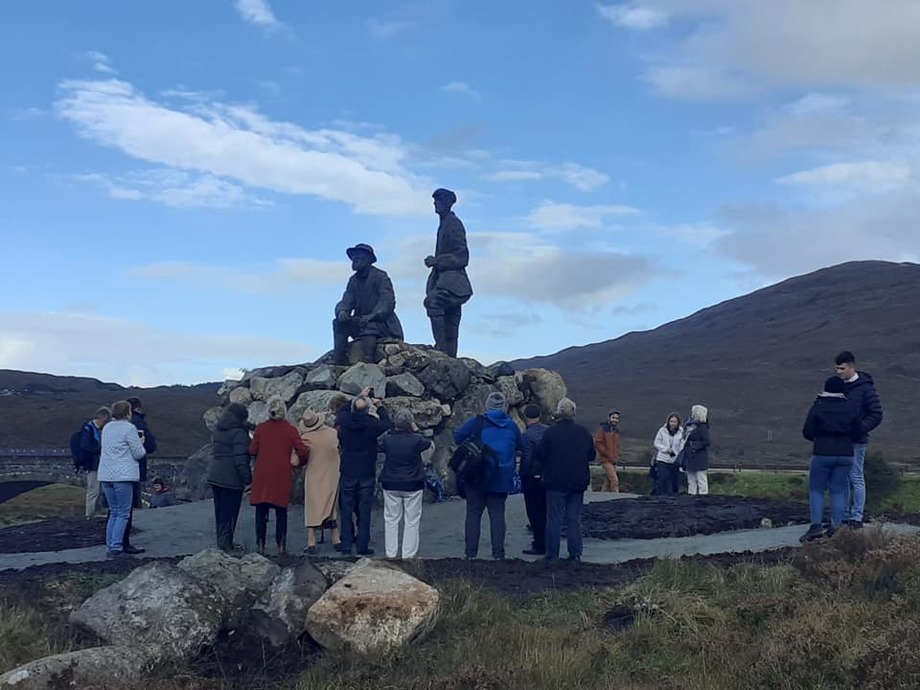 A long-awaited tribute to two climbing pioneeers was finally unveiled on one of our Skye properties at the end of September.
The bronze sculpture, created by local artist Stephen Tinney, depicts Sconser born crofter John Mackenzie seated and Professor Norman Collie standing.
Mackenzie - the first British professional mountain guide of Alpine standard - formed a prolific climbing partnership with his great friend Collie, which lasted 50 years during which they mapped and named many of the Cuillin peaks.
Our Skye Conservation Ranger Cathryn Baille said: "The pair pioneered many of the routes we know today and were instrumental in exploring and mapping the Black Cuillin. Fitting then, that the men can now gaze upon their beloved hills for all time.
"The poignant ceremony, attended by the family of both men, marked the end of a long campaign by the Collie and Mackenzie Heritage Group, and the sculpture looks stunning in its grand setting."
Photographs by Cathryn Baille