22 Oct 2020
Virtual adventures during lockdown
Before you apply for a 2021 Des Rubens and Bill Wallace Grant, be inspired by an earlier recipient's response to this year's lockdown.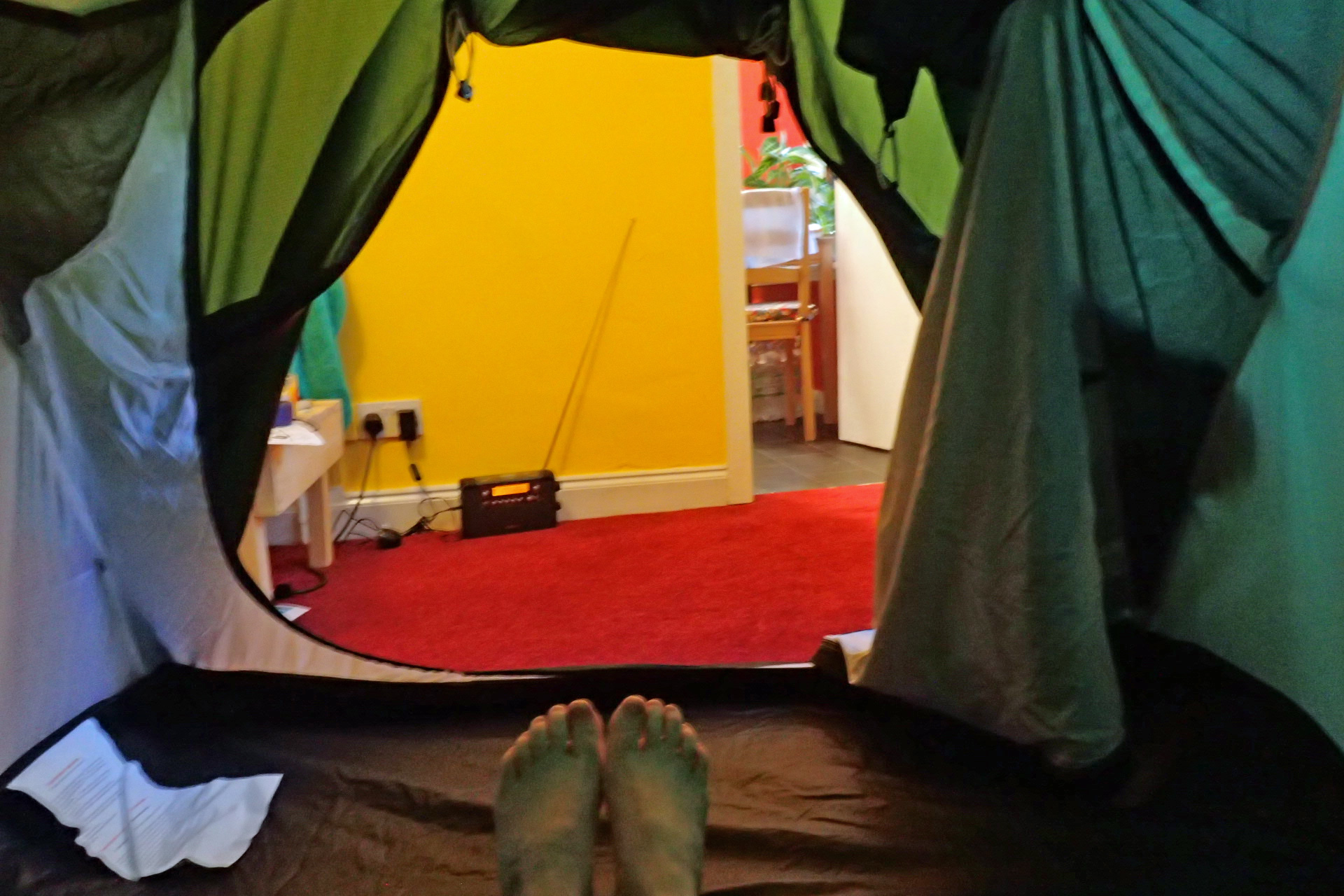 The 2020 Des Rubens and Bill Wallace Grants were awarded to eight people who were seeking out life-changing experiences in wild places, in ways that would benefit them and the wild places they visited. However the coronavirus pandemic caused many of them to postpone or rethink their plans.
Artist Kath Pender had planned to walk the 370km Cape Wrath trail solo; using the experience to inspire future artwork and stories to share with young adults through her volunteer role at Venture Scotland.
Her Des Rubens and Bill Wallace Grant enabled her to prepare for the epic walk by investing in a decent tent (pictured above). However, lockdown meant that she couldn't start as planned on 23 April.
After one of her friends came up with the idea of a virtual hike, Kath was able to invite 21 people to help her cover the equivalent distance of her scheduled days from Fort William to Cape Wrath in their own local area instead. The segments ranged from 13km to 27km per day, and people could walk, run, cycle – whatever they preferred – to complete the route.
Within a week, every day on her virtual schedule had been filled - many of them by people she had never met before. By the end of June her virtual hikers had covered the whole distance, raising money for Venture Scotland in the process.
Kath said the support she has received made her contemplate her own approach to enjoying Scotland's more remote areas: "It has been a real eye-opener, that sense of people collaborating and relying on each other. As someone prone to just heading off into the hills myself, I've realised I need to do more of that too, and not just be a lone ranger."
Photographs courtesy of Kath Pender