9 Sep 2019
'STEM By Nature' pilot takes off
FSC Scotland and John Muir Trust partnership helps Tayside teachers bring nature to STEM learning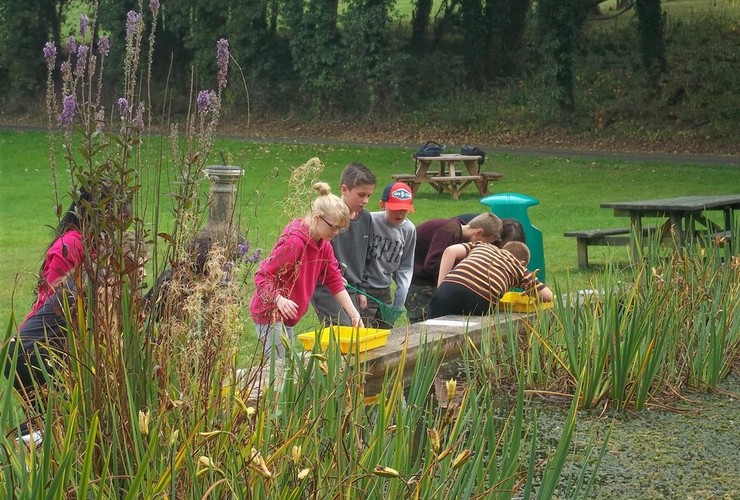 A new programme of professional learning will help educators in the Tayside region make connections between nature settings, outdoor learning approaches, and STEM (Science, Technology, Engineering, Maths) subjects.
FSC (Field Studies Council) Scotland and the John Muir Trust are to jointly deliver practical and online training to promote the idea of 'STEM By Nature'.
Fifty primary, secondary, additional support needs, and community learning development educators will be supported to deliver a pupil entitlement for Learning for Sustainability, as part of Scottish Government's STEM strategy. With a track record of pioneering citizen science and promoting interdisciplinary learning, the partnership is well placed to build practitioner skills and confidence.
Grant funding from the Scottish Government is part of the £1.3M awarded in the latest round of the Education Scotland Enhancing Professional Learning in STEM Programme. It's estimated that around 716 educational establishments and 13,733 teachers and practitioners will benefit.
Education Scotland Strategic Director Alan Armstrong, said: "This funding will be invaluable for enhancing the professional learning available to all practitioners involved in STEM-related learning, teaching and assessment. We received an overwhelming number of bids which shows the real priority practitioners place on developing their skills to help improve their learners' STEM experiences."
Katie Rudge, Education Officer for FSC Scotland said: "I am excited by the opportunity to bring nature, STEM skills, and Learning for Sustainability to life for teachers in Tayside and to hopefully engage with practitioners that may not be able to visit FSC Centres."
John Muir Trust Scotland Education Manager Rebecca Logsdon said: "The John Muir Trust has inclusion as a core part of its mission to help people of all ages and backgrounds connect with, enjoy and care for wild places. STEM By Nature is another approach that helps make connections between learning, teaching, and the natural environment.
"The Trust welcomes the opportunity to work in partnership with the Field Studies Council to build on its delivery against policy drivers including equity and attainment, Learning for Sustainability, STEM and Improving Gender Balance. This pilot provides inclusive opportunities with a lasting impact for practitioners, learners and the wider community".
Find out more about the Stem By Nature Professional Learning Programme
Notes

Grant funding aims to:
Help practitioners raise attainment by building confidence and developing skills to deliver inspirational, high quality interdisciplinary STEM teaching through contexts of nature, Citizen Science and Learning for Sustainability.
Promote and support interdisciplinary and team learning approaches by engaging practitioners in reflective practice within their local clusters (and their wider regional community) using the framework of the STEM and Learning for Sustainability self-evaluation and improvement frameworks.
Utilise outdoor learning pedagogy to engage all learners across both gender and attainment gaps, make explicit the connection between STEM and young people's lives, and provide techniques for addressing gender stereotypes, unconscious bias and inequity.
Highlight ways to incorporate mathematics and numeracy (as well as literacy and creativity) by setting out STEM by Nature as an accessible and interdisciplinary model for learning, and one well suited to project work.
Make explicit links with the UN Sustainable Development Goals and how to develop the skills and outlooks required of practitioners and learners to live in an interdependent world.
Image courtesy of FSC Scotland.