2 Feb 2021
Trust welcomes new funding to ease tourism pressures
Scottish Government pledges to double Rural Tourism Infrastructure Fund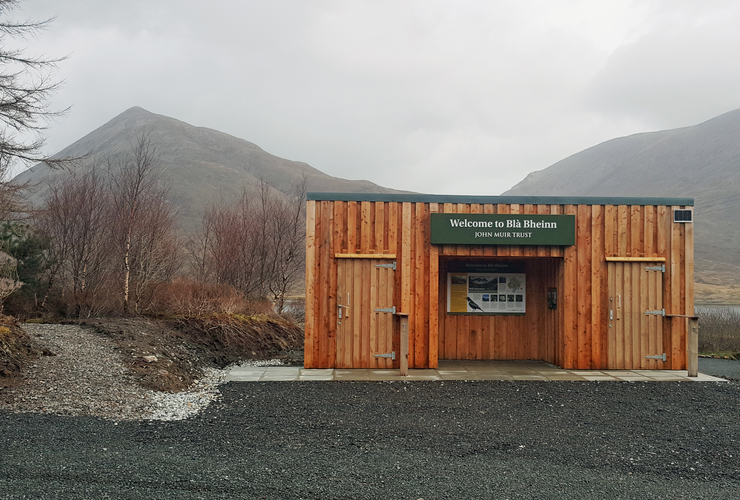 The John Muir Trust has welcomed the pledge in the Scottish Government's draft budget to double the Rural Tourism Infrastructure Fund from £3m to £6 million in the next financial year.
In recent months, the Trust has made representations to policy makers and political parties calling for the fund to be increased.
The John Muir Trust recently carried out detailed research into the impact of tourism at a number of sites owned and managed by the Trust and some of our community land partners in Lochaber, Sutherland, Highland Perthshire, Skye, Lewis and Harris, and will shortly publish the full report.
John Muir Trust Policy Officer Cecilie Dohm, who led the research, says: "We carried out a number of in-depth interviews with community representatives and local businesses who have been in the frontline of managing visitor pressures. They all recognised that tourism is a vital part of the local economy, but they also overwhelmingly expressed deep concern that the existing infrastructure is inadequate.
"This is a welcome decision by the Scottish Finance Secretary and will go some way to easing the pressures caused by soaring visitor numbers to some of our most popular tourist destinations, especially in the Highlands and Islands.
"Two years ago, the John Muir Trust received support to build a new composting toilet, additional car parking spaces and new interpretation at the foot of Bla Bheinn on Skye. That helped us manage an escalating problem of congestion, and thoughtless disposal of human waste and litter, so we know that this fund can make a big difference.
"We recognise that infrastructure funding is not the only solution. We need to tackle anti-social behaviour through education and find ways of redistributing visitor numbers beyond the famous tourist hot-spots to spread out benefits and impacts more widely."
Photos show some of the Trust's infrastructure projects on Skye helped by the Rural Tourism Infrastructure Fund so far. Top shows the new composting toilet in the Bla Bheinn car park, while above shows the new interpretation boards reminding visitors of the Scottish Outdoor Access Code.