1 Mar 2021
Investing in the future of Wales
Natural Resources Wales provides vital funding for every school in Wales to have the opportunity to connect, enjoy and care for wild places through our Award.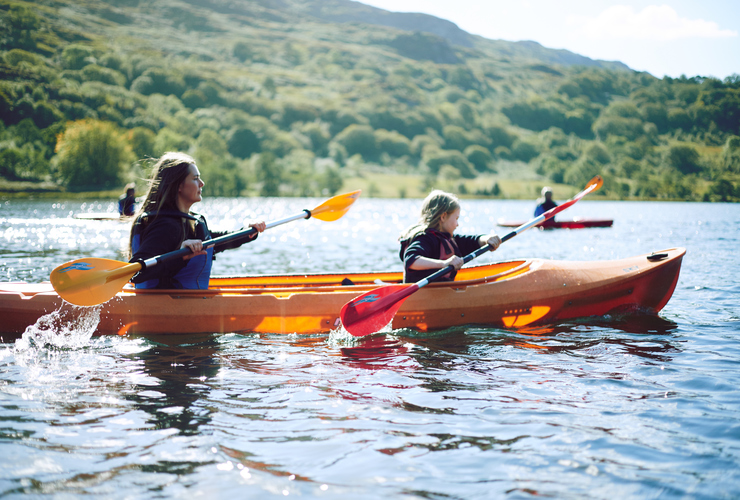 Building on a successful pilot project in 2018-2019, Natural Resources Wales has agreed to support over 13,000 people to connect people with Wales' wild places and to act for nature. It will part fund a three-year project by investing £220,000 – 50 per cent of the total needed. The sum will help us provide the infrastructure and capacity to support our growing network of schools, leaders, community groups and families who will engage with the John Muir Award throughout the project and beyond.
A tailored, regional based approach will enable every school in Wales to receive high-quality information, advice and guidance from our Award team. It will also enable educators to access a suite of free Welsh language and curriculum focussed resources, as well as training and development opportunities, so they can support young people to connect with Wales wild places and take action for nature.
Sue Williams, Lead Advisor for Health, Education and Natural Resources, NRW said: "The John Muir Award is a cost-effective way for Natural Resources Wales to support opportunities for meaningful nature connection activities at scale throughout Wales. The Award is accessible to a diversity of audiences and the John Muir Trust are experienced at working with groups often underrepresented in nature conservation. Many charities, schools and small businesses in Wales benefit from being able to freely access the Award and we are delighted to be able to support this."
Phil Stubbington, John Muir Award England & Wales Manager, said: "The John Muir Award is arguably more important than ever. The inequity of access to green spaces is well documented and the recent health crisis has further intensified this divide. It is estimated that over two million households (UK wide) will have experienced multiple lockdowns without a garden and with limited access to green space. Following this time of anxiety and uncertainty the health and wellbeing benefits of nature are needed more than ever. Sadly, those that need this nurturing environment the most are those least likely to be able to access it. Our mission is to remove barriers and support as many people as possible to access natural spaces.
"As schools are planning for phased re-opening we are hearing from teachers looking for ways to meet the needs of children who are dealing with the effects of these challenging times. Teachers are looking to develop a 'recovery curriculum' to nurture anxious children and rebuild social skills and relationships, as well as prepare for the arrival of the new curriculum. For ease of social distancing many teachers are looking to take activities outside, sometimes for the first time. We are experienced in supporting those new to leading outdoor activities and the Award offers a flexible and adaptable way of encouraging outdoor exploration, suitable for even the smallest of green spaces."
Photo courtesy of Visit Wales