1 Jul 2019
Field Notes: A dream come true
Sandwood ranger Carrie Weager looks forward to a year with the Trust
If anyone had told me a year ago that I would soon have the opportunity to live and work at Sandwood in beautiful North West Sutherland, I would have told them it was a lovely dream, but few people are so lucky.
Last year as part of my Environmental Science degree I carried out a work placement with the Trust, split between the Sandwood, Quinag and Strathaird properties. I enjoyed Sandwood so much that I continued volunteering through the winter, whenever I was offered the opportunity by Sandwood manager Don O'Driscoll. Now, thanks to generous funding from the ALA Green Charitable Trust, I have a one-year ranger position at Sandwood.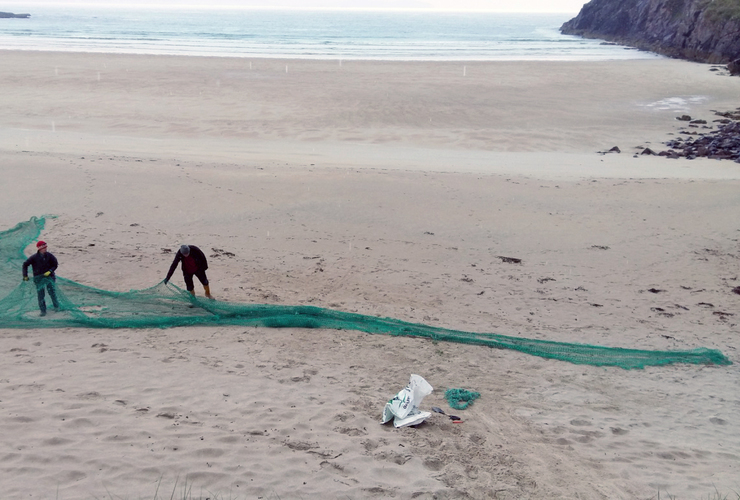 My job is very varied, involving everything from habitat and wildlife monitoring, to assisting with deer management, and looking after the busy toilet and car park facilities at Blairmore. Perhaps the most important aspect of the position is engagement, both with the local community and with visitors to the area. This will involve leading a programme of guided walks, assisting with the delivery of volunteer work parties (pictured above), and helping to deliver the John Muir Award in local schools.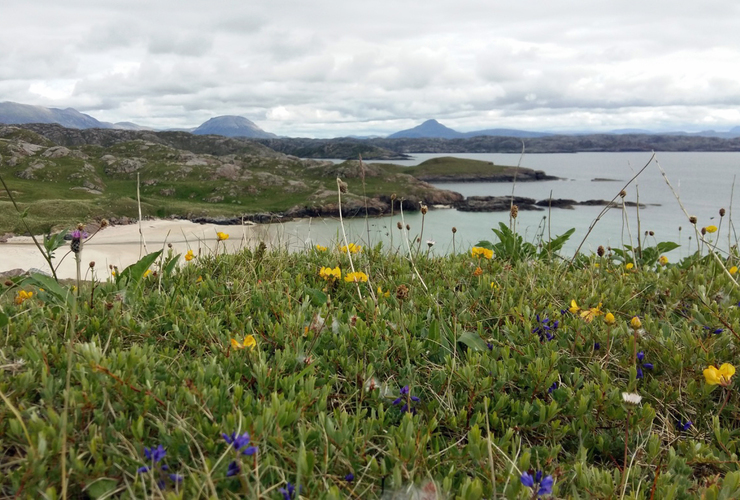 My first month involved a steep learning curve, as I familiarised myself with the local area and people, and discovered the wealth of plants and animals to be found here. So far my favourite moments have been exploring the wild flowers of the machair around Polin and Droman (pictured above), watching my first golden eagle chick, and helping an elderly couple accompany their family to the beach for 'one last time' (although you should never say never!). I can't wait to see what the rest of the year has in store.
A heartfelt thank you to the ALA Green Trust for making this job possible. To live and work in this part of the country has been an ambition of mine for many years, so to find myself in this position straight after completing my degree has been a dream come true. I wouldn't have dared to hope for a better start to my conservation career.
Carrie's photographs show one of Europe's rarest habitats - machair and volunteers cleaning up a beach. At the top she is pictured with the Am Buachaille sea stack in the background.