30 Jul 2021
Leaders in the Lakes
On Friday 23rd July 15 Lake District Outdoor Leaders attended a free training day on land management for people and nature, led by John Muir Trust staff.
Under a cloudless sky, the group walked from Glenridding across the common to Red Tarn. Led by the Trust's Lake District Property Manager Pete Barron and our Cumbria John Muir Award manager with the Lake District National Park, Graham Watson, the group examined what holistic land management looks like against current social priorities: the climate and nature emergencies, the increased importance of wild places for people's wellbeing, and preserving local community and culture.
The free event was fully booked and was part of a series of Leaders Landscape Training days organised by Friends of the Lake District.
"On one of the most popular upland areas in the UK, the demands from all users can be intense," says Pete Barron. "Whether you are a grazier, walker or statutory agency your requirements can be quite different. At the Trust, we try to balance that by repairing footpath erosion, having staff on the ground advising, picking up litter, managing events and monitoring and enhancing the biodiversity of this iconic upland site."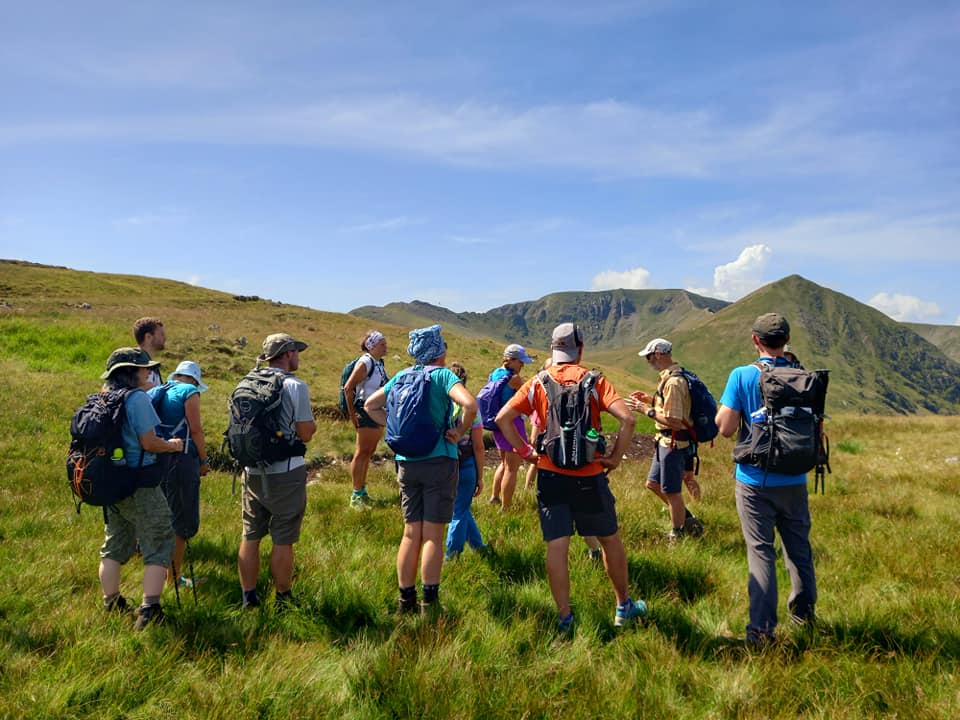 " As people recognise that land management is inextricably linked to carbon storage and take up, or indeed loss, it was great to be able to show people what that means in practice," says Graham.
The aim of the day was to increase knowledge amongst outdoor leaders of the opportunities and challenges of land management for nature, people and the economy. This in turn helps them inform the public and encourage responsible use of wild places like Helvellyn and the Lake District fells.
"Fascinating to hear different perspectives." Margaret Parker, Guided Walk Leader
"It was excellent... You could tell from the number of questions people asked that they were really engaged. It's such great work that the John Muir Trust are doing up there." Ruth Kirk, Friends of the Lake District.
With thanks to Ruth Kirk for imagery.