Published:

1 Oct 2016
Wild and Well: Woodland therapy and people living with dementia
Emma Cessford takes a walk in the woods to explore ground-breaking new research looking at forests as places of mental wellbeing for people with dementia.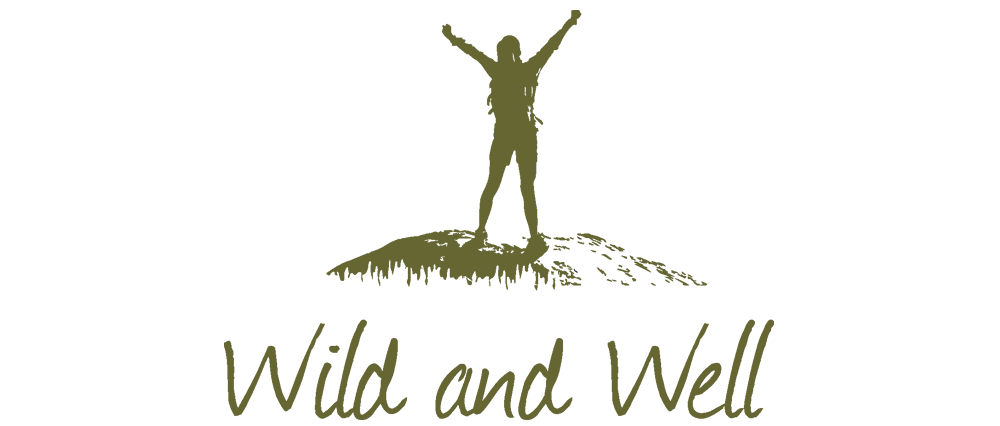 Mandy Cook, a PhD student from the University of Dundee and a Member of the John Muir Trust is in the final stages of her pilot project looking at forests as places of mental wellbeing for people with dementia. I met with her one drizzly afternoon for a walk in the woods to find out more.
Over 850,000 people in the UK are living with dementia, an umbrella term used to describe a number of progressive neurological conditions. Dementia can affect memory, cognitive awareness and communication but every individual experiences the illness differently.
While in recent years, a mass of evidence has been accumulated showing how greenspace and woodland promote physical, psychological and social wellbeing, research into the link between nature and dementia is still at what you might call the sapling stage. Existing studies are limited not only in number but also in design. Many focus on later-stage dementia and are concerned principally with promoting outdoor exercise to manage symptoms, rather than looking at the wider benefits that nature can bring.
"The potential for woodland areas to have a positive impact on mental wellbeing for those affected by dementia is huge," says Mandy as we pause by a woodland stream during our walk-along interview. "Woodlands stimulate all the senses: sound, smell, touch, it's everything."
She is right: the clean, heady scent of moss and pine fills the air while the chattering birds overhead interrupt our conversation. As we duck under low-hanging branches, we stop often to look at thriving wildflowers, touch glossy red berries or hold our breath as we try to track the movements of a darting squirrel.
As we shelter from the rain under a leafy canopy, the bouncing droplets provide a rhythmic backdrop to our conversation. I ask Mandy why she chose to focus her research on those affected by early-stage dementia.
"People with early-stage dementia tend to still be living at home and are independent. They are able to do a lot of things but are coming to terms with a new diagnosis. I wanted to create a programme that would be used by people with dementia as a stepping stone to help give them the confidence to learn skills as part of a specialised group."
While designing the programme, Mandy visited a number of groups across Scotland who run outdoor activities for people affected by dementia. She interviewed group leaders and participants, healthcare professionals and woodland rangers, and studied Forestry Commission Scotland's 'Branching Out' project, which is aimed at people with mental health issues.
People with dementia were referred to the ten-week woodland programme via Alzheimer Scotland. Each person was interviewed beforehand to find out more about their desires and abilities. "Dementia affects everybody differently. You can't develop the programme with a 'one size fits all' approach," says Mandy.
Every week rangers from the Forestry Commission Scotland delivered the programme at Callendar Wood in Falkirk. Initially the activities included woodland walking, building fires, cooking and nature photography, although Mandy points out that "some people just wanted to come along and sit by the fire – and that's fine".
Initial feedback suggested that participants enjoyed the programme, but there was perhaps too much focus on art-based activities. When developing a second programme, Mandy introduced the John Muir Award, inviting participants to work towards the Discovery level. She says that conservation activity, an integral part of the Award, gave people a sense of purpose and made the experience more meaningful. Working with the rangers to plant native trees (the most popular activity) or build bird and bat boxes gave people a feeling of purpose and self-worth. Instead of simply being a 'dementia patient' taken out for the day, the people on the programme saw it as an opportunity for them to help the rangers and give something back to the woodland which had provided them with tranquillity and reminiscence.
"The people on the programme have so many skills and knowledge and expertise to offer. A diagnosis of dementia can take so much from a person but the woodland programme gave so much back," says Mandy.
At the end of the programme, John Muir Award certificates were presented among family and friends in a ceremonial style which added a sense of achievement to the occasion. "People say that those with dementia can't learn new skills, but they are quite capable of learning and the certificates proved that."
As we continue our stroll through the woodland, the sun makes an appearance, creating a green kaleidoscopic cover above us. Our conversation mirrors the 'walk-along interviews' which Mandy conducted in woodland areas with people diagnosed with dementia, carers, rangers and healthcare professionals to evaluate the effectiveness of the programme. I can see why she chose this method: it feels to me that it stimulates both the senses and conversation. Mandy agrees and recalls how some people who normally found it difficult to articulate their feelings found it easier to take part in conversation in a more natural environment.
"There was a lovely moment during one of my walk-along interviews when a lady suddenly stopped and reached out to touch the thick, craggy bark of a huge tree. She talked about how solid the tree was in comparison to the fluidity and uncertainty of dementia. For her, the tree seemed to be both a physical and metaphorical anchor."
The research demonstrated that woodlands could also help people with their confidence in walking. "One lady couldn't manage the steps at home because dementia affects spatial awareness. So when you put one foot in front of the other, sometimes you'll see a hole in front of you where there isn't one," explained Mandy, as she stopped to demonstrate what it might be like to suddenly feel that you're about to fall into an invisible hole. An excerpt from a healthcare professional Mandy had previously interviewed backs up this finding: "She was much more relaxed and her focus was on the hills around her, she wasn't watching her feet… and her confidence with her walking was really, really improved".
Three years ago, when the project was coming to fruition, Mandy couldn't have anticipated the success it would lead to. "In the first woodland programme, we could only get three people to sign up. I was quite disheartened." However, the latest woodland programme, which just started in the summer, is now fully booked.
As we come to the end of our walk, leaving the gossiping chaffinches behind us, Mandy talks about the future and how further research, on a bigger scale, is needed to quantify the benefits of woodland activity programmes for people with dementia, a condition which is on the increase as life expectancy rises.
"The project has already helped people with early-stage dementia. It has given them more purpose, and brought them into contact with wider social networks."
"But so much more can be done. It is important to have alternative, more holistic services available which are adapted for people of varying ages and with diverse interests," says Mandy. "I would love one day to design a programme for people with advanced stage dementia in care homes but we need to take it one step at a time".