Find out about the campaign to stop the spread of damaging vehicle tracks in the Scottish uplands.
Poorly constructed vehicle tracks* which cause landscape and environmental damage have been a concern to environmental groups for decades. The Trust is a member of the Scottish Environment LINK Hilltracks group which has been campaigning for stronger oversight of "out of control" tracks.
A 2018 report for the Campaign found that in spite of changes to the legislation in 2014 the law is still failing to control damaging vehicle tracks in Scotland's finest landscapes.
* The term "hilltracks" has become widely understood to mean constructed vehicle tracks in the uplands. In planning terms they are also sometimes referred to as "private ways" or "agricultural/forestry tracks."
Campaign Updates
December 2019
The Scottish Government has said that as this is "a subject of significant public concern" it will look again at this issue. This will take place as part of a major review of "Permitted Development Rights" which is now getting underway. More information about this and opportunities to get involved will be available here as it becomes available.
June 2019
In June 2019 changes to legislation proposed by Andy Wightman MSP were voted down in Parliament, in spite of hundreds of letters of support from concerned members of the public. These changes could have helped to stop the creep of tracks further into wilder and sensitive landscapes and habitats, improve their siting and design, and give people more of a say in what tracks are built where.
How you can help
If you come across a track of concern please take photos as these help us to illustrate the problems and provide valuable campaign material. You can also tweet your photos to #hilltracks or #NoMotorsUpMountains.
LINK Hilltracks campaign
Find out more about the Hilltracks campaign and how you can get involved
Learn more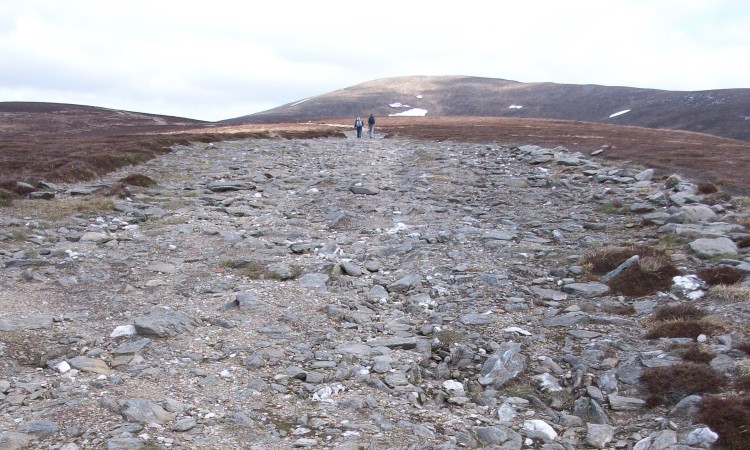 Scottish Environment LINK hilltracks sub-group members are:
Association for the Protection of Rural Scotland, Badenoch & Strathspey Conservation Group, Cairngorms Campaign, John Muir Trust, National Trust for Scotland, North East Mountain Trust, Ramblers Scotland, RSPB Scotland, Scottish Campaign for National Parks, Scottish Wild Land Group. Also supported by Mountaineering Scotland.
Contact us about this campaign
Get in touch with us if you have questions about this campaign or want to send us your photos of hilltracks
Related News
10 Jun 2021