25 Oct 2021
The John Muir Award and a pandemic recovery
Rebecca Logsdon, Scotland Education Manager for the John Muir Award, reflects on a nearly 40 per cent increase in John Muir Award activity in schools compared to last academic year.
In 2020-21 Scottish schools achieved 9,584 John Muir Awards - 20 per cent of these by pupils experiencing some form of disadvantage either socially, physically, or financially.
While the pandemic shone a light on the deep social inequalities within our society, it also highlighted just how important connecting to wild places is to our health and wellbeing. Understanding this, could help explain the 38 per cent increase in John Muir Award activity in primary schools compared to the last academic year.
Feedback tells us that the John Muir Award offers a rich curriculum context for schools. It builds teacher confidence in taking learning outdoors. It helps equip pupils with knowledge, skills, values and attitudes needed to address some of our global challenges, including climate change, nature loss and inequality. In our schools this is called Learning for Sustainability.
Above all, people say they enjoy taking part in the John Muir Award! Key to enjoyment in Covid times is feeling safe. The Award helps schools maximise use of outdoor spaces; draw on existing good practice to enable physical distancing; meet the needs of blended model of learning, and support the wellbeing of educators, learners and their families.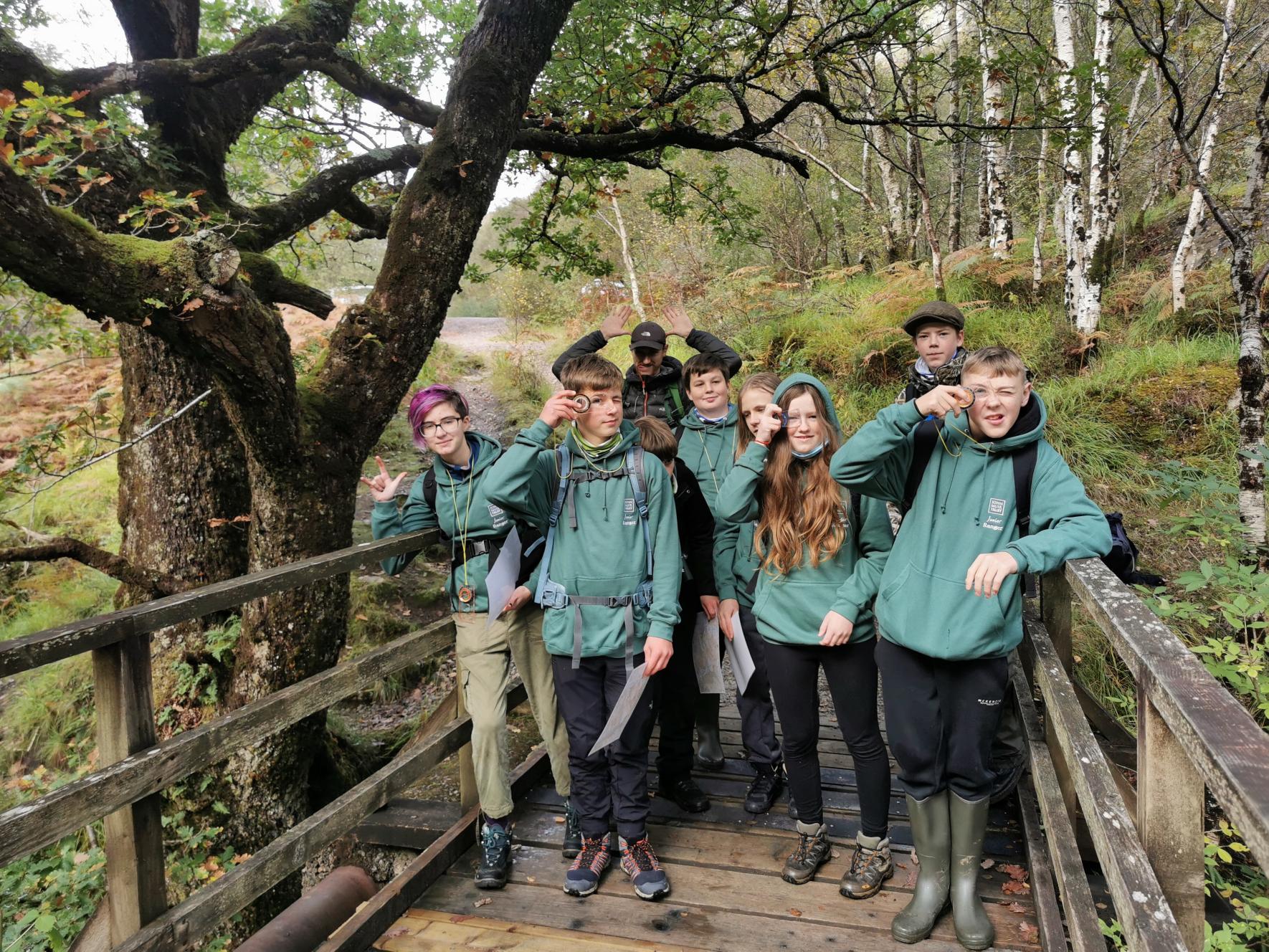 Practitioners we've spoken to say that social inequalities are getting bigger, and that the Award is a way to help with targeted support for deprived learners and communities. We hear from teachers at the chalkface that young people are reporting low levels of health and wellbeing of young people and the Award is a way to nurture, build back community connections and cohesion. There is also an increasing recognition for the need for young people to have an active role in the climate and nature emergency, particularly with the build up to the COP26 climate conference in Glasgow later this year.
This growth in Award activity is certainly encouraging, but we need to recognise that for teaching staff it's still tough times, and now more than ever they need additional support. This is particularly the case with secondary schools, where the Trust has seen a 50 per cent decline in Award activity. In response to this, we've developed a bespoke package of additional support for secondary schools - delivering online sessions and providing lesson plan ideas that can be easily picked up and support remote learning.
Covid 19 restrictions meant that the residential outdoor education sector were unable to operate as normal. Usually, 25 per cent of John Muir Award activity is completed as part of residential experiences, mainly through Outdoor Centres. The Trust supported campaigns such as #SaveYourOutdoorCentres to ensure that we don't permanently lose benefits of outdoor education residential experiences.
In total, we're now working with 305 schools across Scotland to provide the John Muir Award across 32 local authority areas.
Help us connect more people with wild places and inspire positive action for nature by supporting our Wild Action Fund.
Request a copy of the Trust's John Muir Award Scotland Education Report by emailing Rebecca Logsdon.
How the Award is helping education recovery
Read a summary of how our John Muir Award supports restarting schools, equity in education and helps raise attainment.
Read Closing the Gap - a full report on how our John Muir Award is being used as an Outdoor Learning intervention strategy to raise attainment and achieve equity in education.
Image: Junior Rangers