1 Nov 2021
The Trust and COP26
COP26 is fast approaching and here, our Carbon Officer, Nikki Gordon shares details of some climate-related events the Trust is directly or indirectly involved with and includes some opportunities for you to support.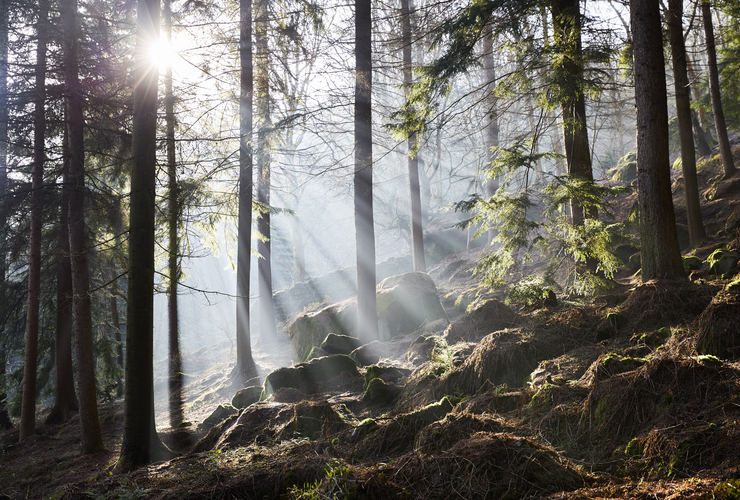 Climate Science Showcase at Dynamic Earth
6 November, Dynamic Earth, Edinburgh, 10am – 4pm FREE
The John Muir Trust will be hosting a stall to promote our Carbon Emissions Land Tax as a novel climate solution. This is a family and community friendly event to engage people with climate science and the people involved in it. No booking required.
SEDA Land Conversation: Do We Need a Carbon Emissions Land Tax?
10 November, 6.30pm, Online
This online event will be co-hosted by the John Muir Trust and the Scottish Ecological Design Association. Introduced will be our Carbon Emissions Land Tax policy and debates over key ideas in ecological land reform. The event will also include artistic contributions from musicians and poets.
REVIVE National Conference
14 November 10.30am - 5pm
This year's REVIVE (the coalition for grouse moor reform in Scotland) national conference is to take place in Perth. Joining the host Chris Packham is the Trust's Carbon Officer Nikki Gordon who will discuss our Carbon Emissions Land Tax proposal.
Civtech project as a representative of John Muir Trust and Langholm Initiative
The ambitious Civtech project has been asked to have a presence at COP26. The Trust's Land Operations Manager (South) Kevin Cumming will be joined by the successful company Ginger Land as well as project partners South of Scotland Enterprise, Southern Uplands Partnership and ScotGov to talk about the pioneering tech project.
Community Land Scotland
Kevin Cumming, our Land Operations Manager (South), will be on the panel for a live event discussing community landownership and carbon (for more information on these two events please email Kevin).
Pilgrim's Walk
17 – 31 October, Dunbar to Glasgow
A pilgrimage is taking place from Dunbar to Glasgow (including the John Muir way) to reflect on the climate and ecological crisis in anticipation of COP26. Pilgrims are invited to join the pilgrimage at any point during the journey.
Highland Council's Climate Change Conference
21 – 22 October, Online
The Conference was a fantastic opportunity to bring people together from across and beyond Highland to discuss the climate and ecological emergency, and exploretopics relating to energy, land and sea, net zero and resilient communities. the John Muir Trust's film about Ben Nevis was shown at the event.
Global Day of Action for Climate Justice - COP26 Coalition
6 November, Glasgow, 11.30am
On the Global Day of Action there will be family-friendly mobilisations (i.e. marches) in cities around the world, including in 10 cities in the UK. The Glasgow March is being organised by the COP26 Coalition and will be divided into several interest blocs, including a Biodiversity Bloc for Nature.
For those interested in attending the conference itself, tickets are also available for the Green Zone at COP26 in Glasgow free of charge.
Keep an eye out for further updates and additional actions you can take to support the efforts of climate and nature based activity around COP26. Or contact Nikki Gordon for more info.