22 May 2019
New coalition launched to save Scotland's fragile rainforest
Trust becomes major partner in Atlantic Woodland Alliance as a new report reveals devastating loss of oceanic forests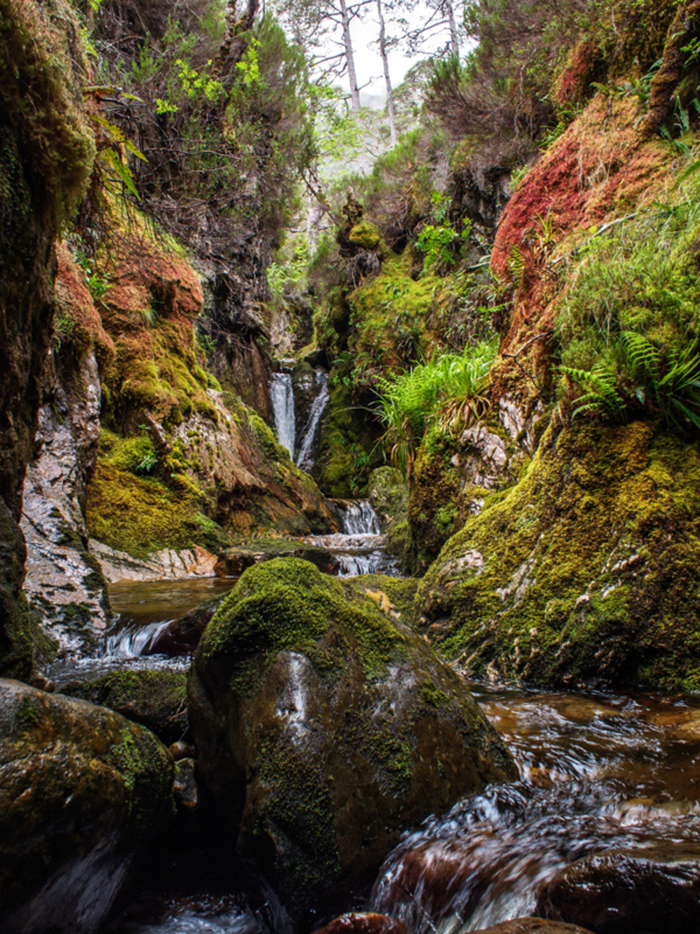 A group of 16 organisations across the public, private and third sectors have come together to reverse the long term decline of Scotland's ancient temperate woodlands on the west coast. The Atlantic Woodland Alliance was launched in May, along with a report by the coalition showing that the remnants of the Celtic Rainforest on Scotland's west coast have been reduced to just 30,325 hectares.
"Scotland's rainforest is just as lush and just as important as tropical rainforest, but is even rarer," said Adam Harrison of Woodland Trust Scotland, which is spearheading the initiative. "It is found along the west coast and on the inner isles and is a unique habitat of ancient native oak, birch, ash, pine and hazel woodlands and includes open glades and river gorges.
"Our rainforest relies on mild, wet and clean air coming in off the Atlantic, and is garlanded with a spectacular array of lichens, fungi, mosses, liverworts and ferns. Many are nationally and globally rare and some are found nowhere else in the world."
The John Muir Trust looks after seven properties with the highest conservation importance within the Atlantic woodland zone, including three on Skye, two in Sutherland and one each in Knoydart and Lochaber.
Hebe Carus, John Muir Trust Policy Officer, who attended the launch, said: "We cannot save the rainforest alone, so working across whole landscapes is vital. The Trust already works in partnership on this kind of scale with the Coigach & Assynt Living Landscape.
"At the Atlantic Woodland Alliance event we opened discussions about exciting new partnerships with other organisations that care for land in the rainforest zone. We all want the rainforest to be expanding rather than contracting, and regenerating to make it more resilient to threats and environmental changes. The aim is to ensure it survives and thrives in the long term for its inherent value – and because these woods are amazing wild places to visit."
The oceanic woodlands of the west coast often show little or no regeneration due to over-grazing, invasive rhododendron, and commercial conifer plantation, while ash woods are under the specific threat of dieback disease. And with accelerating climate change, these precious and fragile habitats are in real danger of disappearing completely.
The Alliance is made up of Butterfly Conservation Scotland, the Community Woodlands Association, Forestry and Land Scotland, Future Woodlands Scotland, John Muir Trust, Loch Lomond and Trossachs National Park Authority, the National Trust for Scotland, Plantlife Scotland, the Royal Botanic Garden Edinburgh, RSPB Scotland, Scottish Forestry, Scottish Land and Estates, Scottish Natural Heritage, the Scottish Wildlife Trust, Trees for Life and the Woodland Trust Scotland.

Read the Atlantic Woodland Alliance report here
(Photo: Bryophyte-rich ravine on Benn Eighe; Stan Phillips)