13 May 2022
Community engagement on future development at Strathaird
Trust invites tenders to involve local community and wider stakeholders in future plans on the Isle of Skye.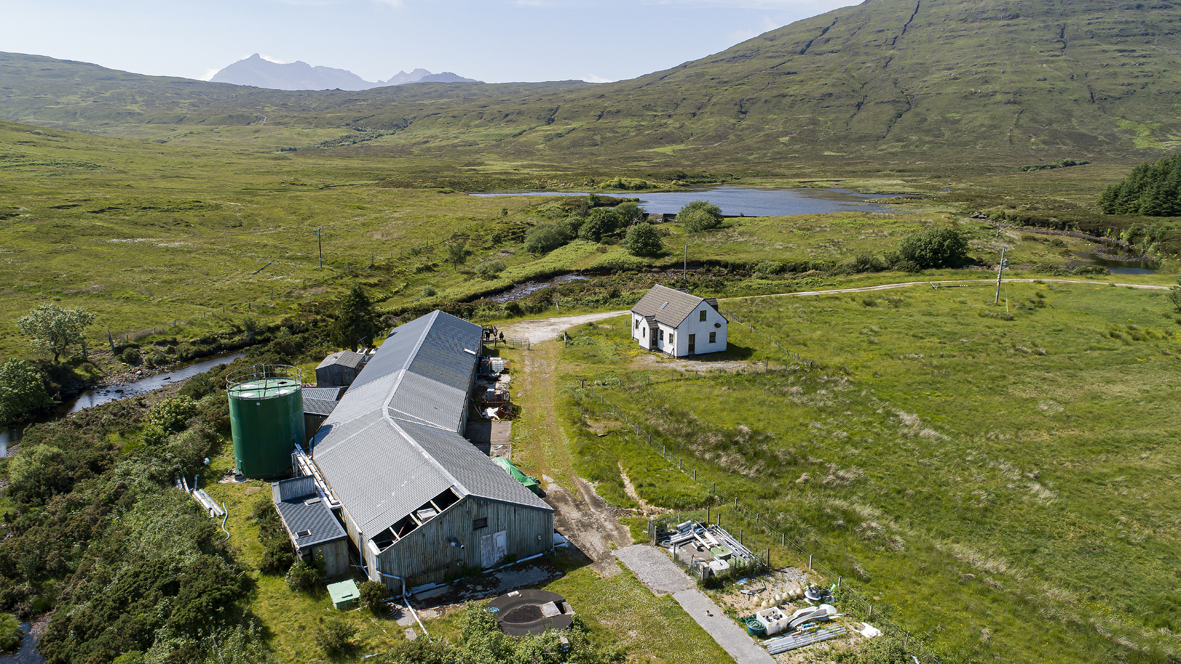 The John Muir Trust will publish on Monday 16 May an invitation to tender for a project to discuss the future of Strathaird (6,191ha) on the Isle of Skye with the local community and wider stakeholders.
Strathaird includes both crofted (1,295ha) and non crofted land (4,896ha), including a former farm and redundant hatchery, a historic church building and several residential buildings located at Kilmarie on the Elgol peninsula. The more fertile land has most recently been utilised through informal arrangements with crofters in the local community. The land has been visited upon and worked across a long history as evidenced by standing stones.
The work being tendered aims to explore with the community a range of options and potential benefits for the wider community, visitors and wild places. Planning for this work is being taken forward through community and stakeholder consultation and an options appraisal to produce a plan for phased development that is openly available to all.
Among the options being considered are world class interpretation of the area's culture, history and conservation qualities, creating improved parking for the trail head to Camasunary, a field centre and/or visitor centre and also the possibility of social housing linked to land management.
"This is an opportunity to explore how we can bring investment and create income, jobs and potentially accommodation into the area, while taking steps to manage a wild place in a way that addresses the urgency of the climate and biodiversity crises through modern and exemplary land management. We'd like to uncover ways to add more value to more people in the local community while delivering the Trust's conservation objectives." said Kevin Lelland, the Trust's Director of Development and Communications.
The Trust's latest strategy sees it focussed on developing wild places that allow nature the freedom to repair itself, people the freedom to experience and enjoy wild places and local communities the freedom to thrive.
Following the consultation period the Trust plans to establish a working group comprising its trustees, local community members and subject specialists.
Tender information is available here.
Image shows the former Kilmarie hatchery and the lochan at Strathaird.