30 May 2022
Field Notes: Introducing sustainable travel days
Carbon Officer Nikki Gordon tests an exciting Trust intitiative that enables our team to choose two extra days of annual leave per year if they elect to travel via low carbon transport.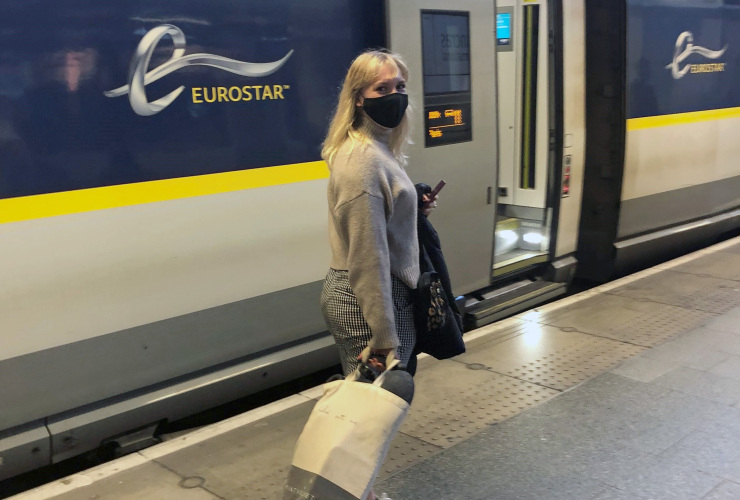 The John Muir Trust has committed to being a Carbon Credible organisation, as a response to the climate emergency and concern about the dramatic rise in CO2e emissions. Although as a conservation charity we already do a lot, we are committed to going above and beyond to becoming a climate-friendly employer of choice. That's why we have implemented a new Climate Perks initiative which aims to combat climate change by reducing emissions from travel.
What is the problem?
Transport has been the largest emitting sector in the UK since 2016, with flying in particular carrying a huge carbon footprint.
If aviation were a country, it would be the world's seventh worst polluter. But this statistic fails to acknowledge that multiple studies show the majority of flights are actually only undertaken by a small minority of frequent flyers. Across the UK, 15 per cent of the population take 70 per cent of the flights, and these tend to be by wealthier individuals with disposable income.[1] Before COVID-19, the number of flights between London and Manchester, stood at 12 a day. The same journey by train takes just 2 hours.
Helping to shift travel patterns is the quickest and most effective strategy to reduce carbon emissions from flights while also ensuring that those who are most responsible are empowered to act. As a conservation organisation, the John Muir Trust have always had a strict no flying policy, however many of us do fly for personal reasons.
What are sustainable travel days?
Through Climate Perks, the John Muir Trust offers employees the option to choose two extra days of annual leave per year when we elect to travel via low or no carbon transport (e.g. land or sea rather than air, bicycle rather than car etc.).
Data from Climate Perks shows that 50 per cent of people are ready to reduce the amount they fly in response to climate change - but only three per cent of us do, the key barrier being time. This incentive intends to nudge people to choose cleaner travel by removing barriers and enables staff to live their values.
Although we don't believe in focussing on the emissions of the individual, clearly a behavioural shift is needed and by using and promoting services and initiatives like these Trust staff can help to advocate for cleaner and greener transportation.
How does it work?
As the Carbon Officer, I elected to use my travel days to take the train on a recent holiday from Edinburgh to Paris, over the Easter bank holiday weekend.
On the Wednesday, I used a sustainable travel day taking the new high-speed, 100 per cent electric Lumo train from Edinburgh to London. I spent the night in London and caught the Eurostar to Paris early the next morning (using one day of annual leave). The next four days were the bank holiday weekend which was spent eating and drinking some of the best food in the world! I then took another sustainable travel day catching the Eurostar back to London and returning to Edinburgh on the Lumo on the same day.
At a glance
Length of holiday: seven days
Amount of annual leave used: one day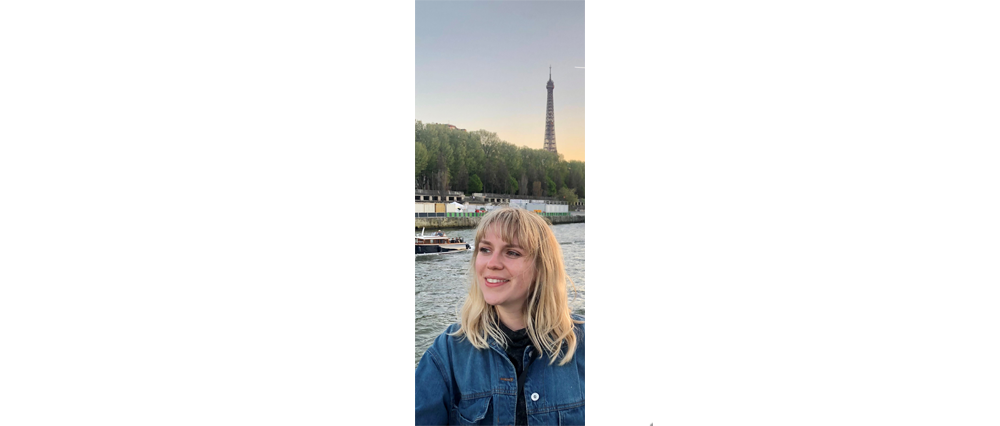 Find out more
If you think Climate Perks is something your organisation might be interested in, visit the Climate Perks website. If you would like to learn more about what the Trust is doing as part of our Carbon Credible strategy please do get in touch, we're always happy to have a chat.
Footnotes
[1] Do 15 per cent of people take 70 per cent of flights? - Full Fact
[2] Carbon Footprint Calculator
[3] No data available on exact emissions from Lumo train Edinburgh – London, however emissions have been calculated based on mileage and kg CO2e from Eurostar which has a comparable conversion factor.