7 Jun 2022
John Swinney visits Schiehallion
North Perthshire MSP visits Schiehallion and hears how the Trust and wider community are working to restore the important upland habitats on the mountain.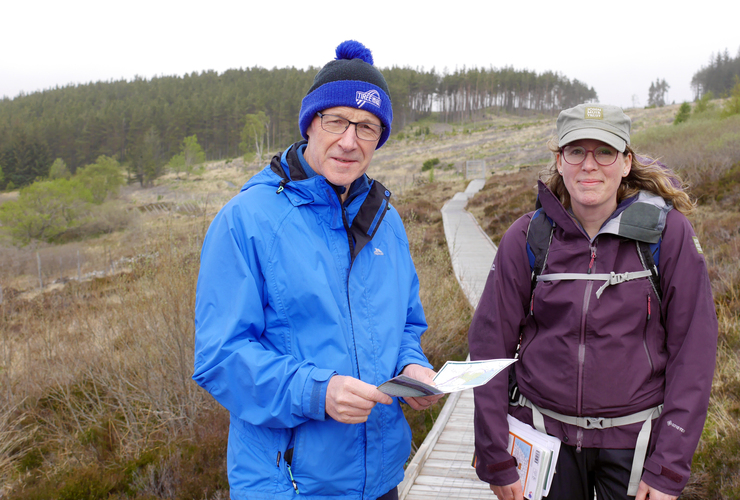 John Swinney – Scotland's Deputy First Minister and MSP for North Perthshire – paid a visit to Schiehallion in mid-May. As well as walking the new low-level access path that the Trust developed along with the neighbouring Highland Perthshire Communities Land Trust, and Forestry and Land Scotland, he expressed great interest in the landscape-scale ecological work we are carrying out as part of the Heart of Scotland Forest Partnership, which includes community, conservation, public and private landowners.
The Trust's land manager at Schiehallion, Liz Auty (pictured above with John Swinney) said: "We were delighted to welcome John Swinney to Schiehallion and appreciate that he took half a day out of his hectic schedule to see and hear about some of the work we are carrying on the ground.
"We are also pleased that he has agreed in principle to come back in August to the official opening ceremony of the all-abilities access path."