East Schiehallion
The East Schiehallion estate covers an area of 871 hectares (equivalent to 1,219 football pitches!). This includes the eastern part of Schiehallion and the quieter and wilder Gleann Mòr to the south. We maintain the main path on this Munro, and are focused on improving the important habitats here.
East Schiehallion lies within the Loch Rannoch and Glen Lyon National Scenic Area. It's also a designated Site of Special Scientific Interest (SSSI) for its geology and limestone influenced habitats. Schiehallion is anglicised from the Gaelic, Sìth Chailleann, meaning 'Fairy Hill of the Caledonians'. It's home to ptarmigan, black grouse, mountain hare and rare mountain willows.
East Schiehallion Mountain Woodland Project - public consultation 2022
We welcomed comments on our East Schiehallion Mountain Woodland plan from stakeholders.
What we're doing
We are working to restore the important upland habitats on the mountain by reducing herbivore grazing, both through strategic fencing and through dialogue with neighbouring landowners to enable us to reduce grazing pressures. We have planted 8 hectares of new native woodland and protected a further 72 hectares on the lower slopes, to allow young woodland to regenerate.
This is the beginning of an exciting project to restablish a natural treeline on the mountain by reinstating woodland right up into the montane zone. In time this will provide a more secure home for threatened bird species such as black grouse and ring ouzel.
Pathwork
Schiehallion welcomes many thousands of visitors a year and as such, path maintainance is a serious challenge. After taking ownership of Schiehallion in 1999, the Trust realigned the main mountain path onto a more sustainable and less intrusive line. We continue to maintain this path, preventing erosion which could damage surrounding limestone habitats and to protect the flora and fauna that live there.
We have also established an easier access path called the Braes of Foss Loop, which has enabled further appreciation of this wild place for both locals and visitors, and gives an opportunity to observe how a new native woodland landscape can regenerate over time.
Restoring and connecting woodlands
In July 2017 we launched the Heart of Scotland Forest Partnership, an ambitious landscape project comprised of seven NGO, public, private and community bodies to connect woodlands across 3,000 hectares of land between Schiehallion and Loch Tummel, benefiting wildlife, visitors and the local community.
Heart of Scotland Forest Partnership
Find out more about this landscape-scale forest restoration project
Find out more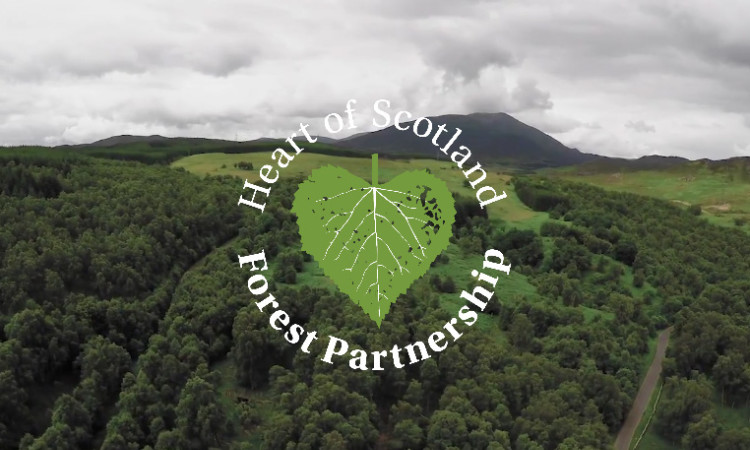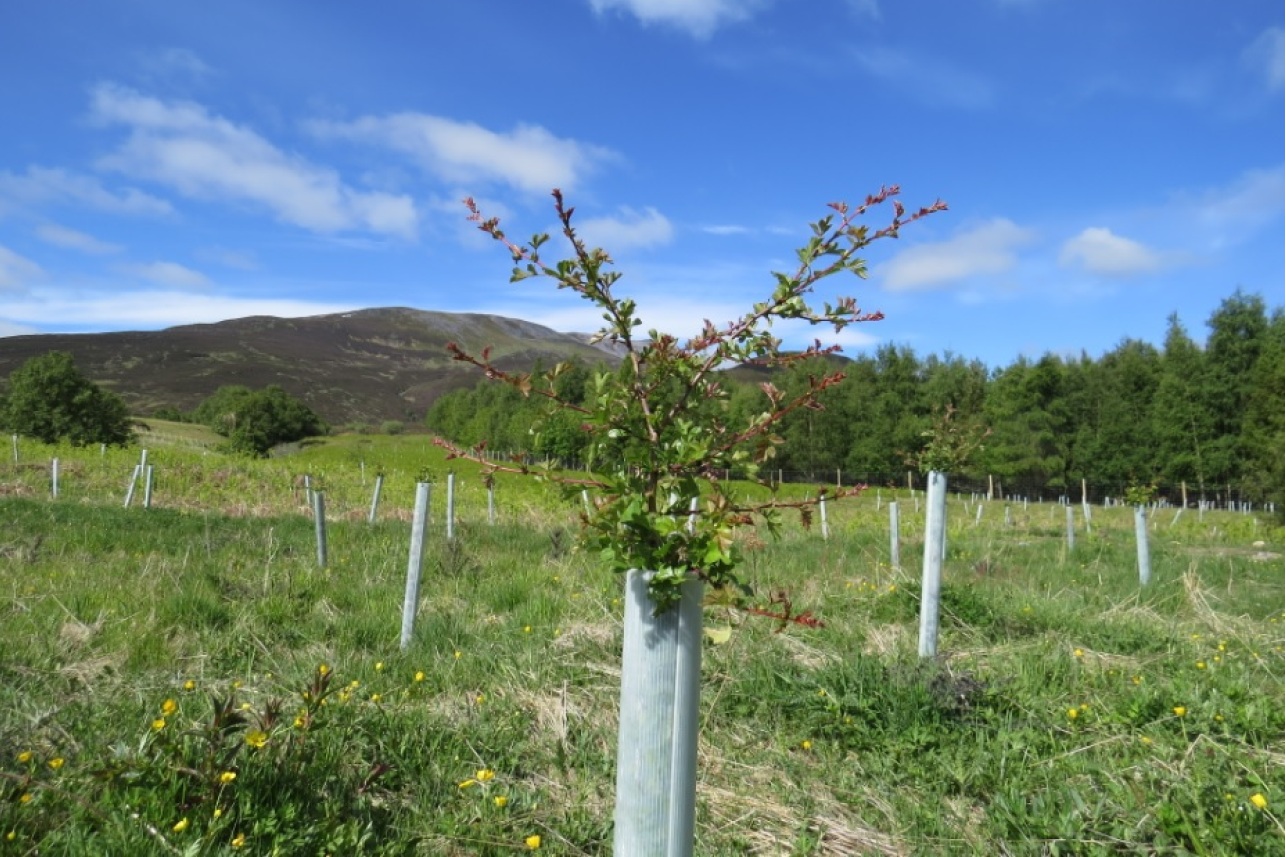 Plant a Tree
Plant a tree at Schiehallion as a unique gift and help restore native woodlands
Wildlife at Schiehallion
The wide range of habitats support special flowers, insects and birds, and there is always something interesting to see. In Spring, black grouse perform their impressive lekking display and in summer flowers like rockrose bring a riot of colour. Autumn sees migrating geese overhead and foraging bullfinches in the developing woodland. In winter, watch out for ptarmigan in their white coats, blending in perfectly to the snowy mountain.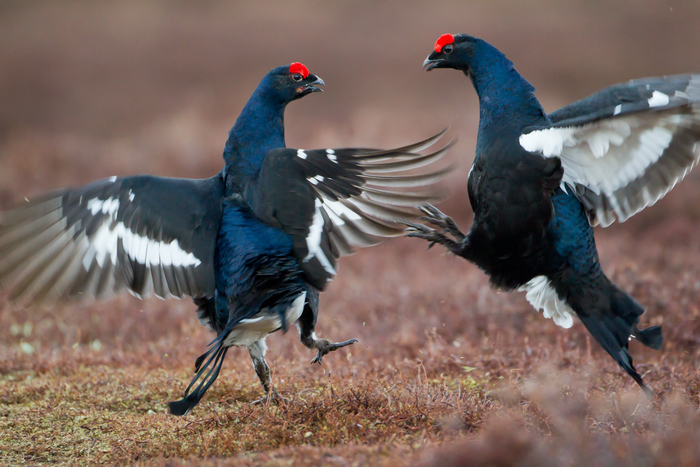 Exploring Schiehallion
With its distinctive pointed summit, Schiehallion is a popular Munro and attracts more than 20,000 people to its summit each year for the fabulous views across Loch Rannoch, the wilds of Rannoch Moor and the hills of the central Highlands as far as Glencoe and Ben Nevis.
People inhabited and cultivated this area from more than 3,000 years ago until around 200 years ago. There are archaeological remains across the site. More recently, Schiehallion was the setting for Reverend Neville Maskelyne's 18th century experiment in 'weighing the world', where it is thought that contours were used on land for the first time. There is a memorial to commemorate this at the entrance of the Braes of Foss car park.
Please be sure to follow the Scottish Outdoor Access Code if you are visiting.
Schiehallion is a popular destination. If you find the car park full, please have a plan B in mind.