23 Jun 2022
Trust responds to 'the most challenging decade in human history'
Vice Chair Jane Smallman introduced Members to the John Muir Trust's strategic plan at our 39th AGM. The following is an excerpt from her report.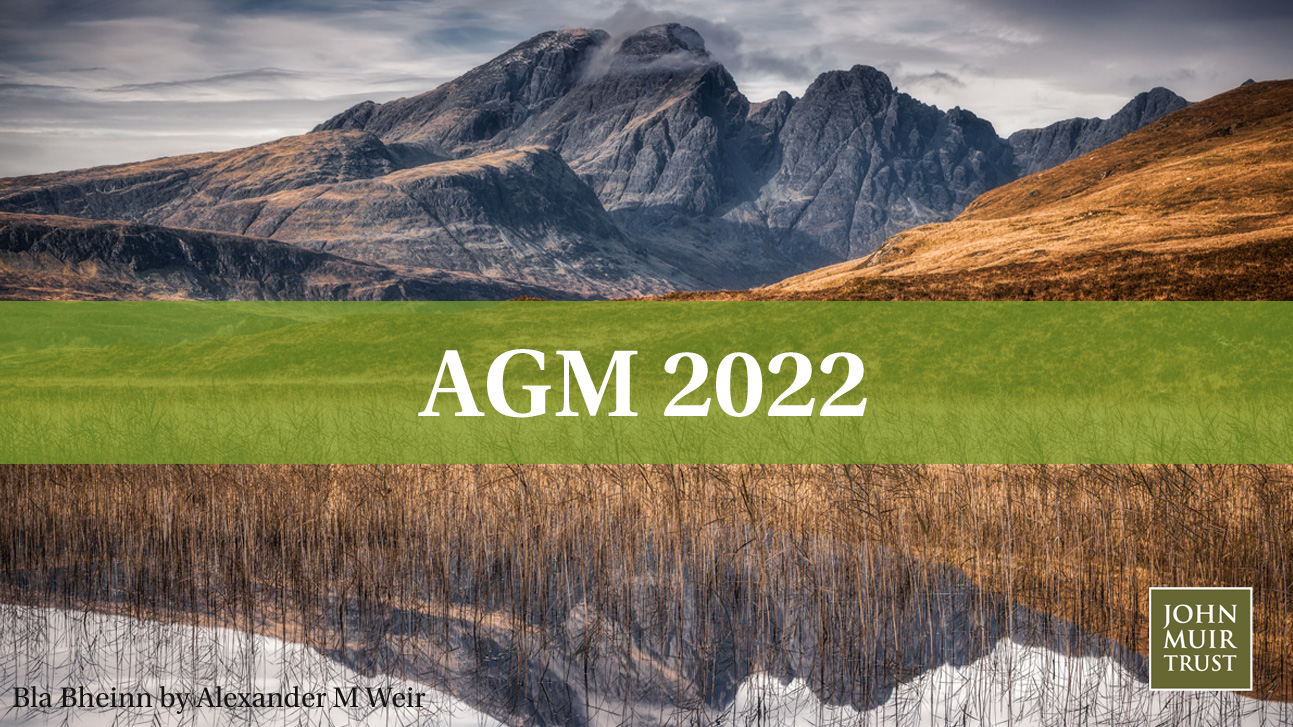 During 2021 the Trust developed a new strategic plan. My thanks to the almost 200 Members who responded to the consultation on our proposed objectives. Your input allowed us to further develop the narrative that will position us to be successful in an increasingly competitive landscape.
Our vision continues to be a world where wild places are valued for present and future generations.
Our purpose is to enhance, protect and repair wild places for the benefit of people and nature.
But, as Christina Fugueres said last year at COP26 held in Glasgow – "This is the most challenging decade in human history." Never has there been a better time to put wild places front and centre in tackling global crises. To do this effectively Trustees recognise we need to be ambitious in our plans for the next five years.
We are expressing this through a clear narrative centred on three freedoms: where nature has the freedom to repair itself, people have the freedom to enjoy the benefits of being in wild places and communities have the freedom to thrive.
We will work towards realising these freedoms through three actions:
1. We will demonstrate what the exemplary management of wild places looks like – working with local communities, sharing standards and managing some of the UK's finest wild places.
2. We will inspire people to protect wild places – creating opportunities for people to volunteer and working with educators to link wild places to learning.
3. We will evidence the benefits that wild places bring to society – supporting decision makers to protect and enhance them at all levels of government
Underpinning this is a need to be a relevant and credible organisation. During 2021 Trustees agreed two new areas of work that will help underpin the new strategy.
A policy called Wild Places for All, and a related action plan that increases our focus on equality, diversity and inclusion across all aspects of our work.
A plan to make the Trust carbon credible, by minimising the environmental impact of our day-to-day operations. We are looking at carbon in a holistic, conscious, systemic and ecologically responsible way. Our various initiatives have seen us reduce our Greenhouse Gas emissions as an organisation by 11 per cent in the past year. At a policy level, we are pushing for the adoption of a Carbon Emissions Land Tax, which would see a graduated levy imposed on those areas of land contributing the greatest amount of greenhouse gas emissions.
- Find out more about our 2022 AGM.