29 Jun 2022
Mountain Portraits brighten up Pitlochry
Kath Pender's big bold colourful paintings are coming to our Wild Space visitor centre for one month only.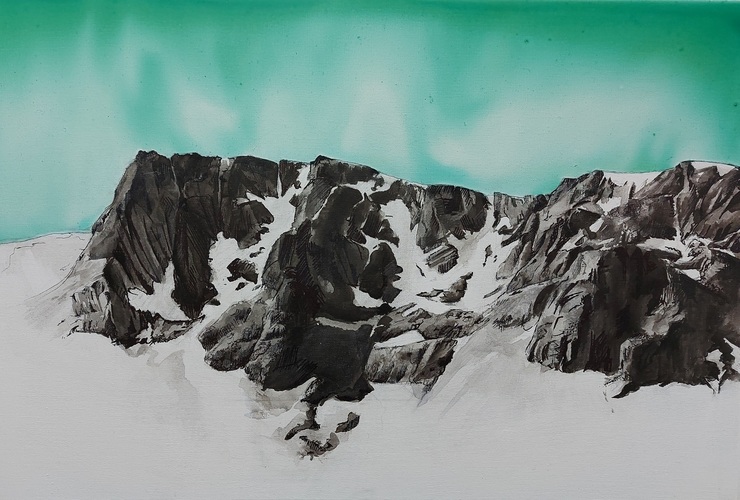 Glasgow based artist Kath Pender is bringing a 'celebration of all things rock, mountain and sky' to our Pitlochry visitor centre.
Her latest exhibition – Mountain Portraits – celebrates the iconic mountains of Scotland, and our connection to wild landscape. The paintings are created from exploring the mountains, sketching and photographing on location, and painting the finished images in her studio in Glasgow.
Kath has been painting and exhibiting around Europe and New Zealand since art school nearly 20 years ago. She is passionate about sharing the outdoors with everyone and making outdoor adventures accessible for all.
She says: "In a time where our relationship to nature is more important than ever, the outdoors means something different to everyone. Some crave the adventure, the excitement, for others it's the healing and the peace, the shared experiences, the memories, the immense beauty or the time for reflection.
"My artworks spring from a mix of observational drawings and the layering of oil paints and varnishes to create movement and flow. They mix the permanence of the rock and mountains with the ever-changing elements of weather, water and sky."