4 Jul 2022
Meet the seasonal ranger looking after Nevis
Born and raised in Fort William, our new seasonal ranger for Nevis, Steph McKenna, is spending the summer helping to protect and connect people to the mountain she loves.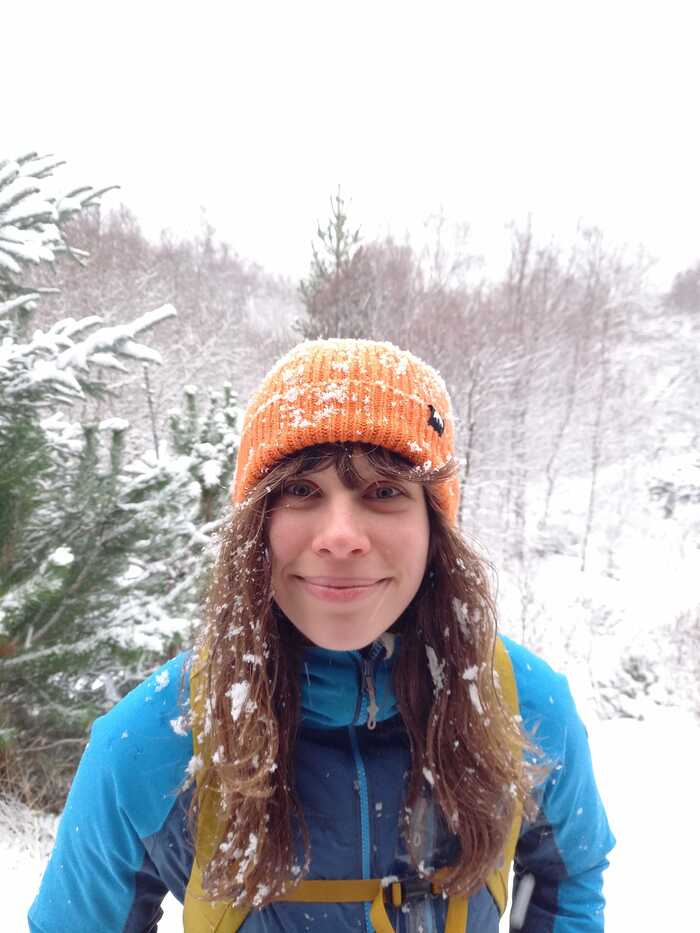 Where do you consider home right now?
Fort William - where I was born and raised.
What was appealing to you about the seasonal ranger position?
It provided me with the opportunity to develop my knowledge of the land in Lochaber and gain practical experience working on the land.
I'm also passionate about bringing community, visitors and landscape together, helping others understand the amazing place we live in, which is what this role is all about. Importantly, it allows me to work in the sector I want to progress in, in the place I love, and show that place to others.
What does your day-to-day look like in terms of responsibilities?
I'm responsible for maintaining communication with Trust employees and the Nevis Landscape Partnership staff, with whom we work really closely. I'm also responsible for chatting to folks! Helping to educate and support people I meet out on Nevis patrols, and raise awareness of the work we're doing to look after this place.
Litter picking, path maintenance and data collection are also a large part of my day to day. Statistics such as car park usage, litter collected, interactions, and flora/fauna observations help us plan our work here.
What's your connection to the place you're now looking after as a seasonal ranger?
It's my home. Growing up with the landscape I've seen it change over the years and understand well the need for more connection to the landscape. To say I help to look after the place I love and share that brings me a lot of joy.
What experiences are you bringing to the role and how are they helping you so far?
My local knowledge has proven to be invaluable when communicating with visitors as it allows me to offer local information and help others to understand the landscape and my community.
Complimenting this my excitement to learn about land management and species brings me great joy in the role. My degree in psychology provides me with a solid understanding of scientific methods and the importance of data to support policies. This has been useful when doing background reading for the Trust and helped me to understand methods used on Nevis to monitor flora/fauna.
My competency with survey work has given me confidence to lead the ranger team on the Trust visitor survey that will be launched soon.
What challenges, if any, are you seeing in the landscape?
Disconnect. I feel Fort William needs more opportunities for residents to actively engage with the outdoors as I see better engagement would benefit the wellbeing of the community and the health of the landscape.
I also see a need for better infrastructure to facilitate quality engagement and learning.
What are you seeing in this role that gives you hope?
I see people who are working to protect the land.
I wholeheartedly agree with the John Muir Trust ethos to not mantain nature but allow nature to manage itself - it's a very forward-thinking and refreshing approach.
I see beautiful places every day and it feels great to know these places are being looked after. The people I meet out on patrols give me hope with their willingness to do the right thing and help protect wild places. To see subtle changes in the land also gives me hope as it perpetuates natures resilience and beauty.
What are you enjoying most about the job?
Everything! I love how much I learn every day.
Steph's post is supported by NatureScot, through the Better Places Green Recovery Fund.