16 Dec 2022
Field Notes: Happenings at Glenlude in 2022
Glenlude Manager Karen Purvis shares a summary of some of the many highlights and happenings of the past 12 months at Glenlude.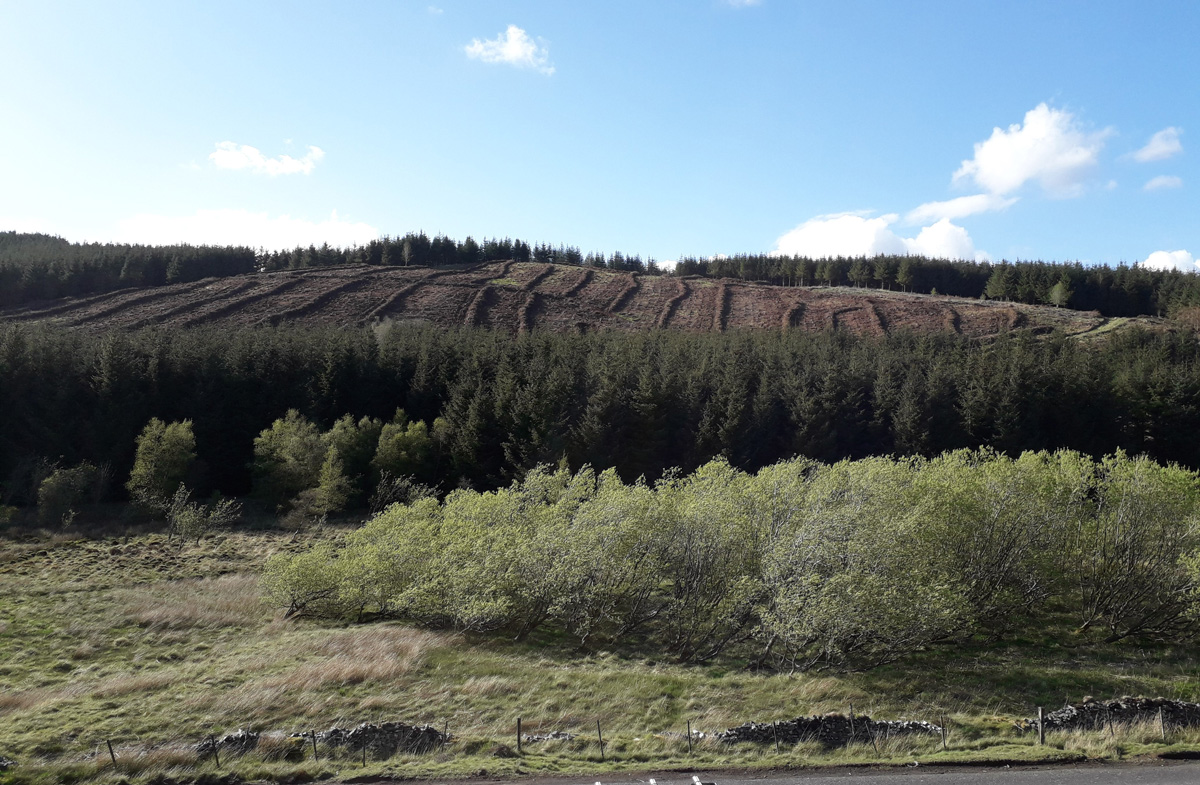 Re-starting in March, after a break over the colder months, we have managed well over 25 Thursday work parties with 27 of our core volunteers giving over 155 days conservation work keeping the project moving forward at a steady pace. They reinforced 150m of brash hedging over two days in November and planted 300 trees in front of the cabin to reinstate the screen of larch that was removed. We have also removed many more shelters from the now established broadleaf trees – some of which have started producing seed.
All our footpaths were scythed as part of the Trust's commitment to reduce carbon emissions. Firewood has been processed and well-seasoned ensuring a good stock for selling over the winter months; and rear of the hut and north gable end have been repaired and reclad in locally sourced larch.
In response to a Statutory Plant Health Notice issued by Scottish Forestry regarding diseased larch on site, we felled 10 hectares of larch before the deadline of 28 February 2022. The picture above shows the imact this has had on the site.
It was sad to see the larch go as it has a character of its own. It is valuable as a habitat and as timber if grown to a greater age. However, we are viewing it as an opportunity to push our site plans forward and create more tree planting events and tasks for our wonderful conservation volunteers.
A huge thank you to everyone who has supported us over the past year and beyond. Wishing you all a very happy festive season and all our very best wishes for 2023 which promises to be another exciting year at Glenlude.
Read a longer version of Karen's news - including exciting plans for a Glenlude Gathering Shelter, and details of some of the fantastic groups of volunteers that helped with conservation tasks and surveys - in her annual newsletter - Glenlude Happenings 2022.
Find out more about volunteering at Glenlude.