21 Dec 2022
Field Notes: Junior Rangers explore deer management
Quinag Conservation Officer Kat Martin joins the Junior Rangers for and interesting day of debate and discovery about deer.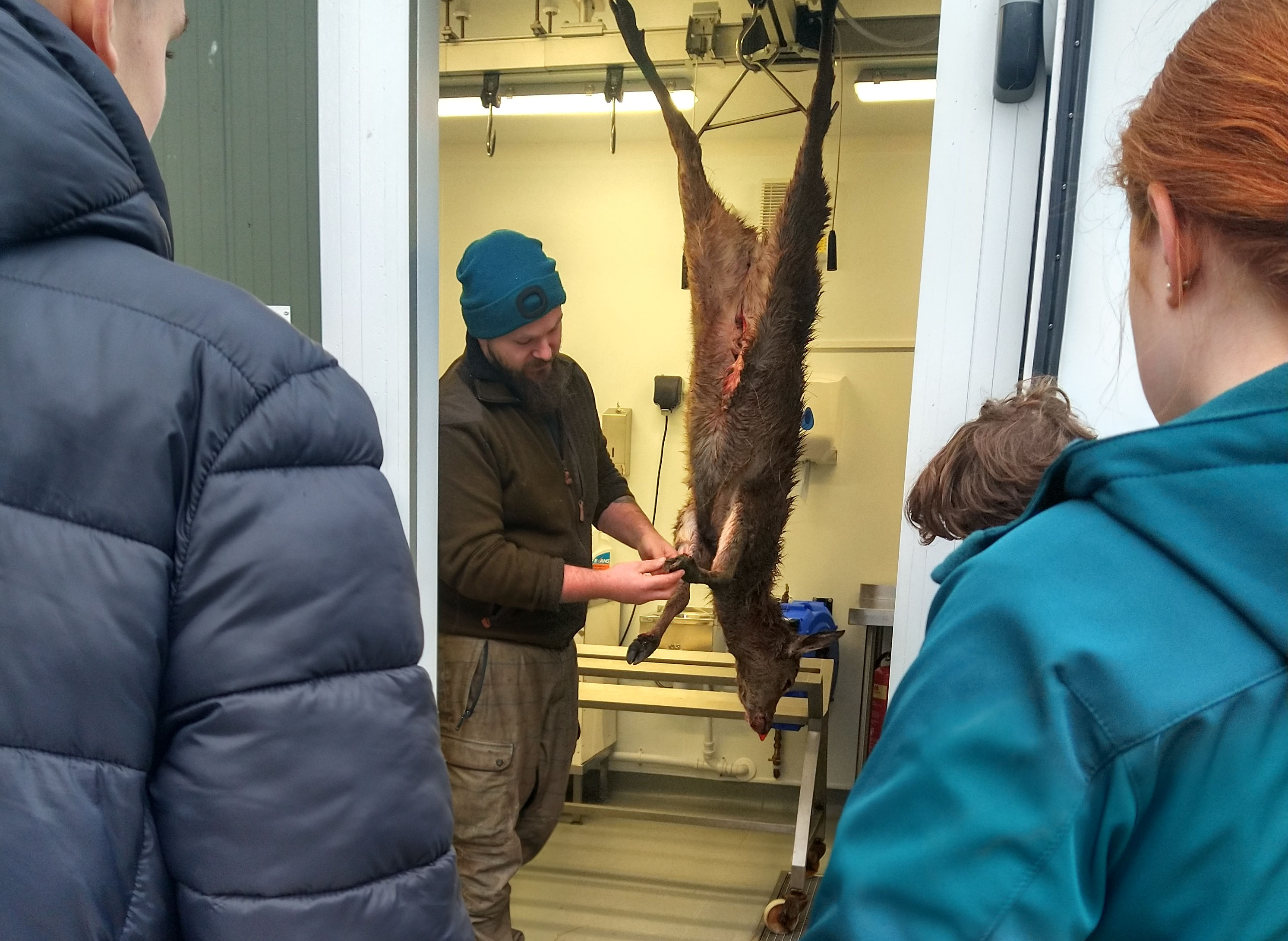 In late November, Ullapool High School's Junior Rangers travelled to Glencanisp to explore deer management as part of the wider topic around supporting healthy and thriving habitats in Assynt (and further afield).
There are a variety of strategies around managing deer numbers at a healthy level, with John Muir Trust's policy being about finding a balance whereby nature is able to thrive.
The Junior Rangers were divided into two groups, one group making the case for culling and the other making the case against it, to explore the pros and cons of this method of management, alongside discussing other approaches (including deer-fencing and contraception methods). This was debated out in a respectful and sensitive manner, acknowledging there are different views and feelings around what can be an emotive subject.
The group then visited the deer larder, where deer carcasses are processed for human consumption. Local stalker, John Venters, provided a demonstration, which offered an insight into mammalian biology as well as exploring where our food comes from, and venison as a viable and sustainable food source. A foraging walk was also on offer for those not wishing to visit the larder.
The session ended with a lunch of venison burgers, or plant-based alternative, along with an insight into John's career and connection with the land.
Photograph shows Junior Rangers learning about venison at the Assynt Community Deer Larder at Glencanisp.