24 Jan 2023
Running for wild places
Trust supporter Michael Ward is over half way through a year of running challenges to raise funds for the Trust.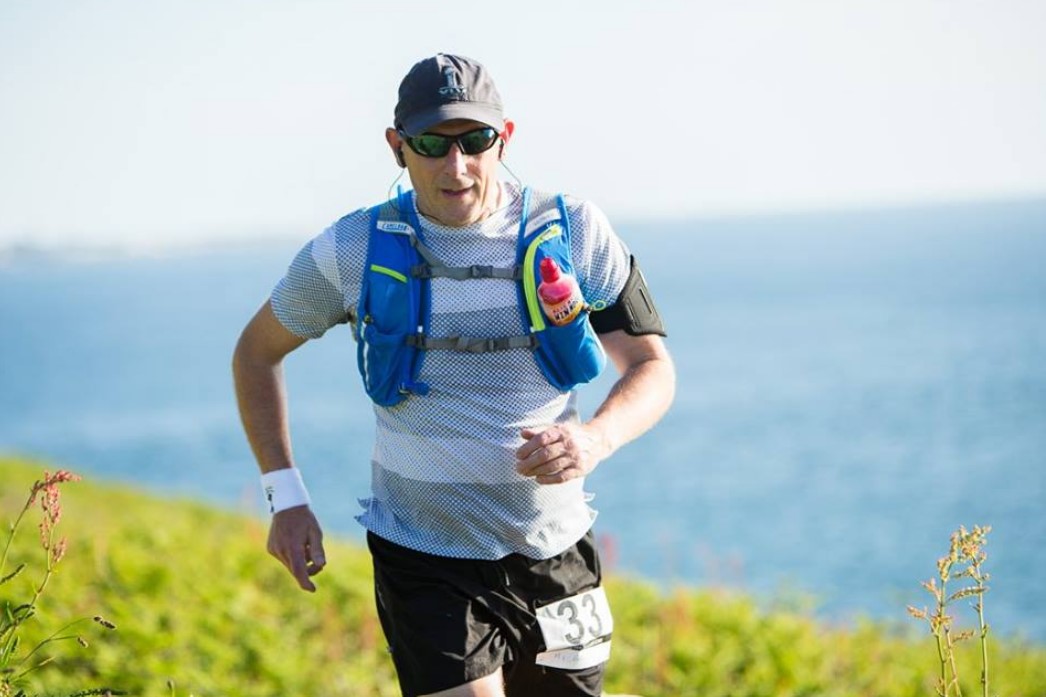 From the highs of the running through the stunning scenery of Guernsey in the GU36 Ultra, to the lows of battling against howling coastal winds and rain on Skye, Michael Ward knows how to put himself through his paces.
His running adventure has taken him from Paris to Chicago, via 36 stations on the London Underground in a self-devised Circle Line marathon. All being well, this ambitious challenge will finally be complete when Michael crosses the finish line of the TCS London Marathon on 23 April 2023 - proudly kitted out in his John Muir Trust 'Keeping it Wild' running vest.
The peace and isolation of wild places has always been source of strength for Michael and he is often to be found trail running or hiking in the Scottish Highlands and Islands. On a recent visit to Skye (for a quick half-marathon!) Michael visited the Sligachan peatlands, taking the opportunity to share with his supporters the work of the Trust to restore this important habitat.
Through his adventures, Michael has become increasingly conscious of the resources required to manage the deterioration of footpaths and is keen to give something back. He set up his running challenge to raise funds for the Trust and support thriving wild places which people have the freedom to enjoy.
So what next for a man who clearly can't sit still? A self-described "man with a plan", Michael is already working on ideas for future challenges, to keep active and push himself further. He has designs on more personal marathons around the parks of London and Glasgow. Michael has already walked six long distance paths, including the John Muir Way, and intends to devote more time to this pursuit in future.
Feeling inspired?
We're always looking for people take on a challenge and raise funds to help us protect wild places. If a year of running feels like a step too far, take a look at other challenge events on offer or get in touch.
Follow Michael Ward's progress or show your support here.
Picture by Paulo Caetano GU36 photography, shows Michael running in Guernsey