26 Feb 2019
Trust supports further discussion on Glen Etive Hydros
Open letter praises call to avoid further damage to Loch Etive Wild Land Area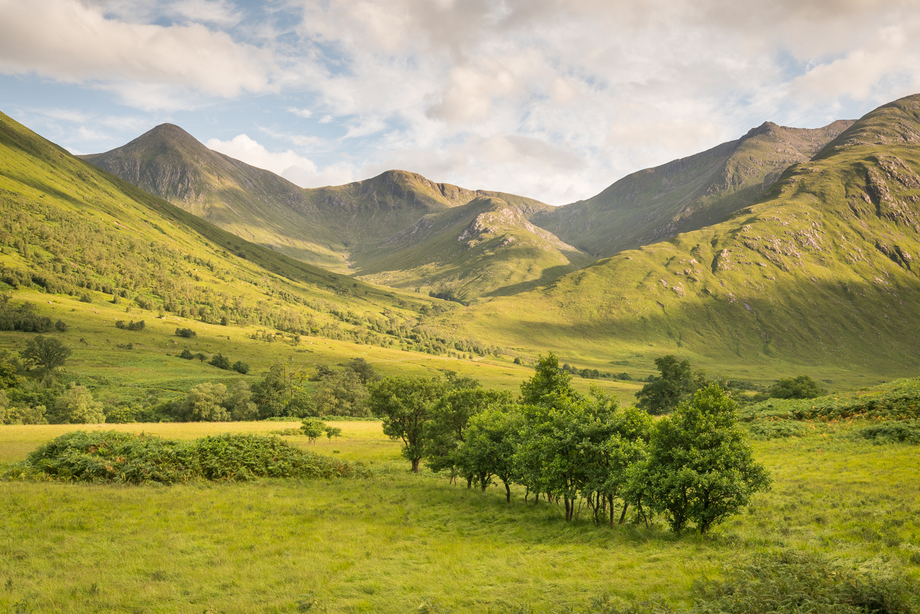 The John Muir Trust has written in praise of further action being taken to try and avoid damage to the Loch Etive Wild Land Area. Read the letter below.
The proposed Glen Etive hydro schemes in wild land.
The John Muir Trust is pleased to support the lead being given by councillor Andrew Baxter in the fight to avoid further damage to the Loch Etive Wild Land Area. This reflects the fact that increasing numbers of ordinary people, organisations and politicians are standing up for wild land and wild places. The objections to the Glen Etive run of river, hydro schemes highlights the challenges facing wild land and we hope that councillor Baxter is supported by his colleagues in Highland Council.
The value and importance of wild land and wild places needs to be given stronger national recognition and we see this challenge to these developments as a positive sign. Well done Councillor Baxter!
The Glen Etive Hydro schemes are a symptom of a wider malaise in how we treat our most precious landscapes. There is a John Muir quote on the wall of the Scottish Parliament saying "The battle for conservation will go on endlessly. It is part of the universal battle between right and wrong." How true this is.
Yours sincerely,
John Muir Trust
--------------------
Our thanks to all the organisations and individuals who have been campaigning on this issue. (Read the Trust's objections to three run of the river hydro schemes in Glen Etive.)
Photo credit: David Lintern. Glen Etive in summertime.