28 Apr 2023
Inspiring action in Loch Lomond & The Trossachs National Park
A new John Muir Trust resource brings together stories and actions from across the National Park aimed at inspiring and supporting people and groups to benefit nature and climate.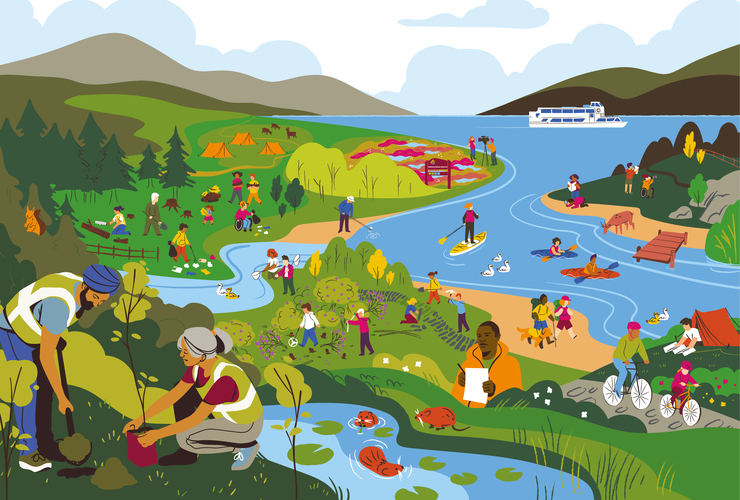 Targeted at John Muir Award groups, this resource is suitable for all educators such as teachers, outdoor instructors, youth workers, family and adult learning staff, as well as anyone interested in making a positive difference to the National Park's wild places.
Loch Lomond & The Trossachs National Park is a special wild place, with many protected habitats and rich biodiversity. Despite this, the National Park is threatened by the global nature crisis, including pressures of invasive non-native species, pollution and a rapidly changing climate.
Developed through a partnership between John Muir Trust and Loch Lomond & The Trossachs National Park Authority, the resource signposts to resources, guidance and case studies that can help Award groups actively contribute including biodiversity surveys, woodland management, invasive species and tackling pollution.