29 Oct 2023
Schiehallion and the Queen of Winter
A steadfast and enigmatic presence on Loch Rannoch, Schiehallion is one of Scotland's most popular Munros. Its name in Gaelic is Sìdh Chailleann, translating to 'Fairy Hill of the Caledonians'.
Stories have been told about Schiehallion's otherworldly residents for generations. In A.D. Cunningham's Tales of Rannoch, he describes a character called The Cailleach Bheur. He states that: 'her face was blue with cold, her hair white with frost, and the plaid that wrapped her bony shoulders was grey as winter fields.' He describes her swooping down from Schiehallion like a winter wind to ravage the land with ice and snow. Under her reign, the land at Rannoch Moor is barren.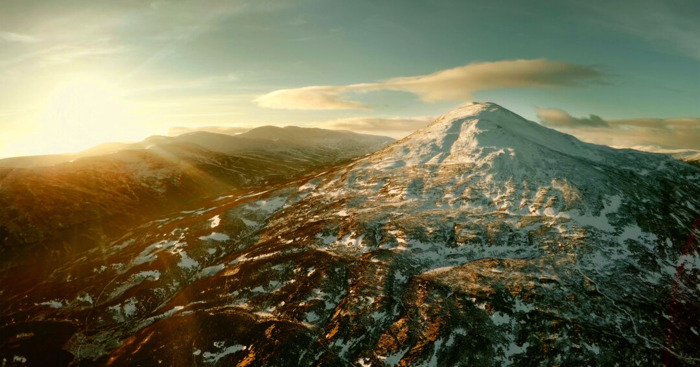 Image: Schiehallion in the snow by Dave Tarvit
Those familiar with Scottish folklore will recognise this character as Beira, the Queen of Winter. She formed the mountains of Scotland with a hammer and feuds each year with Bride, the personification of spring. (She is also said to live on Trust land at the summit of Ben Nevis, though no recent sightings have been reported to our land team).
The Cailleach is not the only otherworldly resident of The Fairy Hill of the Caledonians. Stay tuned for next month's Enews for a tale of fairies, two friends, and a wonderful singing voice…