1 Apr 2020
Field Notes: From a parent
Our John Muir Award Scotland Education Manager Rebecca Logsdon reflects on the home-schooling challenge and shares some tips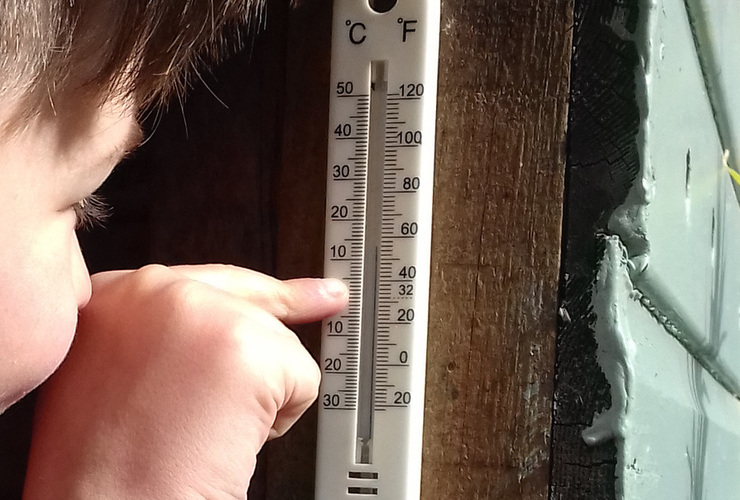 They say it takes a village to raise a child, well that village just got a whole lot bigger. Parents around the globe are connected by the new challenge of schooling our children at home. I've been amazed by all the online contributions from people who are sharing their skills and knowledge. The common theme is an increasing awareness about the need for physical activity and a connection with nature.
Like many parents, I've been overwhelmed by taking this on. At the start I tried to replicate school and fit this around work and family life, with mixed results. I'm increasingly realising that with this added level of anxiety, it's nurture and connection that my child needs most. Some structure and routine and some normality, but also time for connection with family and friends, time to talk and play outdoors.
I've not quite torn up the schedule yet, but I'm working towards a balance.
Looking to the positives

At this time, our children need things that will nourish them and not add to their levels of anxiety. So yes, I am talking to my son about what is going on with this health crisis and respecting the gravity of the pandemic. I am certainly not making light of people's everyday struggles and the global human suffering, but I'm actively shielding him from some things. Most importantly, I'm looking to the positives - the sunlight. We talk about what is going on, but we also focus on the kindness and what might come out of it.
To nurture, we need to spend time with our children and really listen and focus on what interests them. My son has been involved with climate strikes this year and wants to personally do all he can to help the environment. Like most things the strikes have been paused, but that doesn't mean that we must forget the things we care about. We follow his interest and look for inspiring things we can do at home (10 things you can do to help from home) that still helps the planet.
In his first Facebook live at home, Chris Packham noted that now is not the time to bother government. We need to be compassionate and come together – but still do what we can as individuals. Inspired by the words of Greta Thunberg: "Everything you do [still] counts".
Joy outside

My son's learning takes him into science, maths and being outside. We've been measuring the daily temperatures and made charts. We've been spotting the signs of spring through Nature's Calendar, looking for bud bursts and first leaves, noting the return of migratory birds, watching for nest building and feeding young. This spring, we will intimately know a small patch of green, taking joy in the changes and tiny movements. We've also been making room for play in our daily 'exercise' walks, skimming stones and inventing new games. We have been struck that nature is just getting on with the seasons without us. It's a consoling constant just now.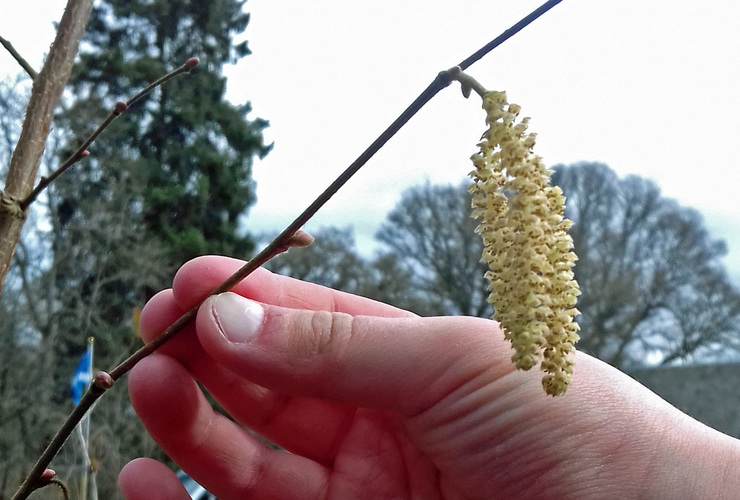 At home school, the streets become quiet, the air cleans and we will continue to reimagine a more positive world. We have been talking about what the 'new' normal might look like - afterwards are we going to reset and tread lighter in the world?
My son says: "I would like politicians not to just do the popular things, but to do the unpopular things that are good for our sake. I think we should take it down a level, be more natural. Like, why do we need all these things?"
I agree that now is the time to slow down, tune in and connect with the things we have, while being mindful of how we shouldn't leave anyone behind in their ability to nurture their children, including through nature.
I hope in the coming months there will be much collective reflection on how we parent and connect with our children. We may re-think what is of value and give thought to some of the changes we could make in our lives. We may recognise a need to be more self-reliant and community minded, helping others and building on the collective kindness we have witnessed.
Changes at the chalkface
In my own area of work with the Trust, in education, we might see new ways of teaching. At the chalkface, teachers will be more comfortable using online platforms and creative technologies. Perhaps we will see a closer connection with home and school, as parents become more invested in their child's learning.
I'm certainly seeing more use of the outdoors (where safe) being promoted to children and families. A growing recognition that nurture through nature is needed in a time of crisis to help with heightened levels of anxiety. Maybe this outdoor learning approach will become the new teaching norm, as parents see the value too?
At the end of this crisis, I hope we will revaluate our relationship with nature. We will have experienced the solace of our daily walks/cycles/runs in green space; and felt the difficulty of having it rationed, being cooped up and feeling disconnected. Maybe it will make us want to protect nature more, as we realise just how important it is to us. I especially hope there will be a growing emphasis on the importance of urban green space, so that this essential service is accessible to all.
"We are billions of caterpillars forced into our cocoons, being called on to change, from the inside out, to metamorphosise, to rest, and to reflect and sprout wings." - Wild Woman Sisterhood
Ways to nurture your children with nature
Read your favourite nature book.
Revisit memories of outdoor family adventures.
Get out if you can and find the simple pleasures- watching the clouds, listening to the sounds, drinking in the smells, skimming stones.
Relish movement/ exercise in the outdoors.
Find connection - look closely, watch the seasons unfold, tune into your senses.
Get your hands dirty- grow something, seeds in pots on the window sills.
Keep caring for people and planet.
Find out more

Some regular nature activities for families:
Learning through Landscapes have created two Facebook groups (one for families, one for educators and teachers).
The Wildlife Trusts have lots of activities to help with looking after yourself and nature
Sign up to the (John Muir Trust's Wild Inside weekly eNewsletter.)