26 Oct 2020
Interview: Alex Roddie, co-editor of Wanderlust Europe
Bag a copy of a new book showcasing Europe's most awe-inspiring walking and backpacking routes, plus a day out with two expert hill-walkers.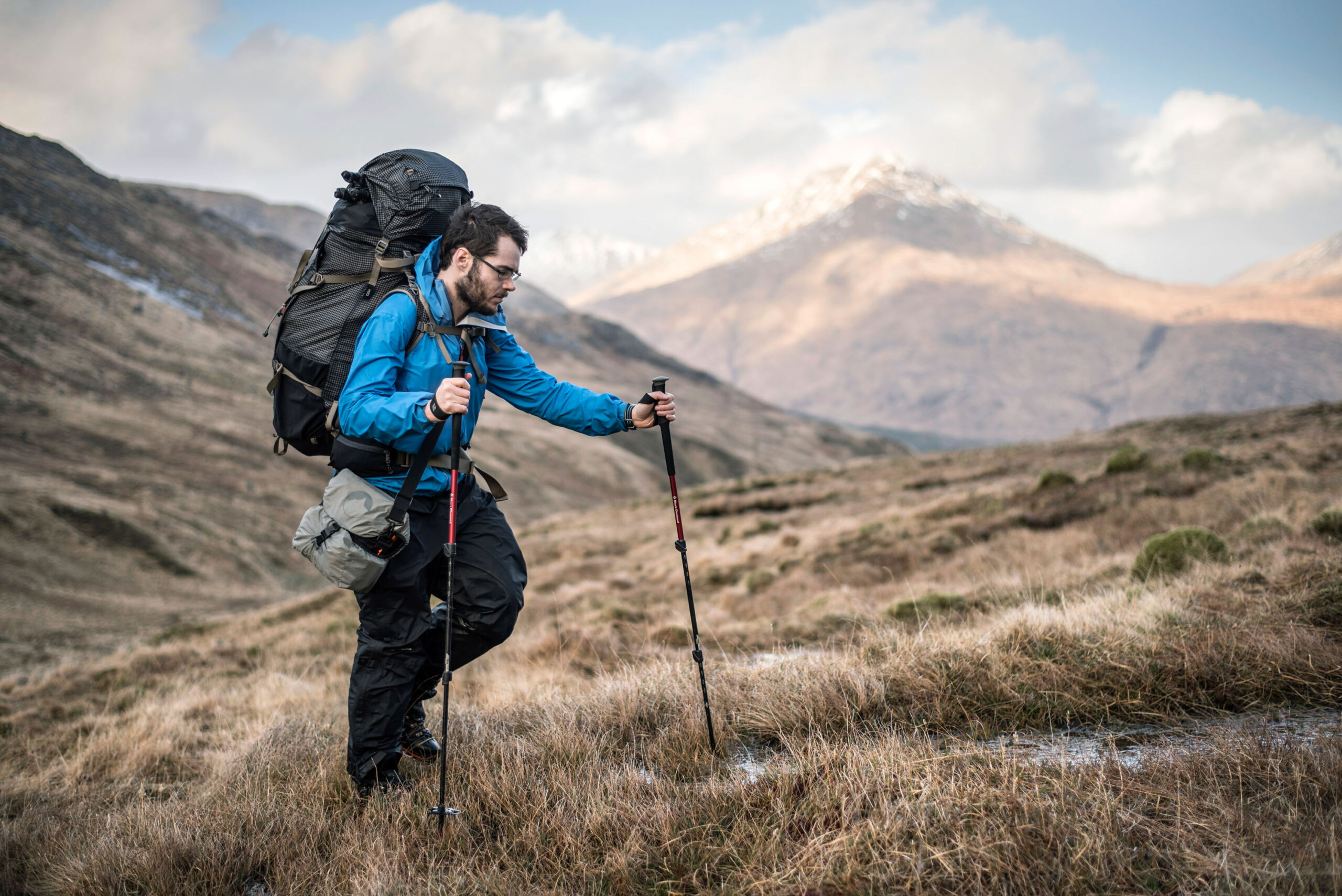 Professional editor and writer specialising in the great outdoors Alex Roddie's latest project - Wanderlust Europe, co-edited by Alex - showcases Europe's most awe-inspiring walking and backpacking routes. He's offering you the chance to bag a signed copy of this beautiful large-format book which shares expert knowledge on how best to experience the wild outdoors with first-hand tips, informative maps and an array of spectacular photography.
Alex's contributions ensured that land cared for by the Trust was included in the book – Cape Wrath Trail (Knoydart, views of Quinag, Sandwood Bay) and Lochaber Traverse (Glen Nevis, Ben Nevis) – while his Rothiemurchus Forest chapter communicates ideas about conservation and rewilding that are relevant to the Trust's general ethos and mission, too.
Contributing photographers include long-distance hiker Colin Ibbotson, professional landscape photographer Lizzie Shepherd, guidebook writer Paddy Dillon, established TGO contributors David Lintern and James Roddie, and many more – including John Muir Trust Trustee Chris Townsend and Alex himself, who provided many of his own photographs.
We asked Alex why supporting the John Muir Trust means so much to him.
"I'm conscious of the impact we can all have on the places we love. There's no such thing as zero-impact travel, but I believe that individuals have the potential to do far more good than any harm we might cause.
"We live in a time when wild places face multiple threats: industrial development, climate change, biodiversity loss, overtourism. Nature and wild places need our protection. Without an engaged and enthusiastic public fighting to protect nature, it's no exaggeration to say that it would have no future at all.
"The British mountains have given me some of the most remarkable moments of my life, from magical summit camps to unforgettable wildlife encounters. Hillwalking, backpacking and mountaineering are inseparable from nature. Spending time in these special places, journeying through them on foot, is a privilege – one that I'd like to see safeguarded for future generations to enjoy, and I believe that outdoor enthusiasts have a responsibility to do what we can to help.
"That's why I am trying to give something back with this fundraiser. If, like me, you are concerned about the future of our mountains, wild places, and rural communities, I believe that supporting the John Muir Trust is one of the most positive ways you can make a difference."
With this in mind, Alex has set up an online auction offering you the chance to bag a fantastic gift for the hillwalkers in your life - with all proceeds going towards the John Muir Trust's work in wild places.
He invites you to bid for a signed copy of Wanderlust Europe - plus a day out walking in one of the John Muir Trust's mountain landscapes with renowned backpacking expert Chris Townsend and Alex.