29 Oct 2020
Wind farms and a fish farm
Recent work to protect wild land from inappropriate development.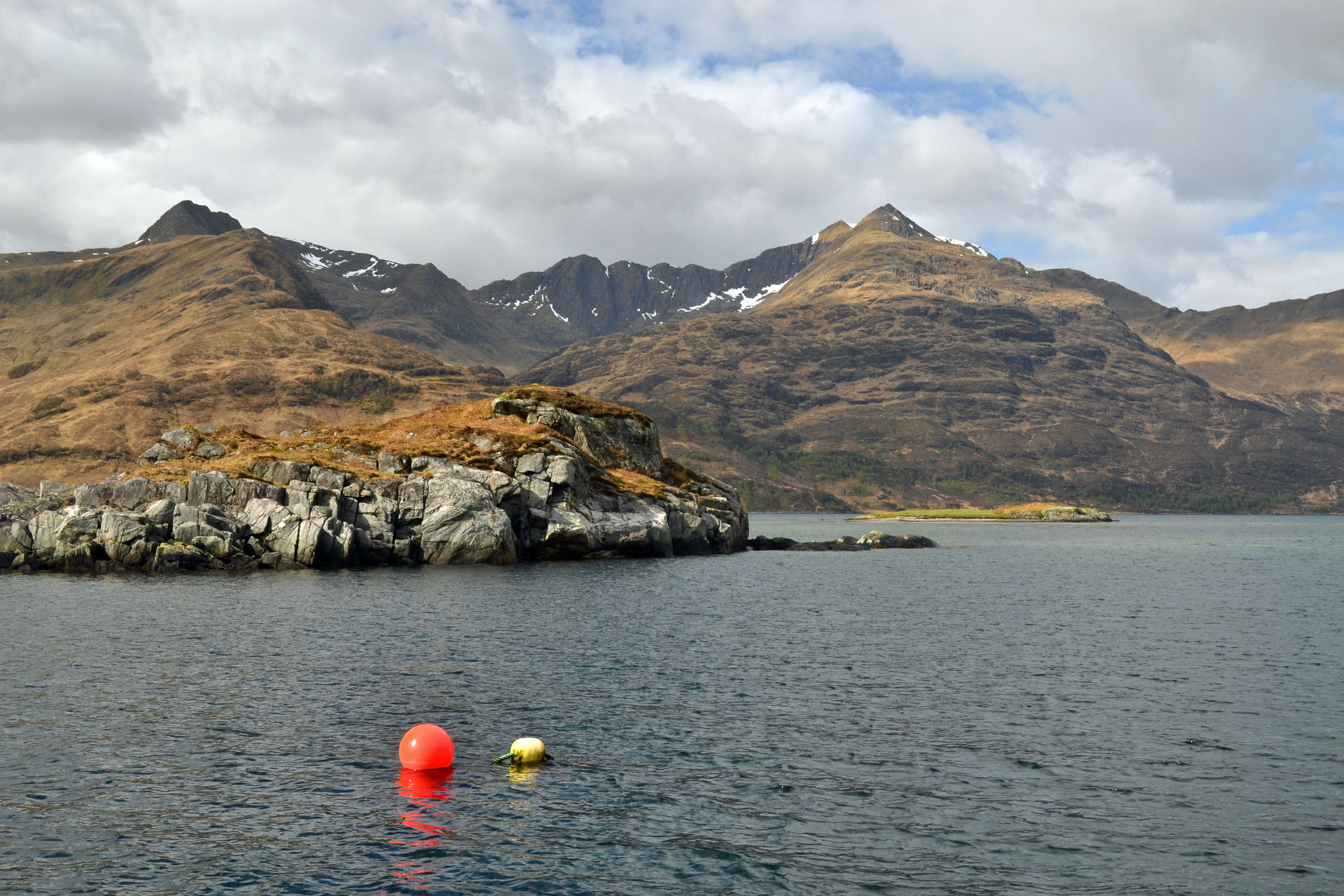 Loch Hourn fish farm expansion plans
In September we looked at Mowi Scotland's plans to expand its fish farm at Loch Hourn. In the absence of adequate regulation and enforcement of environmental safeguards in the aquaculture industry, we are concerned about the ecological harm that the fish farm expansion will have on wild nature.
The John Muir Trust protects and manages wild land at Li and Coire Dhorrcail (pictured above), land to the east of the proposed development site, within the Knoydart National Scenic Area and surrounded by Kinlochhourn-Knoydart-Morar Wild Land Area. We wrote to add our voice to community opposition to these plans in September. You can read our letter here.
Mowi Scotland has since written to the community inviting further engagement.
Isle of Yell wind farm proposal
We recently looked at a proposal for 23 wind turbines (nine up to 180m height from ground to blade tip when vertical and 14 up to 200m tip) plus associated infrastructure on a site of 1,679 hectares of moorland peatland in the north-west of the northern tip of the Isle of Yell, Shetland.
This development poses a threat to an area of relatively strong wildness (as identified in NatureScot's 2014 map of relative wildness) that is predominantly characterised by peatland habitat of national importance. With the Viking wind farm under construction on mainland Shetland, the scale of peatland excavation required for large scale wind farm development has been exposed at a time when public understanding of the importance of peatlands as a carbon store is increasing.
We submitted comments on this application to highlight the wild qualities of the proposed site and support points made by RSPB, NatureScot and others on the quality of the peatland habitat. You can read our comments on this proposal here.
Isle of Hoy community wind farm proposal
Between May and October this year we have been considering a proposal for six wind turbines at a site near Wee Fea on the Isle of Hoy that overlaps with Hoy's Wild Land Area. In early June we met virtually with the Project Development Team to learn more about the project including its purpose, design evolution and planning constraints.
As a project that aims to fund local services from profits made, which has scaled back its original plans to reduce impacts, we are in principle supportive. We remain, however, concerned about the siting of one of the turbines within Hoy's Wild Land Area and have suggested the development could proceed as five rather than six turbines. You can read our comments on this application here.
Glenshero wind farm Public Local Inquiry
The Glenshero Public Local Inquiry is expected to take place between 10 and 18 November. This inquiry will hear evidence related to a proposal for a 39 wind turbine (plus associated infrastructure) development to the south of the existing 66 turbine Stronelairg development in the Monadhliath mountains.
The John Muir Trust is engaged on wild land grounds. Ian Kelly will be representing the John Muir Trust and Wild Land Ltd and will be giving evidence on landscape and visual impacts of the proposal. Dr Steve Carver of Wild Land Research Institute will be presenting evidence on wild land.
Photograph of Ladhar Bheinn, Knoydart by Derek Sime