15 Feb 2021
Trust responds to Scottish Government's Position Statement on NPF4
NPF4 should retain Scotland's Wild Land Areas as part of a spatial expression of Scotland's natural capital and rural community assets.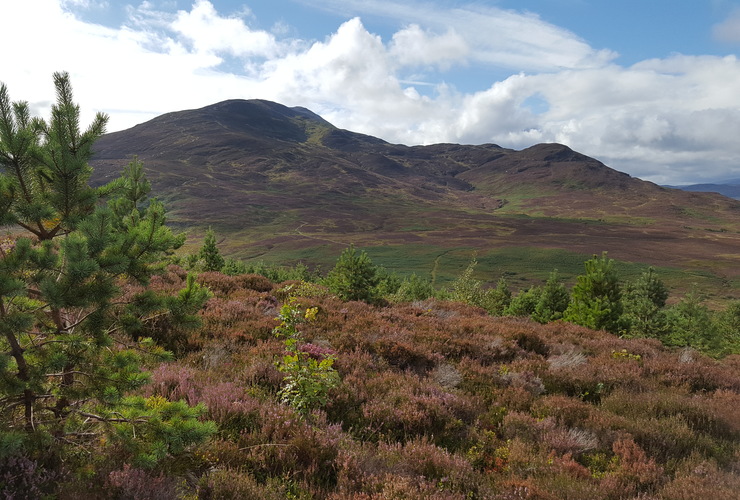 Scotland's next national plan for development and infrastructure (NPF4) is currently being prepared by the Scottish Government, with a draft expected to be published later this year for Parliamentary scrutiny in Autumn 2021. This plan will include a spatial strategy and incorporate planning policies that guide what development is needed and where up to 2050.
In the meantime, the Scottish Government has published a Position Statement that outlines a policy direction and expectations for NPF4. According to the Position Statement, NPF4 is expected to actively encourage all developments that help to reduce emissions, stating: "We will have to rebalance the planning system so that climate change is a guiding principle for all plans and decisions" while noting "This is not about restricting development. Our aim is to help stimulate the green economy by facilitating innovation, greener design and place-based solutions."
Rural communities have a part in stimulating the green economy and a key opportunity exists in "Expanding green infrastructure, biodiversity and natural spaces" thereby making "our places greener, healthier and more resilient to the impacts of climate change." Wild land and wild places also have a role, nationally, and locally, providing "green infrastructure, biodiversity, and natural spaces" in addition to carbon sequestration opportunities that benefit us all.
Current planning policies - National Planning Framework (NPF3) and Scottish Planning Policy (SPP2) - recognise wild land as nationally important and incorporate NatureScot's Wild Land Areas map as part of a framework that guides where large-scale onshore wind energy development should, and should not, be sited.
In replacing both SPP2 and NPF3, our hope is that NPF4 won't overlook the importance of wild land or the useful role that the Wild Land Areas map has had in guiding planning authority decisions. Our response made the case for why Wild Land Areas should be retained as part of a spatial expression of Scotland's natural capital and rural community assets, which should be foundations of any green economy.
The John Muir Trust engaged in 2020 with the development of this plan as a member of Scottish Environment LINK, meeting with the Scottish Government planning team, and through our Call for Ideas submission.
Photo shows Wild Land Area 10: Schiehallion from Dun Coillich by Daisy Clark