23 Mar 2021
Our eight manifesto asks of Holyrood
Ahead of the 2021 Scottish Government elections, the Trust has launched a manifesto with eight proposals, including a ground-breaking plan for a carbon capture land tax.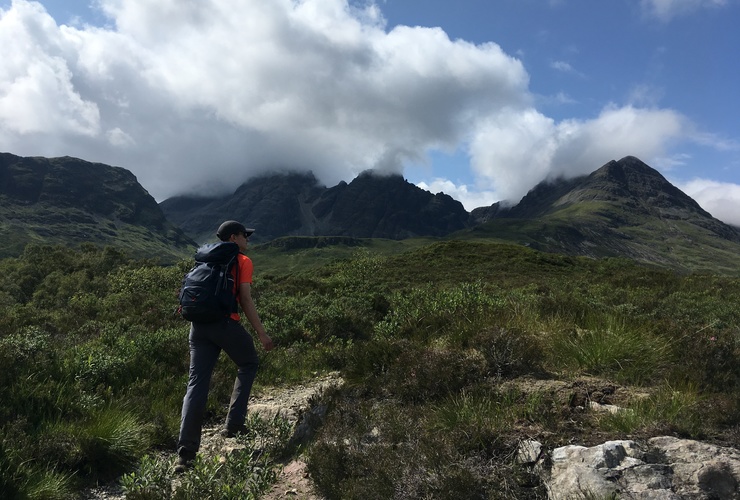 Scotland's natural scenery is world famous and tourism is a major driver of our rural economy, but much of our land is ecologically impoverished because of the way it has been managed over the last 250 years. It is barren, overgrazed, burned, drained, bereft of wildlife and de-populated.
We want policies that repair the land, create new employment and ensure that how we use and manage land contributes effectively to climate mitigation.
To this end, the John Muir Trust has developed eight ambitious but practical measures that could help transform Scotland's natural environment for its local people and visitors; to accelerate towards net zero carbon; and to breathe new life and opportunity into our most fragile communities.
These eight manifesto asks have been shared with all main political parties ahead of the 2021 Holyrood elections and include a flagship policy ask for a natural carbon land tax.
Maximise natural carbon capture and storage from our land through a banded tax system.
Develop a strategy for Scotland's Wild Land Areas with the aim of realising their environmental, ecological, educational, health and economic potential.
Create six dedicated John Muir Award Development Officer posts covering all 32 of Scotland's local authority areas.
Appoint an independent working group to develop a spatial strategy to ensure that areas valued for their ecological, landscape and wildness qualities are protected from large-scale development.
Maintain the Scottish Land Fund and double the amount available to £20 million.
Introduce a new Deer Act to replace the 1996 legislation.
Support a Scottish Environment Act to clean up our air, soils, rivers and seas, and to protect and restore our wild places.
Maintain the Rural Tourism Infrastructure Fund at £6m for next five years.
Photograph by Ross Brannigan shows a walker at Bla Bheinn on Skye