24 Mar 2021
Deer management to be transformed, pledges Scottish Government
The John Muir Trust welcomes the Scottish Government's statement in response to the report published last year by the independent Deer Working Group on deer management.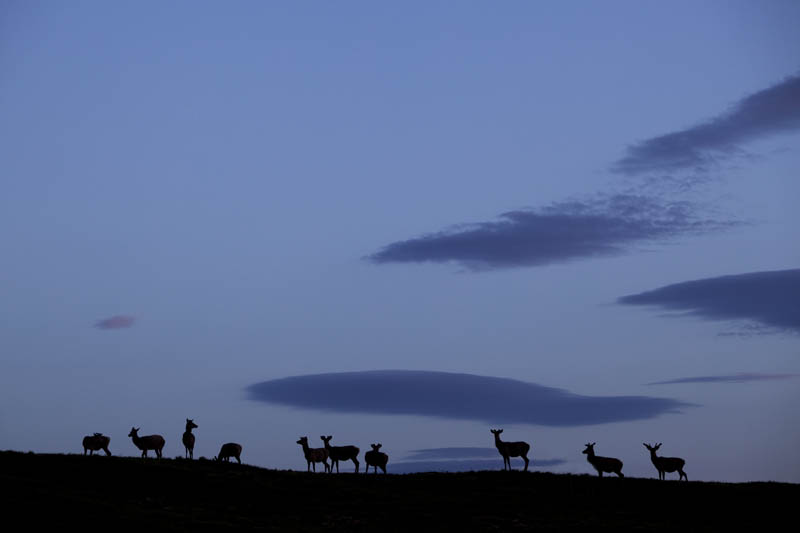 The government has accepted either in detail or in principle 91 of 99 recommendations proposed by the expert body. The government statement makes it clear that it will be necessary to introduce extensive legislative and regulatory change over the course of the next parliamentary session. Collectively, these changes have the potential to bring about an historic transformation in the way Scotland's million-strong deer population is managed.
"This is great news for nature, climate and rural communities across rural Scotland," said Mike Daniels, Head of Policy and Land Management at the John Muir Trust. "We commend the Scottish Government for facing up to the fact that sustainable deer management is fundamental to Scotland's efforts to deal with the twin crises of biodiversity and climate change facing the country.
"This is not just a marginal problem. Deer damage is extensive across the 26,000 square kilometres of Scotland's wild land which is devoted primarily to private deer stalking. The biggest barrier to environmental, economic and social progress across this vast area larger than Wales is the unsustainable density of our red deer population.
"The recommendations proposed by the Deer Working Group, and overwhelmingly accepted by the Scottish Government, are about ensuring that our land is managed for the public.
"We fully support the Scottish Government's Rural Affairs and Natural Environment Minister, Ben Macpherson who told parliament that as the scale of the climate and biodiversity crises increase, the need to seriously address deer management escalates.
"We recognise that change on this ambitious scale will require detailed legislation as well as a collective effort on the ground by public, community, private and third sector land managers. As a landowning NGO, the John Muir Trust will work constructively with everyone to help modernise deer management while ensuring that no-one is left behind."
Photograph of deer by Peter Cairns/2020Vision