6 Apr 2021
Field Notes: A never-ending story
Glenridding Common manager Pete Barron reports on the latest path work at Helvellyn in preparation for this season's hill walkers.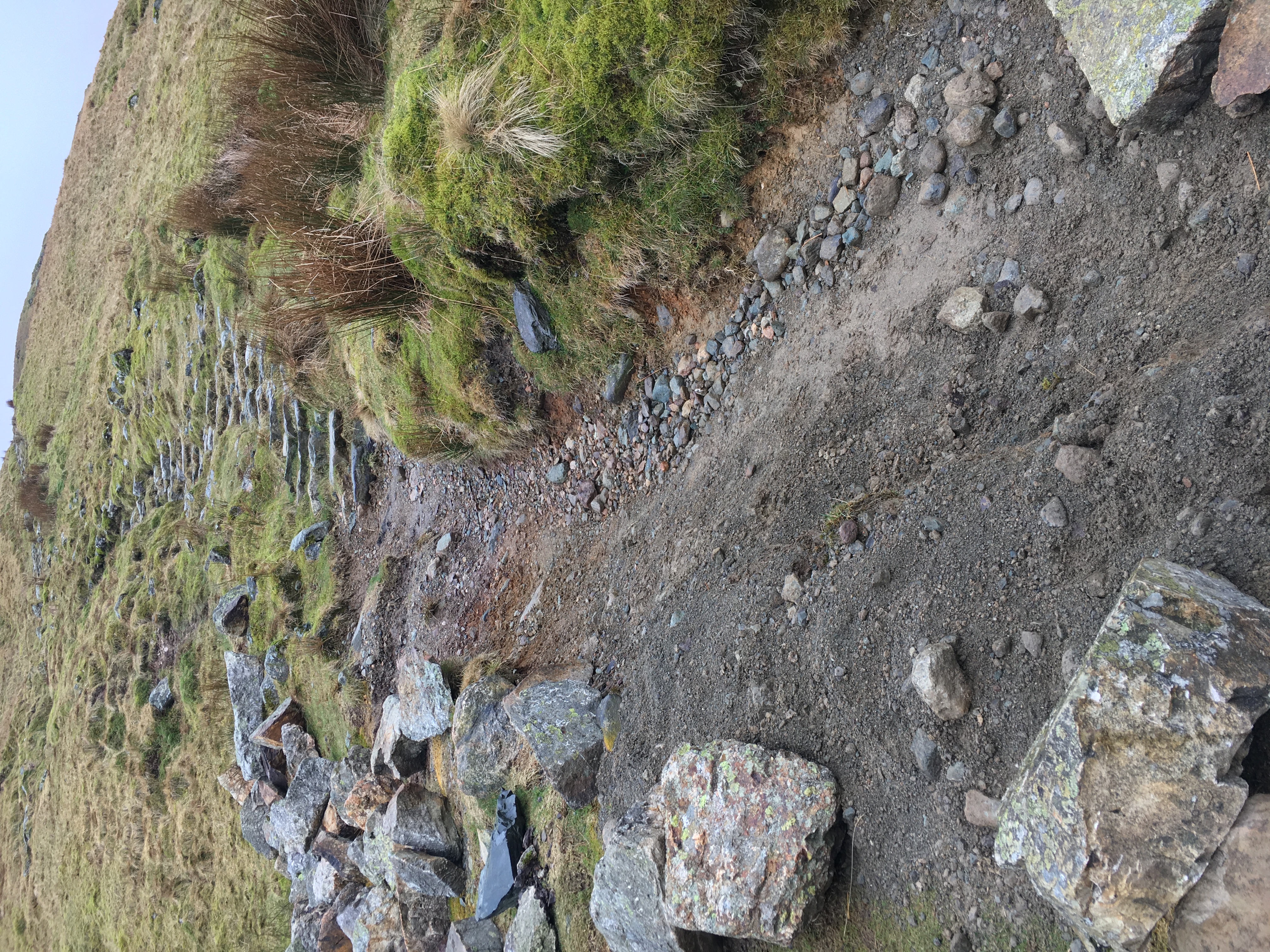 The John Muir Trust looks after 22km of paths on Glenridding Common (Helvellyn), an upland area with one of the highest footfalls within the Lake District.
The paths require continuous maintenance and the situation can change very rapidly due to weather. For example, the previously eroded and repaired path to Striding Edge via Mires Beck had quickly come back into use - we think, by walkers using GPS tracks on their phones - and rapidly deteriorated again. Then, further up the valley, heavy winter rain caused a land slip that blocked the main path. It has since been dug out by the team, with a loose stone path put through the scar which will start to heal this spring.
Our path work is carried out by two very skilled experts who have more than 45 years of experience between them. They repaired and landscaped the lower part of the eroding Mires Beck path and the upper area was landscaped by the Fix The Fells volunteers. As with all path work, a return visit will be required to consolidate the work to stop the erosion reoccurring.
A short section of gullied path on the main route to Red Tarn was also in need of attention and been on a 'to do list' for a while, but there was no stone available on site. Working with the Fix The Fells programme who had a helicopter in the area and United Utilities who donated some stone this was dropped on site and the work was completed. Another great example of joint working being so productive.
The Trust has funded this extra repair of around 12m of pitching and landscaping on the main Helvellyn ridge, outside of its normal footpath budget, with an excellent result. Once seeded and grown, it will hardly be noticed by the many walkers heading for Helvellyn as it is so easy to walk on.
With the anticipated extra visitors during the coming summer we will be regularly monitoring the paths for those changes with the hope of applying a stitch in time approach to avoid major problems developing on a never ending job of drain clearance and landscaping by the team and Fix The Fells volunteers.
Photographs show Red Tarn before (top) and after repairs - with grateful thanks to United Utilities and Fix The Fells for their help sourcing and delvering the stone.