29 Jun 2021
Disused hatchery on Skye to come under Trust guardianship
The John Muir Trust has concluded the purchase of 14-acres of land in the south of Skye, which sits within the Strathaird Estate already under Trust guardianship.
Strathaird adjoins two other estates – Sconser and Torrin. Together they cover almost 30,000 acres, which is eight per cent of Skye and 50 per cent of the land in John Muir Trust care.
The land being purchased – known as the Kilmarie Hatchery – includes a former fish farm building and a detached residential dwelling both of which have been unoccupied for seven years. It also includes a lochan. It is adjacent to Strathaird Farm, with a shared access route.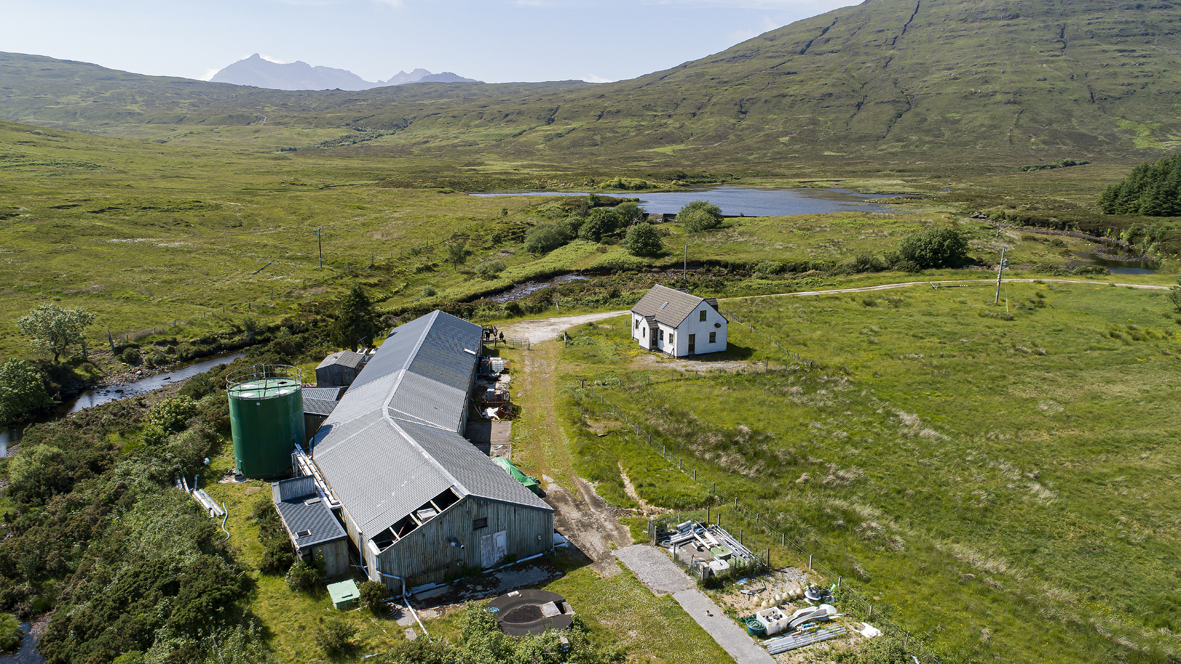 Doesn't sound like 'wild land' - why's the Trust buying it?
Being able to include the Kilmarie Hatchery in the Straithaird Estate is a strategic opportunity for us to ensure this puzzle piece of land - surrounded by land already under Trust stewardship - is able to align with our conservation, community and climate goals for this larger area of wild land.
This purchase offers an opportunity to strengthen existing conservation work and community partnerships, by helping address local priorities such as visitor management and housing.
Community consultations will be carried out to share ideas as we move forward.    
What are the opportunities?
There is a lot of potential on this site, and these ideas will be evolved over time in consultation with the local community. Possibilities include interpretation for visitors, possible accommodation for the local community, visitors or volunteers. Plans going forward will be consulted with the local community as they develop.