23 Jul 2021
Wild and Well: Mind Over Mountains restoring mental health, naturally
Alex Staniforth explores the inspiration behind Mind Over Mountains: restoring mental health, naturally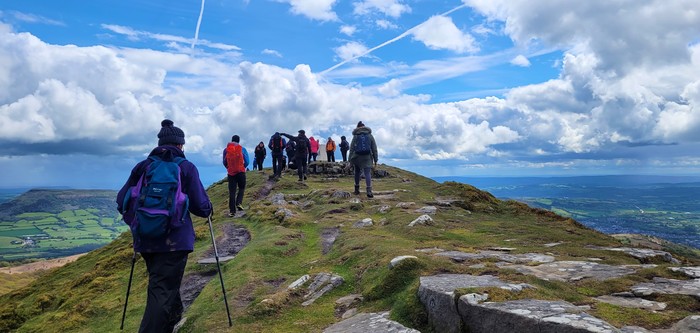 "In every walk with nature, one receives more than he seeks" – John Muir
The idea of nature for wellbeing is hardly novel. Most of us can relate to the stress-easing, mood-boosting process of being outside in nature, which isn't really surprising considering it's where we are intrinsically designed to be. We know it works. However, like many obvious and healthy practices, our modern lives have become less compatible with what we need most. We have become more connected and yet more disconnected than ever before.
Last year I co-founded Mind Over Mountains, a charity to restore mental health through outdoor experiences. We do this by combining hill-walking and mindfulness in UK National Parks, offering an unhurried, unpressured setting to walk and talk with professional coaches, counsellors and mountain leaders. We also provide funded bursary places available for those in most need.
Our walks and weekend retreats unintentionally tick all boxes of the '5 Ways to Wellbeing' framework: using physical activity, taking notice, connection, being in nature, and giving to others.
The science is already stacking up on the benefits of exercise for reducing our risk of depression and other mental health conditions. Add wild places and fresh air to the endorphins and the Vitamin D from sunlight, and you get an even more powerful combination. Even ten minutes of 'green exercise' has been shown to lower blood pressure, reduce cortisol, boost self-esteem and mood.
From the start to the finish of our walks, the impact is clear to see: people are visibly refreshed after a day in nature and the chance to leave their worries behind. For some, the hardest part can simply be getting to the start point, and reaching the top of a mountain by their own steam can spark a life-changing boost of confidence. When dwarfed by mountains, sweeping valleys and coastline, people are better able to break negative thought cycles and put worries back in perspective, and address problems in a more optimistic way.
It's hard not to feel hopeful when spring blossoms emerge
Amidst the chaos of the pandemic unfolding last year, it was hard not to feel more hopeful when watching the spring blossoms emerge, listening to birdsong, or noticing the unassuming routine of sunrise. Guided mindfulness sessions during our walks help us to practice this lost art of taking notice in our hectic lives, and a new tool for managing stresses before they can damage our mental wellbeing. It would be misleading to propose that people can simply go for a walk and return 'fixed'. But we never promise to fix anything: only to explore what's going on for people in a confidential space. Walking side by side in the open also encourages people to open up more readily, much more than they perhaps would face-to-face in a room.
No two days in nature are ever the same. Sometimes we enjoy dazzling blue skies from a mountain summit, sunlight creeping through forest canopies, the calming trickle of streams and crashing waterfalls at Pistyll Rhaeadr, or even the amusement of sheep trying to steal our lunch. But we also get the pea soup visibility, wringing rain out of our gloves, and shouting over howling wind. In these moments we learn to find appreciation and gratitude for the small things even when the clouds come in: gnarly twisted trees on the Kinder Scout plateau, singing in the rain, and hot chocolate on the summit. All these experiences help us build our resilience, manage stress, and embrace the challenges of life that could otherwise throw us off course. By sharing these challenges with others, we may go up the hill as strangers, but we come back down as friends. Many of our participants have since formed their own walking groups to stay active.
The benefits of green space can be found equally sat in your garden or walking around the local park, as they can in the wildness of far-flung Munros. It's not all about climbing mountains or physical challenge. In the tranquil New Forest and the Essex coastline, we have made pleasant discoveries closer to home that many of us might overlook, just a stone's throw away from major urban conurbations, which is especially important considering many people lack access or awareness of National Parks and mountain areas.
There's no waiting list for the Natural Health Service
In the wake of the pandemic, the demand for resources and support is inevitably going to outstrip the supply. I started Mind Over Mountains when it took me longer to get therapy for my eating disorder as a young man than it did to cycle, walk, run and kayak over 5,000 miles around the UK – which ironically was probably a much more therapeutic process. But there's no waiting list for the Natural Health Service. Nature is a vital tool in helping to fill the gap and guide people through the anxieties and uncertainty ahead – to find time for themselves, some healing, hope and reconnect with what matters. The hardest part is always taking that first step.
By Alex Staniforth – record-breaking adventurer, motivational speaker, author and co-founder of Mind Over Mountains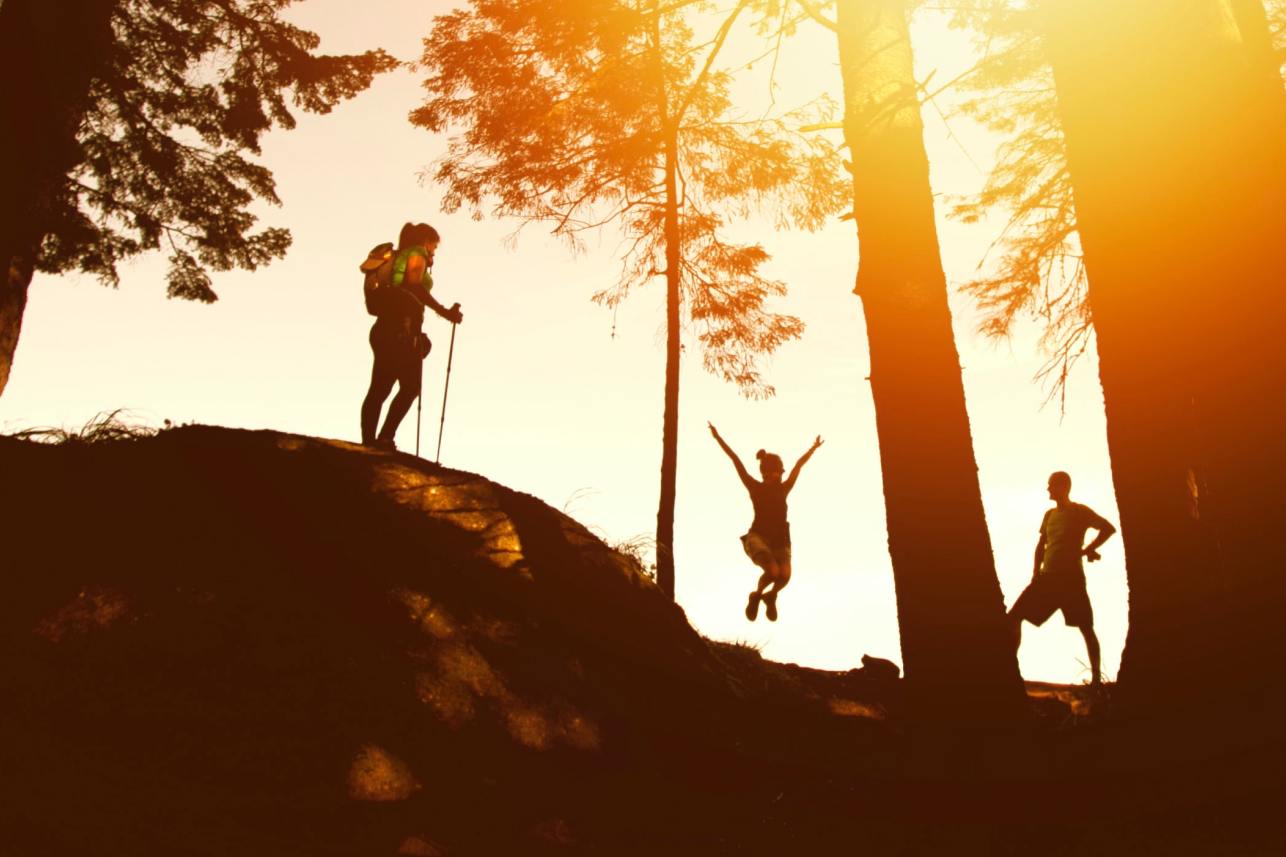 Inspired by the Wild and Well campaign?
During July and August the Trust is offering a 25% discount to new members. Use the promo code WELL25 when joining. T&Cs apply.