18 Aug 2021
Steall Gorge path closed 26 August to 3 September
Following serious damage, the John Muir Trust will close the Steall Gorge path while repairs are carried out.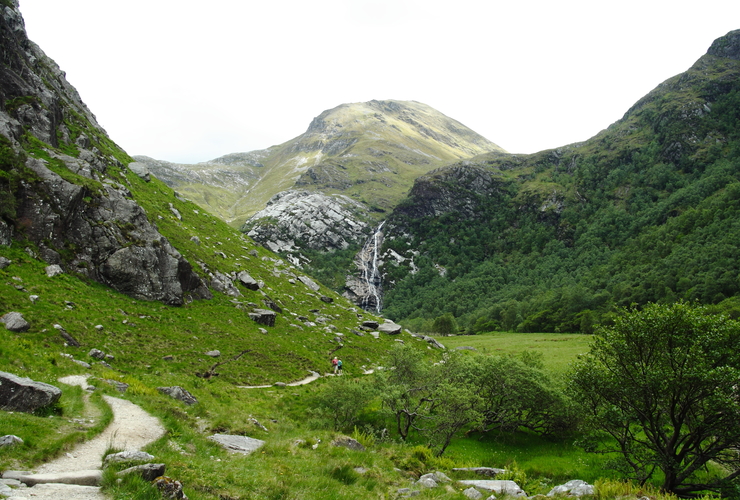 Necessary repairs to the Steall Gorge path are due to take place from Thursday 26th August.
During this time A.C.T Heritage will be on site carrying out the much-needed repairs with the assistance of skyhook helicopters who will be flying in rock for repairs on Friday 27th August.
This will be a complex operation requiring skilled contractors to deal with the difficult terrain and logistics of repairing a path in such a wild spot. 12-15 tonnes of rock and material will be flown directly into the gorge to be used to repair several revetments to stabilise the footpath. This work is essential to prevent further degradation and maintain public access and safety.
Alison Austin, the John Muir Trust Nevis Property Manager said: "The damage to the footpath is extensive and a team of specialist contractors will be on site to rebuild a number of stone revetments which support the narrow path and maintain access to this magnificent wild spot."
"Unfortunately, this work has forced us to close the path during these repairs, but we are working flat out to make sure the work is carried out as speedily as possible. Apologies for the inconvenience the closure will cause.
"The work to restore safety on the Steall Gorge path is expected to be expensive, and comes at a time when we are embarking on other major footpath restoration projects on upper Ben Nevis."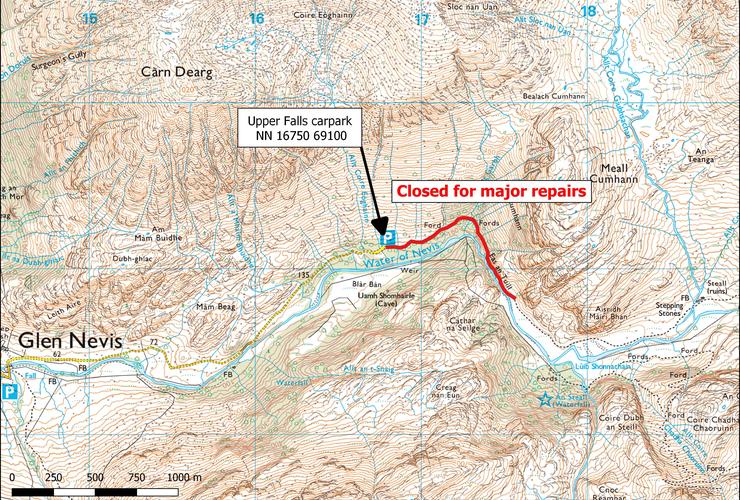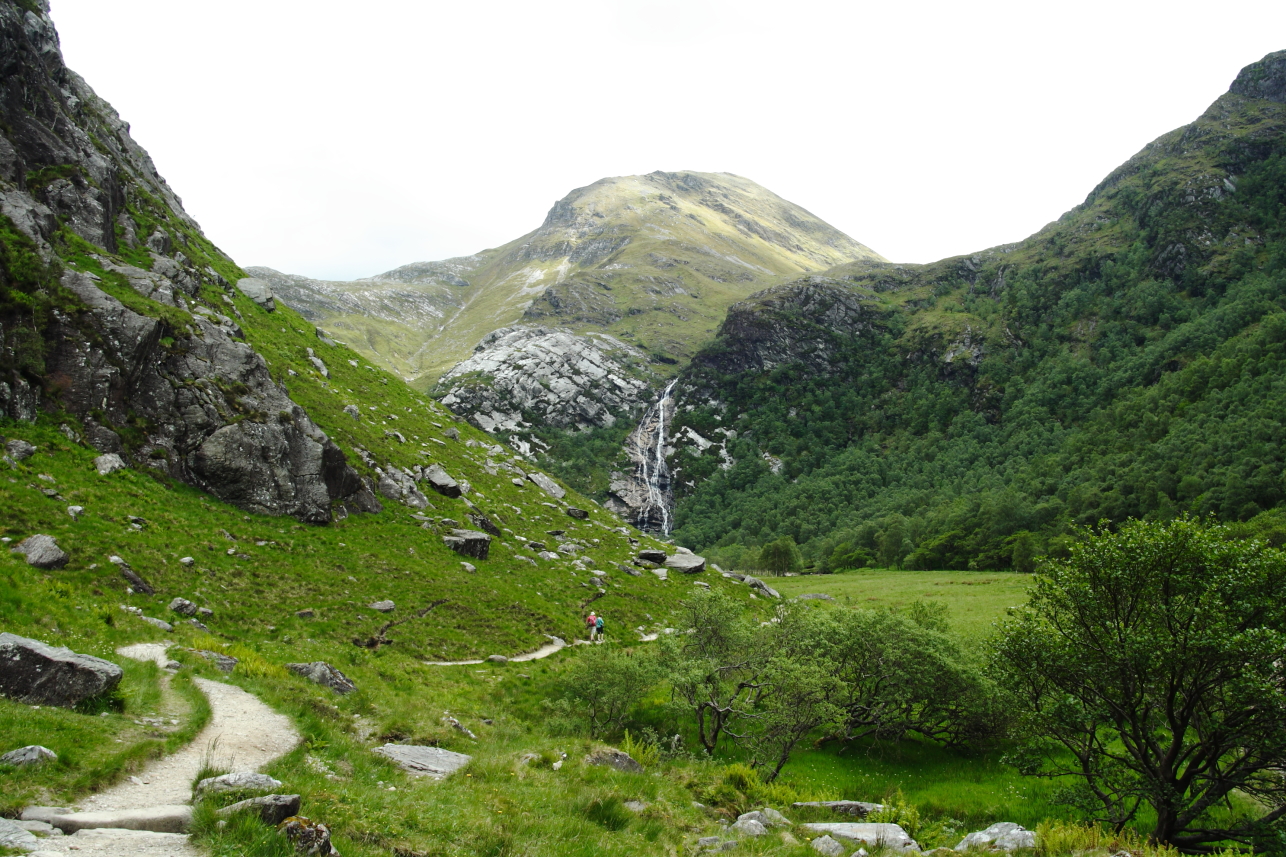 We do this a lot - repair paths so people can enjoy wild places
Our pathwork is funded entirely by donations