27 Sep 2021
Two new Nature Champions
Scottish MSPs volunteer to champion golden eagles and butterfly orchids.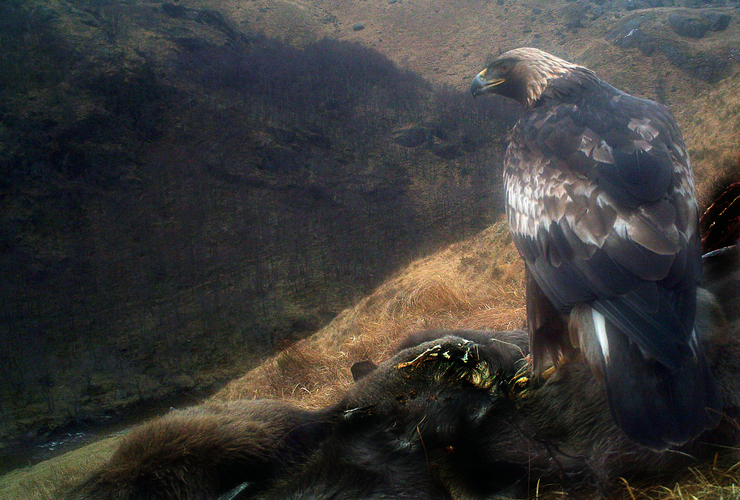 We're delighted to welcome two new Nature Champions to our fold: Maree Todd, MSP for Caithness, Sutherland and Ross, who will champion the lesser butterfly orchid and Lorna Slater, MSP for Lothian Region who will champion the golden eagle.
Nature Champions - a Scottish Environment LINK initiative - matches willing Members of the Scottish Parliament with a native species, and an organisation supports the MSP to advocate for protections for that species.
Maree Todd MSP told us she was pleased to champion the lesser butterfly orchid - a flower whose stronghold is the north-west of Scotland, where it grows in patches on the roadside verges near Quinag.
We suggested that Maree could write to the Highland Council to request that roadside verge cutting happens after the orchids have flowered, giving their seed time to disperse. Maree was keen to take up this action and we hope the Highland Council will see both the money saving opportunity from reducing roadside verge cutting as well as the biodiversity imperative.
In July we introduced Lorna Slater MSP to the golden eagle. We explained how our work relates to sustaining healthy golden eagle populations and the relationship between types of land management and population health. Following the meeting Lorna agreed to visit the South of Scotland eagle project in September.
We are still looking for champions for three other species closely associated with wild places: Arctic (dwarf) birch, Atlantic salmon and sea trout. We remain hopeful we can find MSPs to champion these species.
Photograph shows a golden eagle captured by a camera trap at Nevis.