Published:

12 Mar 2021
Journey for Wildness: Elisabeth Lusche
Taking on a Journey for Wildness, to raise funds for wild places, is Elisabeth Lusche's plan to cover 500 Miles in 100 days.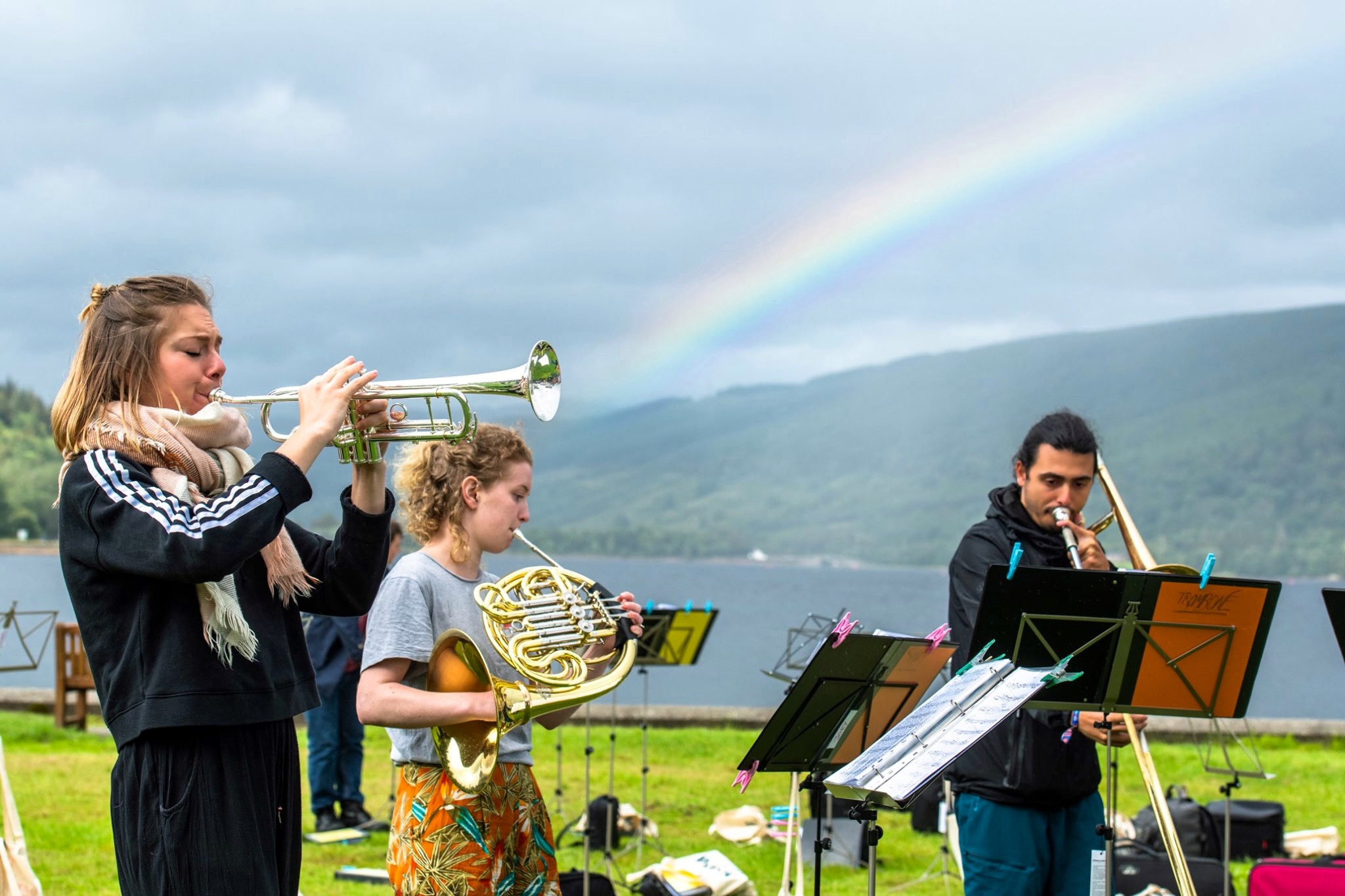 Formed in 2018, the first Scottish 'street orchestra', the 80-strong Nevis Ensemble, has given almost 200 performances across Scotland and is committed to making orchestral music as accessible as possible. They take music to where people feel less intimidated: outdoor venues have included parks, town centres, beaches and even the summit of Ben Nevis. They are also committed to being as sustainable and 'green' as possible.
So, each year for 100 days, Nevis Ensemble musicians take part in creative and practical activities to raise awareness and make a positive change for natural places and the climate by embarking on their own sustainable #100DaysOfGreenNevis journey.
For her campaign this year, Nevis Ensemble trumpeter Elisabeth Lusche is walking and running 500 Miles in 100 days to raise money for the John Muir Trust' Journey for Wildness, and the Sierra Club.
"Our tours have always included big outdoor concerts and the Proclaimers 'I'm gonna be' is one of our most popular tunes" says Elisabeth, "and that's where the inspiration came from for my Journey for Wildness."
Living in the densely populated Netherlands, she has struggled to find wild open spaces for her outings. "Green space is rare but I'm so lucky to have a local park nearby, and the coast is close enough to access, so I've been able to enjoy some varied routes each day".
Bizarrely (given where she lives), Elisabeth describes herself as 'a mountain person at heart'. Originally from Alabama with regular family holidays to California, she first fell in love with hiking in the Sierra Nevada mountain range, but the stats of her 500-mile journey, don't include many feet of ascent!
Connecting with nature and wild places has been an important aspect of Elisabeth's challenge. "I really appreciate how important the local parks are in my neighbourhood for all the residents, but they are so small and it's obvious how critical it is for us all to take responsibility for keeping them clean for each other.
"When I'm walking on the beach, I feel humbled and small, but I'm still conscious of my impact on nature and inspired to be a good steward".
Photograph by Tommy Ga-Ken Wan