Published:

14 Apr 2021
Journey for Wildness: Magnus and Joe
Taking on a journey for wild places, Magnus and Joe are walking the 66-mile Bob Graham Round during half-term.
Who are you?
I am Joe Green, I am 10 years old and I live in Braithwaite, near Keswick.
My name is Magnus Foxwell. I'm 9 ½ years old and I live in Kendal.
What are you doing?
We are going to walk the Bob Graham Round and we're challenging ourselves to complete our journey over seven days. Originally, we wanted to run it because we both love fellrunning but that may need to wait until we're a bit older!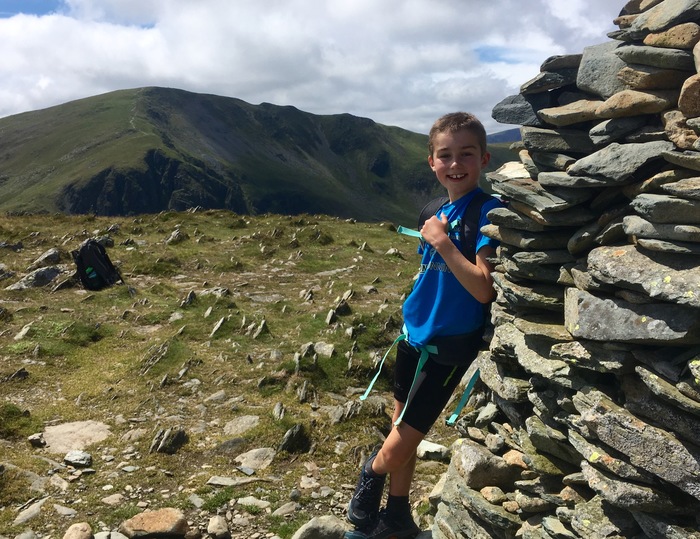 Why are you doing it?
Joe: We are doing it because we want to help protect wild environments by raising money for the John Muir Trust. We want to get up into the fells and have a challenge during lockdown. We love walking and running in the mountains where we live and want to help look after them.
My mum and dad inspired me to do it.
Magnus: I've spent quite a lot of time running and walking in the fells and I've seen that caring for wild places and nature takes lots of time and a lot of people working together, so we want to use our challenge to help by raising money or encouraging other people to give something back.
I love my home in the Lake District and I've been inspired by different people. I've grown up with stories about Joss Naylor and Billy Bland who are great fellrunners and who love their bit of the Lake District. There are amazing fellrunners in our club, like Jack Wright, who also works looking after nature. I'd like to be like those people.
Why do you want to help wild places?
Magnus: I want to help wild places because they're where I feel happiest and I love being free in them - running, walking and biking. I want them to always be there for people.
Joe: We want to help wild places because we care about them, love the feeling of being in them and we dont want to lose them. I love being in these places and I want to look after them.
When are you doing it?
We will be doing our challenge in the last week of May this year.
Where is your favourite wild place?
Magnus: I love the fells of the Lake District because I've got so many happy memories of running, walking and wild camping in them, but my absolute favourite is probably the view from Great Gable.
Joe: My favourite wild place is the Lake District, up on the open fells with a birds eye view of the Lakes. It is my home, where I have always lived. I run and walk on the fells, swim in the lakes and enjoy seeing and learning about all the creatures and wildlife here.