Published:

24 May 2021
Journey for Wildness: Rosie Hastings
A big thanks to Rosie Hastings who completed her Journey for Wildness and raised £320 for our work protecting and restoring wild places.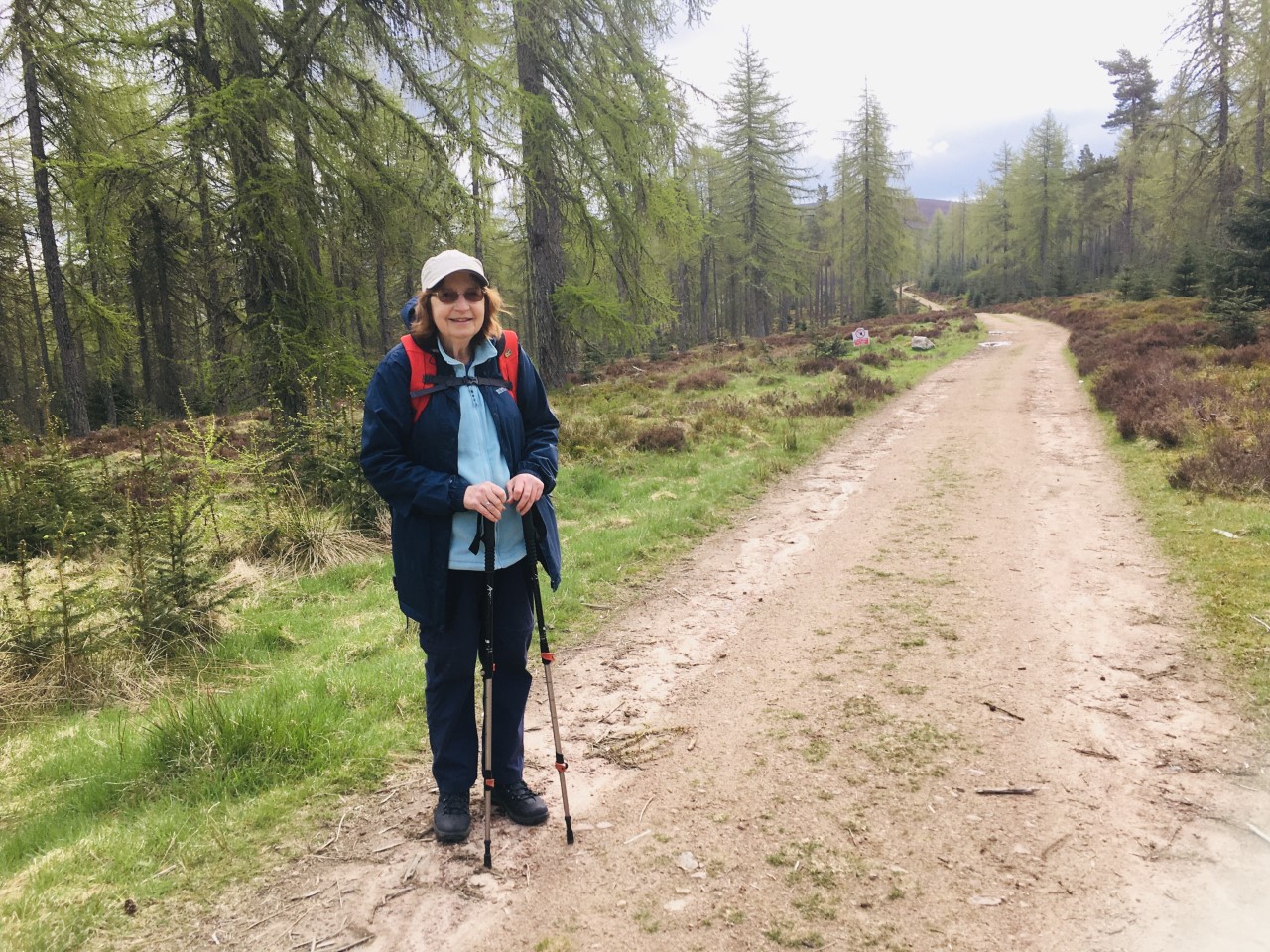 Who are you?
I live in Aberdeen and recently retired from the National Trust for Scotland where I worked as a retail assistant. Before that I worked in fish science and product development – in fact that's what brought me to Aberdeen many years ago. I used to do a lot of walking in the Cairngorms with various walking clubs and would do long 15-20 mile hikes. I'm not quite as ambitious these days but still do a lot of walking with clubs, generally around five miles.
What did you do?
I did a nine mile hike to the Hill o' Fare in the middle of May with my daughter, Kathleen.
Why did you do it?
I liked the idea of doing a challenge to help the John Muir Trust and that it was something that you could decide for yourself and plan your own route. I would have liked to have gone further afield but with Covid it's hard to plan so I kept it local. I'd done several routes on the Hill o' Fare but not this one – it's the longest route right across the hill so I thought it would be a good challenge for me.
What do wild places mean to you?
I've always loved walking in wild places, anywhere really away that gets me away from habitation, and I've been a member of the John Muir Trust for ten years. I think the poem 'Inversnaid' by Gerard Manley Hopkins sums it up:
"This darksome burn, horseback brown,
His rollrock highroad roaring down,
In coop and in comb the fleece of his foam
Flutes and low to the lake falls home.
What would the world be, once bereft
Of wet and of wildness?
Let them be left, O let them be left, wildness and wet;
Long live the weeds and the wilderness yet."
A heartfelt thank you to Rosie for raising £320 for our Journey for Wildness appeal
Inspired? Why not plan your own Journey for Wildness?